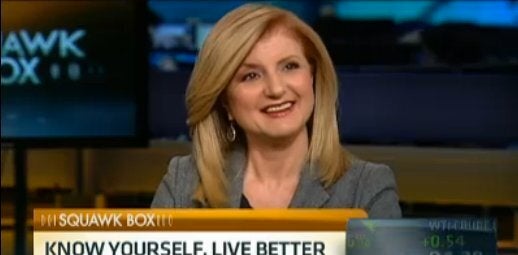 The Huffington Post has always been both a journalistic enterprise and a platform, a place for opening up the conversation on both the most important and entertaining stories to our community of bloggers and commenters. Since these conversations are such a key part of the HuffPost experience, we are always thinking about how to make them better, simpler, more engaging, and more fulfilling. And when we recently hit a milestone of 200 million comments -- the number is now up to 225 million -- we knew it was time to take the commenting experience to the next level.
That's why today we're introducing HuffPost Conversations, a system that upgrades the way you comment on HuffPost, while leaving alone the aspects that have made the comments section so vibrant in the first place. You'll still find the familiar badges, political pundits, bloggers, fans, and favorites. But we've added a cleaner layout and a new functionality, so your online conversations become more like back-and-forth exchanges.
For example, if you're discussing a HuffPost story with more than two people, you will now see a "Read Conversation" button that will make the exchange easier to follow: who said what, when they said it, and what they were responding to. And since we're always looking for ways to expand the conversation and bring in new voices, it's now possible to share individual comments on Facebook and Twitter.
For now, HuffPost Conversations are active on our Books, World, and Gay Voices verticals, with the rest of the site following soon. So try it out, and -- as if we needed to tell you -- please use the comments section to let us know what you think.
Related
Popular in the Community