In the world of competitive hot dog eating, you either win or you go home hurting both emotionally and physically.
We wanted to see who would win if five of the world's best eaters -- Miki Sudo, Nela Zisser, Michelle Lesco, Badlands Booker, and Crazy Legs Conti -- competed against the entire HuffPost office. went up against dozens of HuffPost editors in a race to see who could eat 50 dogs the fastest.
The were dunking their dogs and buns and water and shoving food in their face as fast as they could, while 35 of our hungriest reporters, editors and videographers ate like normal humans.
In three gut-busting minutes, we learned the sad truth: Even though most of us needed to eat just one delicious Nathan's dog, we couldn't beat the champs.
So what if we lost? We got a free lunch. Watch the video above to see how it all went down.
Remember, all the top eaters in the world are in new york for the July 4 Nathan's Hot Dog Contest, the most celebrated eating event in the world, broadcast live on ESPN.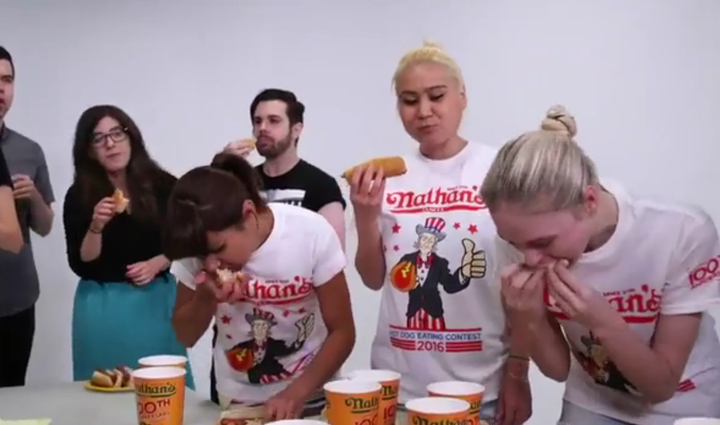 This year, as Nathan's celebrates its 100th anniversary, $40,000 in prize money is at stake. All eyes are on reigning champ Matt "Megatoad" Stonie and the legendary Joey Chestnut.
Stoney downed 62 dogs in 10 minutes to take the famed mustard-yellow belt from Chestnut, the eight-time champ.
Now, we hear Chestnut is primed for a comeback. He's been on a big winning streak, and he recently downed more than 70 dogs in a competition leading up to this showdown.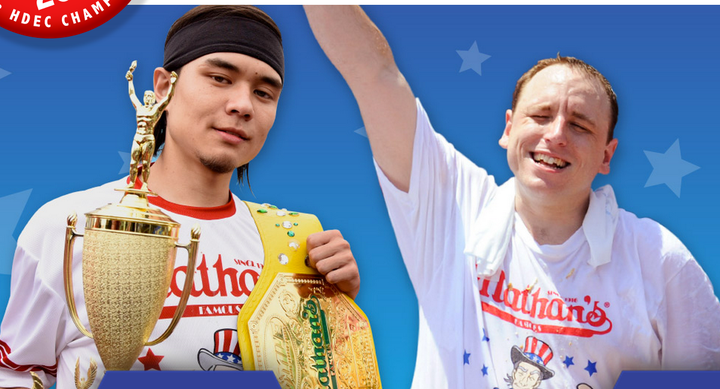 This is a rematch you won't want to miss. Get all the information for that event here.
To the rest of you: Happy hot dog eating and happy Fourth of July!
Before You Go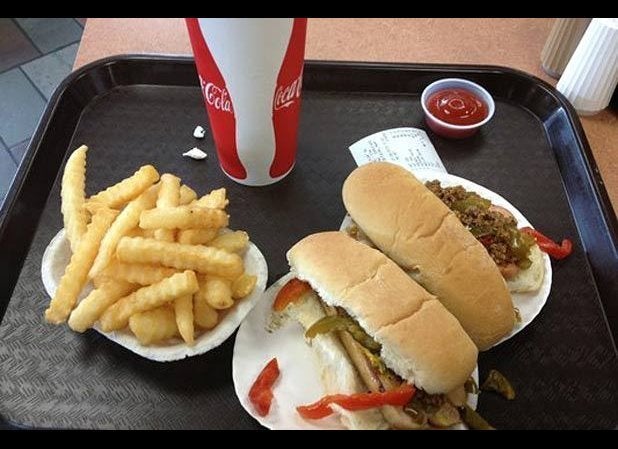 America's Best Hot Dogs
Popular in the Community