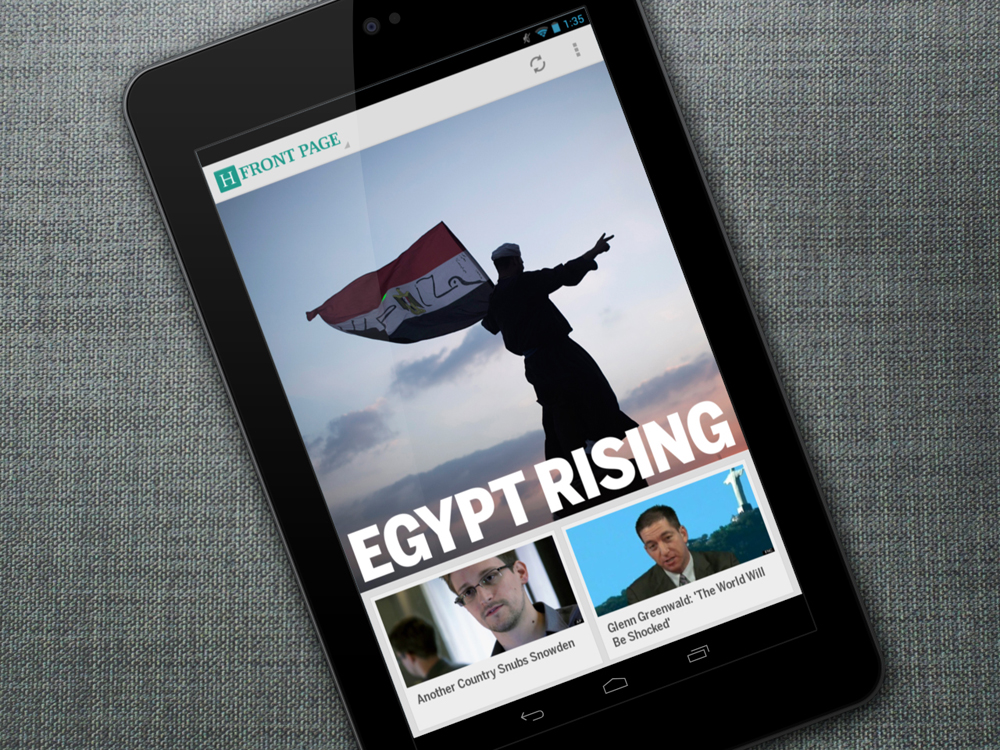 We're thrilled to announce the newest update to The Huffington Post app for Android -- now optimized for larger tablet screens. When we relaunched our Android app for phones back in February, we promised that this was just the beginning. Since then, we've rolled out several updates to include a compact view, text resizing, and a night reading mode. The app also now features stories recommended by your Google circles when you log in with your Google+ account.
We've now created custom layouts for phones, 7-inch screens, and 10-inch screens. Other new features to the app include:
You can choose compact mode (below) to see more headlines on screen, or grid mode for larger photos.
Readers can now read news in landscape orientation
We've added the option to have the app automatically switch to night mode (above, right) for easier reading in the dark.
Offline reading has been improved to be faster and more stable.
You can now pinch-to-zoom within slideshows
On tablets, when you are reading a story, you can pinch-to-zoom to change the text size
We hope you like the new version. Please download the app and let us know what you think.
Josh Klenert leads the Design & User Experience team for The Huffington Post. Otto Toth leads the Mobile Development team for The Huffington Post.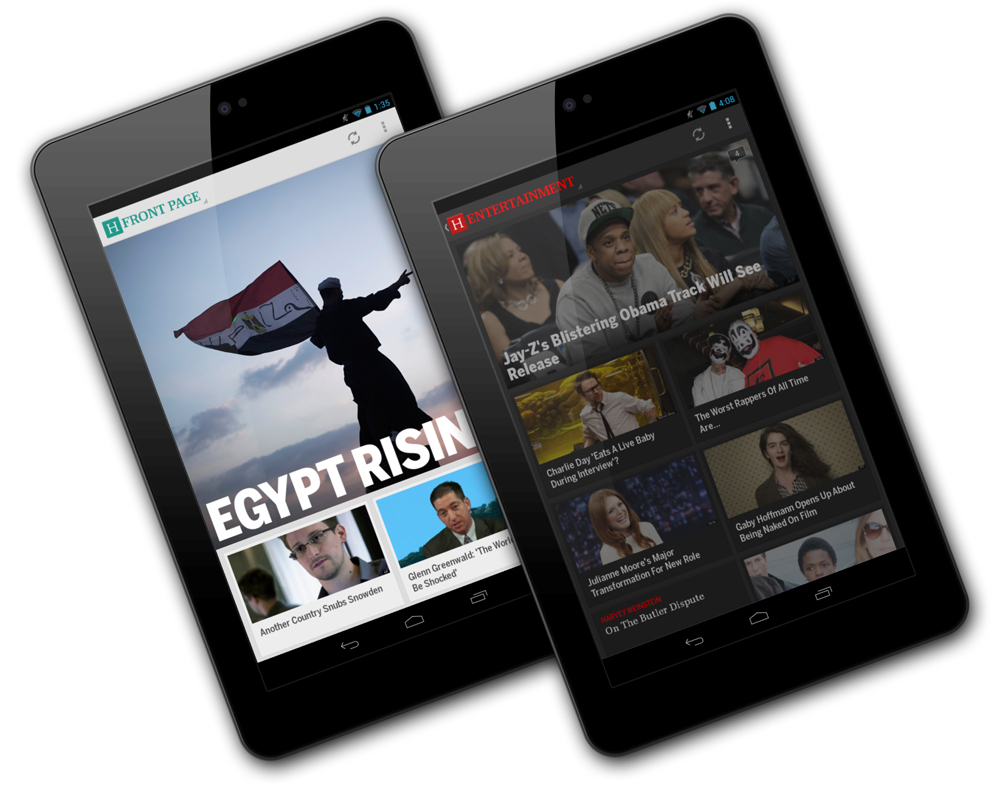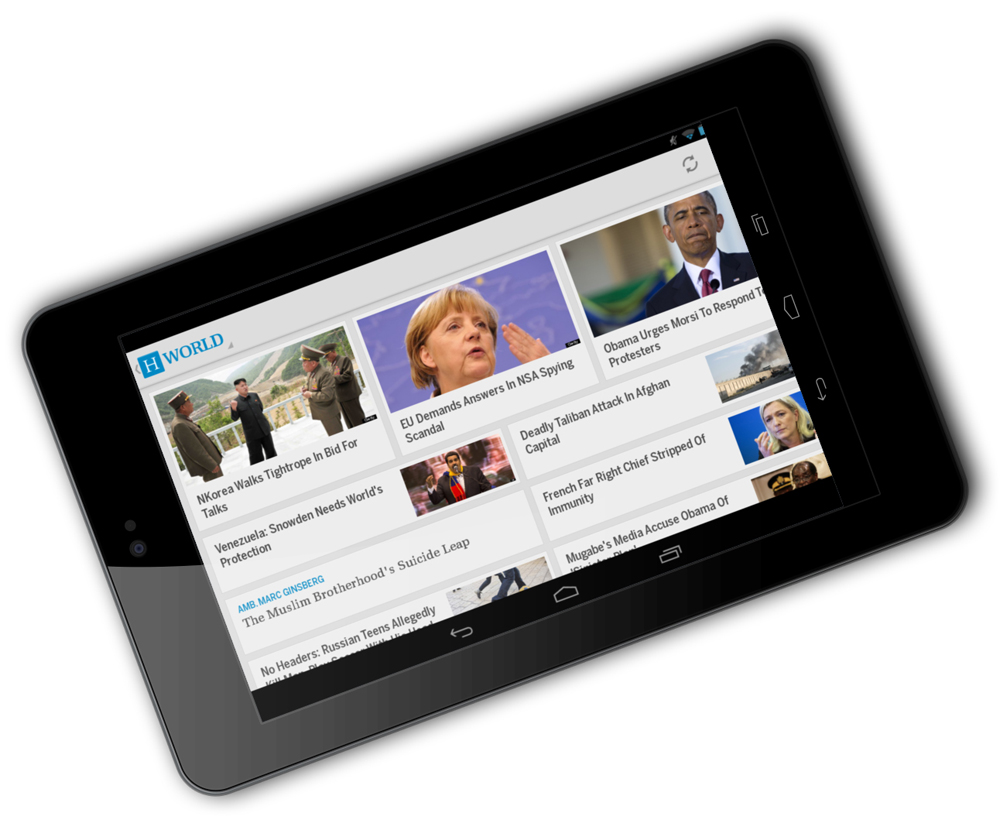 Popular in the Community