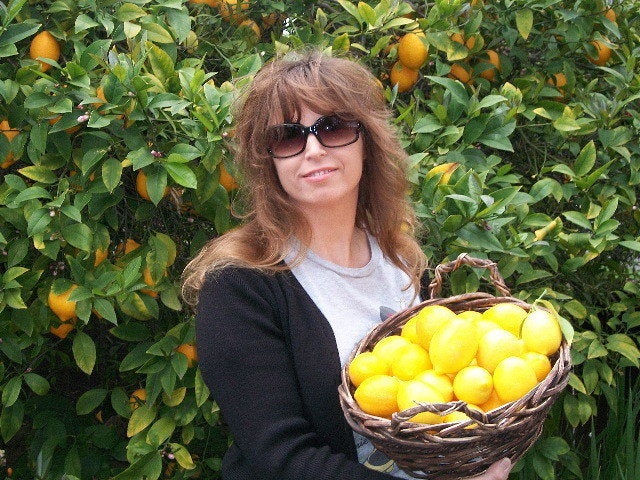 Anna Chan's story is proof that one passing thought could have a lasting effect.
Less than three years ago, Anna found herself constantly searching for ways to calm her newborn daughter, Ava, who would often come down with intense bouts of colic.
"Ava would cry all the time," said Anna, who works part-time as an office manager. "But I found out that she just loved her carseat. So I'd strap her in and drive around to help her fall asleep."
During the drives around their Contra Costa County community in the Bay Area, Anna and Ava would pass hundreds of fruit trees standing in their neighbors' yards. "There was fruit falling left and right," Anna said. "And I thought of all the fruit that was just rotting, sitting there on the ground."
Raised in Heyward, Calif., by a single mother, she recalled the days when she and her sister were hungry, finding themselves in food lines, eating only canned goods, and receiving donations from the Salvation Army. That was over 20 years ago, but it still resonated during those drives.
Anna wondered if something could be done to harvest her neighbors' fruit that would otherwise go to waste and give it to needy families.
"Somebody's hungry; somebody else's child is hungry," she thought. "There had to be a way to do something."
So Anna started knocking on doors and introducing herself to families with fruit trees. If people weren't home when she knocked, she left a brief flyer under their door.
"Dear Neighbor, my name is Anna," the flyer began. "I notice you have fruit trees ... I am wondering if you're planning on harvesting all the fruit for your own family...I would be happy to pick the fruit up myself!"
Almost immediately, neighbors began calling Anna back, telling her she could come over and pick up some of their extra fruit.
"It basically just went from there," she said. "I went from one tree to the next, just meeting all these people."
With daughter Ava in tow, Anna would drop by a home armed with pruning shears and a pole, pick up a bunch of grapefruits, oranges, lemons or limes, toss them in her car and haul them over to local food banks and pantries.
"We hear the word 'hunger' in America so often," Anna said. "But we don't realize that our own community has these food pantries, and we don't know they'd accept fresh fruit from a tree - people think they only accept canned food."
Since those early days, Anna has spent over forty hours each week working on her homegrown project. She's donated close to 500 tons and $600,000 worth of food to local organizations, though she doesn't collect a dime for herself. She's also been given a nickname -- the 'Lemon Lady' -- and keeps a blog to document her efforts.
Anna insisted that anyone can do something like this in their own community. "Before I was the Lemon Lady I was just a mom, you know?" Anna said. "I was just a neighbor."
Other communities are catching on -- she's gotten emails from people all across the country asking her for help.
"One little bag of oranges becomes a big bag of oranges," she said. "It's so easy."
Popular in the Community