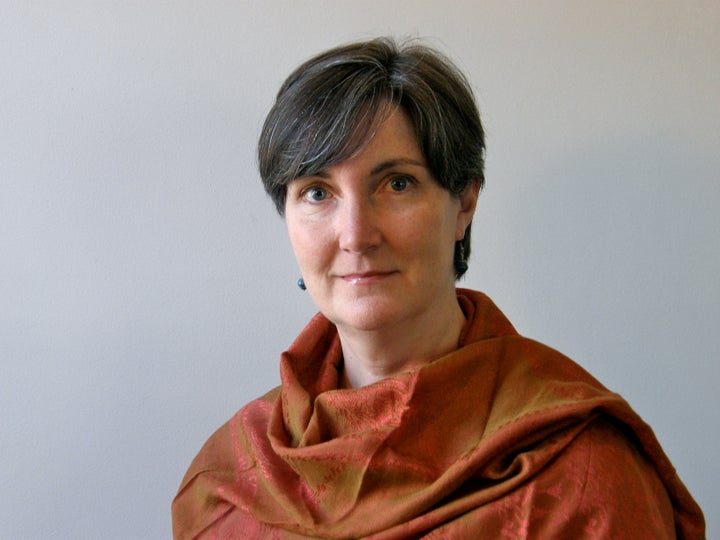 Katherine Lucey spent 20 years as an investment banker focused in the energy sector. Now, she endeavors to bring clean energy to rural east Africa and empower women to become entrepreneurs.
Of course, the journey wasn't that simple. Lucey, the founder and chief executive of Solar Sister's first step toward her new career was taking some time off to spend with her five children.
Eventually, Lucey grew restless at home and started looking for ways to get back to work. "I left at a time when the energy sector had gotten distracted from doing any good work, if you remember names like Enron," she said. "I loved the work -- the putting together of deals and the number-crunching, but it seemed like it was for no purpose at all other than a cash generation machine for a bunch of rich Wall Streeters. That wasn't fulfilling enough for me."
"I was focused on the energy sector, so on deals for building powerplants," she explained to The Huffington Post. "They were about $2 billion a clip and most of my work was in developing countries. Working in these areas, I got to see at the infrastructure level that energy is fundamental to the development of nations. There hasn't been a nation which has successfully industrialized without energy."
Eventually, after seriously considering work in microfinance, she settled on the idea of bringing solar-powered energy to Uganda using a micro-consignment model. She joined an organization called Solar Light for Africa, of which she is now a board member.
Lucey realized a lack of access to clean energy isn't just an inconvenience, it's a massive hindrance. "Without clean energy, you don't have education, you don't have clean water. Your children can't study effectively," she said.
That's when the idea for Solar Sister came about. The organization works to provide women with planning and materials to sell solar-powered lanterns that would replace the kerosine lamps most used in Uganda. "These aren't the pretty Coleman lanterns you find at [a sporting goods store]," Lucey said. "They burn incredibly toxic, smokey and expensive kerosine."
"Off-the-grid" energy purchases represent a $1 trillion annual industry. When trying to break into the market, then, Lucey did some strategizing: "People tend to think that women don't have access to money and aren't making monetary decisions, and while that may be true at a larger, capital expenditure level, it's not true at the household level."
Solar Sister works with a variety of manufacturers to source the lanterns, allowing the organization to provide the latest technology without having to deal with messy contracts for design or production.
Purchasing power isn't the only reason that women make the best sales force in rural Africa. The organization has signed up 130 women to sell the lanterns, and Lucey says they are Solar Sister's strongest asset: "The best way to introduce new technology into a household is by a woman hearing from her sister or cousin, 'I use this at night and my child is doing better in school, or I know that you lost a child to a kerosine fire last year, and I have a solution that will make sure that never happens again.' This is the most effective sales force in the world, bar none."
If the model sounds vaguely familiar, it's because it's been a part of American history for years. Solar Sister's website describes the project as "an Avon-style distribution system." Women are provided with a "business in a bag" that gives them all they need to get started: inventory, training and marketing support. "The women become their own bosses, creating sustainable businesses," the website explains. "The women use their natural networks of family, friends and neighbors to provide the most effective distribution channel to rural and hard-to-reach customers."
The social entrepreneurship model is also what makes Solar Sister sustainable, as opposed to some aid-only models. "People hear about the need for clean energy and then they say, 'That's great, I'll buy a million lights because I hear Katherine talking about how it's needed,'" she said. "But that severely disrupts the baby markets that are developing. My entrepreneurs can't compete with free."
Lucey is participating in Santa Clara University's 9th Annual Global Social Benefit Incubator Program, which aims to help groups sustain and scale their organizations to maximize the effect they can have on undeserved communities.
At the highest level, Lucey's message is simple: "I highly recommend people get involved and work outside of your own sphere. It just expands your world."
Calling all HuffPost superfans!
Sign up for membership to become a founding member and help shape HuffPost's next chapter