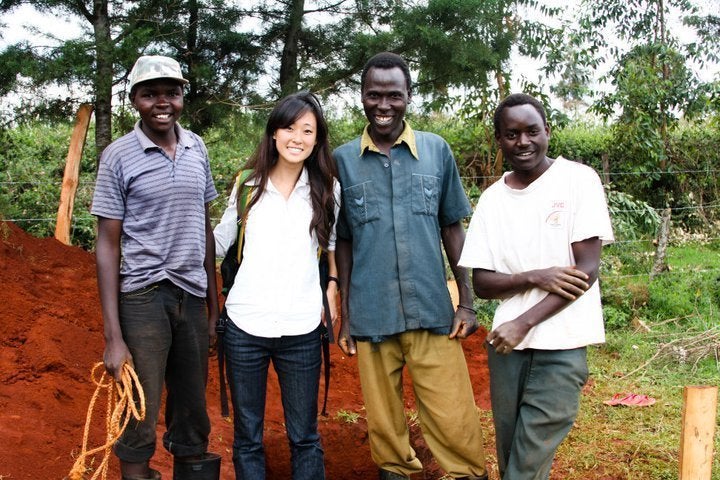 Growing up, Michelle Milee Chang went on several intensive, one-week trips to places such as Cambodia and Bangladesh. She says the trips were aimed at providing medical care to the impoverished, but often consisted in large part of "traveling, playing with babies and eating local food."
In fact, it wasn't until she took a two-month trip, alone, to Kenya that she realized how flawed--if well-intentioned--many Western aid trips can be. "It was an awakening for me -- I realized that I hadn't been accomplishing what I should have been with all of my trips, and I realized that many service trips can actually damage internal healthcare systems," Chang said.
The then-undergraduate student swore off aid trips and said she wouldn't return to Kenya until she became a doctor. "I began wondering what 'true aid' really means," she said, "and I came home simply intent on studying harder."
But a mere three years later, the 23-year-old is the co-founder and CEO of Ambassadors for Sustained Health (ASH), a public health organization that is bent on treating public health and aid to developing nations in a more mature and sustainable way. ASH has a handful of flourishing projects in Wamuini, Kenya, and aims to create a public health model that can be used around the world.
"Our take on health is that it's not just about passing out pills and walking away -- but also housing, education and clean water," Chang said. "These are all players in the fight to stay healthy. Lack of education and poverty are all barriers to increased public health."
Chang said the more she read about aid, the more she realized that she did not -- and could not -- wait the 10 or so years it would take to finish her medical education. She drafted Amy Yu, her best friend and the co-founder and now CFO of ASH, and they set up their own project. With Yu, who Chang calls "one of the most brilliant people I know," she wrote a business plan and spoke to a number of researchers and consultants.
This past October, ASH completed its first community center. The center houses a medical lab, vocational training center, classrooms and more. ASH graduated its inaugural class from its sewing academy, a group of 18- to -25-year-old women who had children and no way of providing food and healthcare for their children. Chang happily reports that, except for one student who moved away, all of the graduates have found employment.
It's critical to Chang's vision that the work is carried out by locals, not westerners. To this end, ASH has employed a staff of about 10 Kenyans, with a local board of directors made up of professors, nurses, doctors and community organizers in a town near Wamuini. ASH also aims to make the entire program financially sustainable within five to ten years. As of now, it costs ASH no more than $50,000 to run the entire community center.
"It's been pretty amazing to see what we can do with very little money. People may not realize it, but $1,000 is enough to run a community center for an entire month," Chang said.
What's perhaps most remarkable about New York-based ASH is that, of the six members of the American core leadership team, none are full-time employees of the organization. Chang spent the summer working in clinical research at Columbia University's medical center, and Yu works at Goldman Sachs.
For Chang, improving public health in Kenya is the start of ASH's vision, not the end. "Our goal is to create a model that can be implemented in other places and to serve as an intellectual platform where people can look at aid in an academic manner," she said. She added that "none of us (at ASH) are experts -- we all have full-time jobs but we're continuing to learn and question what has been done so far in aid and how we can improve upon that."
Popular in the Community