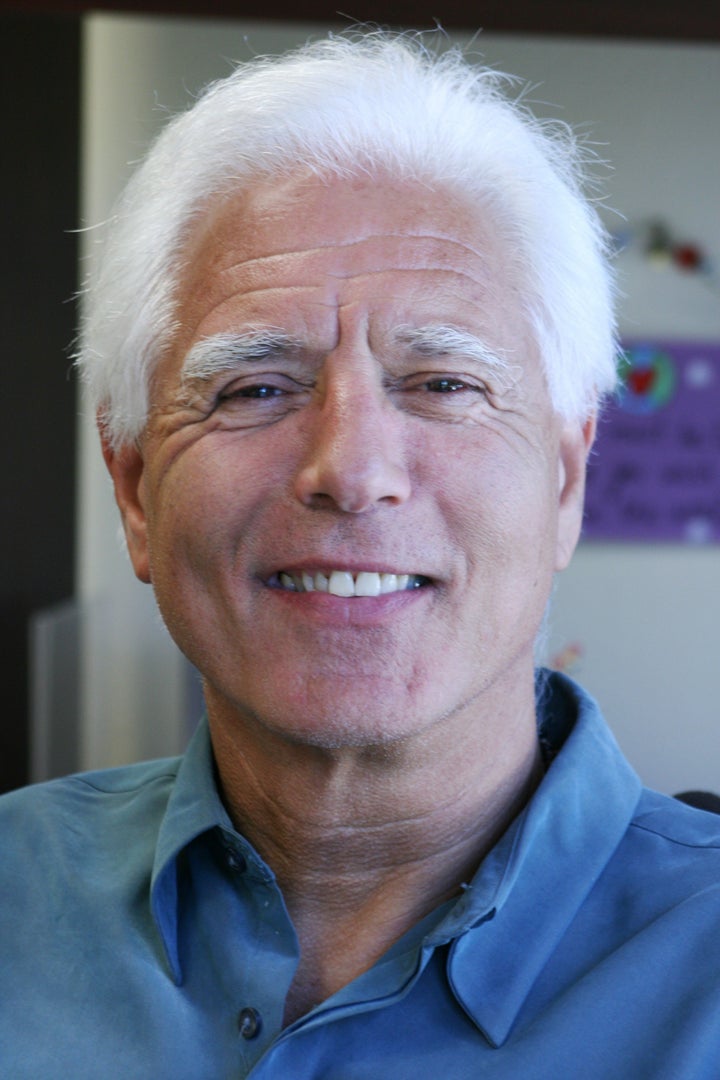 When he was 10 years old, Rick Phillips moved from Montreal, Canada to a motel room in Los Angeles, Calif., along with his brother and newly single mother. Immediately, he felt like an outsider.
During his very first day at his L.A. public school, Rick was badly beaten up, and the experience sparked an anger and resentment that would last for the remainder of his high school years.
"The trauma of that early event -- with no dad around -- it really screwed me up," Rick told The Huffington Post in an interview Monday. "I became an aggressor myself, just for protection."
After being expelled a few times and jumping from school to school, Rick eventually graduated. He decided to pursue a career in education "to be the kind of adult I wish I had more of growing up," as he explained.
He spent the next 20 years working for California's public school system: first as a teacher, then a principal, and then an assistant superintendent.
"For me, it was always less about the curriculum and more about wanting a sense of community within the schools -- a place where kids felt like they really belonged," he said. "I felt hamstrung by structural limitations and wondered, 'how can I really foster the healthy development of these kids?'"
In the mid-90s, Rick decided that he could do more if he started his own organization -- one that encouraged educators to look at problems from the inside-out instead of the outside-in. Thus Community Matters was born.
"Everything we want –- higher graduation rates, less violence, cultural respect and diversity –- all of that will happen if we create a real community in the schools," Rick said.
Unfortunately, on April 20, 1999, Rick's mission became more clearly defined.
"The shootings at Columbine were seminal for a lot of reasons," Rick said. "It marked the end of this assumption that families could just send their kids to public school, and they'd come home safe at the end of the day."
Columbine also forced educators and administrators to look at social issues within their schools through the lens of bullying, a subject Rick knew all too much about. He re-focused the mission of Community Matters, realizing that -- more than ever -- kids needed to watch each other's backs, to look out for one another.
Outside laws and zero tolerance policies weren't enough to stop more tragedies from happening. You couldn't punish kids and force them "to be nice," Rick said.
So he began planting the seeds for the Safe School Ambassadors (SSA) program, which is predicated on the idea that the kids themselves are the essential catalysts for social change within public schools.
"It's high school social capital," as Rick says. "Leaders influence their own constituencies."
In the earliest months of the program, nobody was biting. But then, after addressing a small crowd at an educators' conference in 2000, one Florida superintendent approached him. One of her schools, she said, had witnessed a tragedy of their own.
"One of her teachers was shot and killed by a 13-year-old student," Rick recalled. "The boy had told 25 other kids he was going to kill this teacher, but none of them spoke up -- nobody did anything about it. She said that if they'd had a program like mine, maybe somebody would have stopped him."
So Rick took the SSA program to Palm Beach County. He surveyed students anonymously to assemble his initial group, asking questions like: Who do you consider a leader? And who would you turn to if you were in trouble?
Based on the results, they assembled a group of influential students on campus from a variety of cliques. The students were then trained in different exercises, encouraged to listen and learn how and when to intervene.
Since 2000, the program has caught on around the country. Currently, SSA operates in almost 1,000 schools in 30 states, from the Midwest to inner city L.A. In a study of 19 schools with the SSA program, suspensions were down 33 percent, compared to an increase in suspensions of 10 percent in schools without the program. Not only does it have a clear social effect, the reduction in suspensions saves schools thousands of dollars in operating costs.
"We're not selling it as a social idea, we're just appealing to their self-interests," Rick said. "We ask these kids: Do you want to keep your friends and family safe? Do you want to keep your friends out of trouble? It has a Jedi warrior effect when kids realize they have the power to diffuse problems. They do want to help."
For more, check out these videos on the SSA program.
To nominate a Greatest Person of the Day, email impact@huffingtonpost.com

Related
Popular in the Community