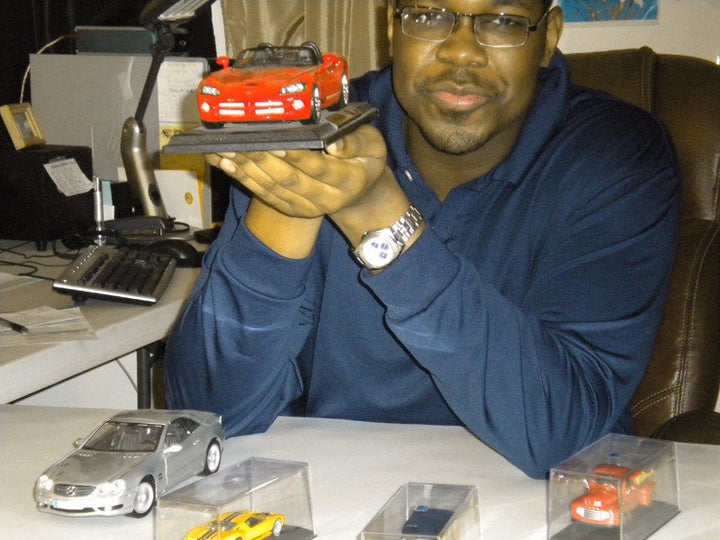 Anyone remotely familiar with NASCAR knows that advertisements and sponsorships are a large part of the sport. From the cars to the drivers' uniforms, brand names scream out at the spectators and at-home viewers, and fans even refer to drivers with allusions to the sponsoring companies.
Ty Powell, the founder and director of Machine Seven, wants to take that same sponsorship energy and aim it at philanthropy. By securing large-scale sponsorships from corporate donors and galvanizing community members into making individual contributions, the nonprofit organization hopes to have $10 million raised by July of next year.
Machine Seven's name is a combination of the machines -- high-end "supercars" -- it uses and the seven ideals it seeks to advance: service, charity, inspiration, safety, efficiency, excellence and, aptly, drive. The model is simple -- sponsors donate to be a part of the world's largest charity supercar tour, and Machine Seven distributes the money it collects to national and local charities doing work in the areas where the tour stops. Powell told The Huffington Post that Machine Seven will sweep through 140 cities in the United States, Canada and Europe.
"We aim to lead by example and inspiration," he said. "Not everyone can have their own supercar, but everyone can be driven to do good work."
Powell attended Yale and played professional basketball in Europe, but his life changed when he suffered identity theft. He recalls the violation making him feel as though his "world had been turned upside down." Going from a life of comfort to feeling scared and powerless convinced Powell that he needed to dedicate himself to giving back.
Machine Seven will raise $10 million for its 16 charity partners, including organizations ranging from the Red Cross to the Harlem Children's Zone. Powell also said they're actively seeking out two additional charities or nonprofits to which to donate -- with a minimum donation of $10,000. (Interested groups are encouraged to contact the organization for more information.)
Through large sponsorships from organizations like Microsoft, Walmart, Whole Foods, Google, Featherlite, Speedtech Performance, Target and Hellwig, the organization has already pledged $3 million in contributions, with $1.7 million in cash and the balance in donations such as foodstuffs for local shelters. "We also use location-based technology on Facebook to see where people are, so if you post in New York, 'Hey, this shelter is running low on goods,' and we're heading that way, we'll be sure to call on one of our partners such as Whole Foods to help stock up that shelter through Feeding America," Powell said.
Through corporate sponsorships and the pro-bono work of board members, Machine Seven gets all of its operating costs covered, which Powell said means that 100 percent of all contributions go directly to charity partners. Machine Seven will kick off a tour in 2012 and take its mascot -- a souped up '69 Chevy Nova Super Sport -- on the international tour.
"We're putting a GM Performance LS9 engine in the Nova, which is the most powerful engine GM ever made," Powell said.
And since a tricked-out hot rod like the supercar can eat up quite a bit of gas, Machine Seven worked with Home Depot to pledge new trees in urban areas that would offset the fossil fuels released along the tour. The trees, of course, will be paid for in full by Home Depot.
"It's a pretty interesting model -- in return for their donations, these companies get real estate on our website and on the car itself," Powell said. "This means that all of our costs, from web development to patents and trademarks are covered through partners."
Machine Seven has its sights set on more major corporations, including an expanded sponsorship from GM and Exxon, Chevron or another gas company that Powell hopes will sponsor the cost of fuel for the tour.
"I know what it's like to need help, and that has fueled my passion and fever to really help," Powell said. "I didn't grow up privileged, but I've been blessed. I just want to help."
REAL LIFE. REAL NEWS. REAL VOICES.
Help us tell more of the stories that matter from voices that too often remain unheard.