"HuffPost Her Stories" is a new series highlighting HuffPost's coverage of women's lives from across our 15 global editions. Sign up for the weekly newsletter here.
Journalist Sam Goldman traveled to India's remote Himalayan region of Ladakh after reading a short news story about female hockey stars from the area. "My first reaction was surprise," he said. "I — and probably most people — don't associate India with ice hockey. What info I could gather intrigued me, especially the circumstances on which they built their team: a less-than-shoestring budget, practice on frozen ponds, borrowed equipment, the sport having almost no recognition outside Ladakh."
When he arrived, he was also struck by the gender barriers the women had broken. In addition to the usual challenges athletes face when they're pursuing an underfunded sport, the women of Ladakh also faced obstacles from their male counterparts, who temporarily barred women from competing.
"For most of its history there, ice hockey was not just a man's domain but really a cultural, if not civic, cornerstone. What struck me the most was that in less than a generation, a fairly small pool of young women broke into this institution, powered through these various obstacles to form an internationally successful team, and ultimately became heroes of sorts for this entire region," he said.
In "Cool Runnings" fashion, the women have emerged as respected contenders on the international stage and have received visits from the likes of Canadian Prime Minister Justin Trudeau and four-time Olympic ice hockey gold medallist Hayley Wickenheiser.
It's an inspiring story adorned with the sort of photos (of makeshift ice rinks and Himalayan landscapes) you can spend a long time staring at.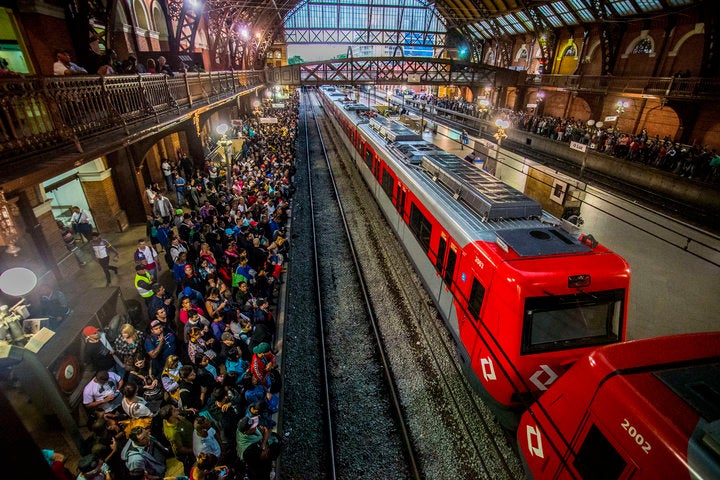 Weeks after a new sexual harassment law took effect in Brazil, HuffPost Brazil dug into the data to find out if it's actually making making women safer. According to its analysis, a woman was sexually harassed every 20 hours on public transportation in São Paulo, Brazil's largest city, in the month after the law took effect. Still, experts see the law as an important step in closing a legislative gap that allowed men who groped women or even ejaculated on them in public to get off with a fine. The new law carries a penalty of up to five years in prison for non-consensual lewd acts.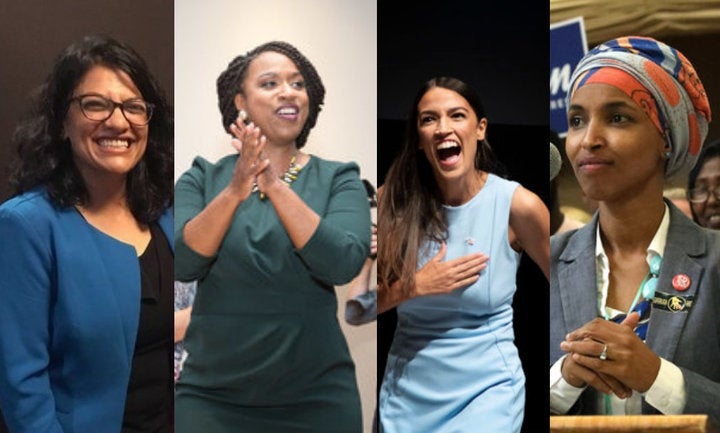 A record number of women won seats in the U.S. House of Representatives this week, including the first Native American women, the first Muslim women and youngest woman ever to serve in Congress. HuffPost U.S.'s Emily Peck writes that the results show "that voters are getting increasingly comfortable with the idea of sending a woman to Congress," but that they're less comfortable with female governors. Just nine women are set to run U.S. states. "There is still a big obstacle in getting voters to see a woman as the ultimate decision-maker," Emily says. But she adds that the most recent wave of women legislators could set a new example of what a leader looks like.
In case you missed it…
HuffPost's "Her Stories" newsletter brings you even more reporting from around the world on the important issues affecting women. Sign up for it here.
Calling all HuffPost superfans!
Sign up for membership to become a founding member and help shape HuffPost's next chapter