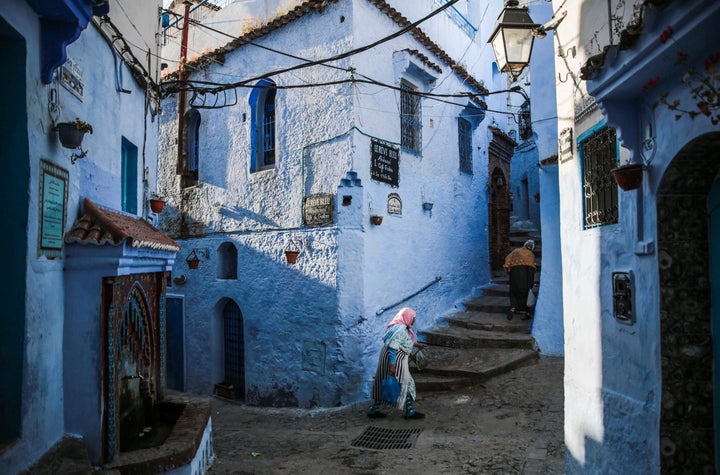 "HuffPost Her Stories" is a new series highlighting HuffPost's coverage of women's lives from across our 15 global editions. Sign up for the weekly newsletter here.
HuffPost Maghreb's Ibtissam Ouazzani has written a fascinating article about the prevalence of "virginity testing" in Morocco and what it might take to stop it.
The World Health Organization and United Nations are on a mission to end the practice — an invasive physical exam performed in more than 20 countries to determine whether a woman (often a bride-to-be) has had sex. The organizations point out what might seem obvious: That the tests aren't accurate, and they violate women's rights and put their lives at risk. (Some women who have "failed" the test have killed themselves or been killed by family members, the organizations point out.)
And yet the practice persists across social classes in places like Morocco, where doctors dole out up to 10 "virginity certificates" a day during the country's marriage season.
There's plenty of resistance to the traditional practice, Ibtissam told me, noting that her article was widely shared among Moroccan feminist groups and others seeking to end "virginity testing."
"On the other hand, others criticize the WHO for trying to push Moroccans to 'sin and debauchery,'" she added. "Some would even see this as the 'West' trying to force its culture on us."
Convincing families to abandon the practice in places where a woman's virginity is so deeply valued requires a delicate approach, her article notes — one that emphasizes that opposition to virginity testing has nothing to do with promoting promiscuity or sexual liberation.
There are some signs of progress, though. "We see more and more couples getting married after being together for years and having intercourse," Ibtissam said.
But moments after typing those words, she emailed me with an addendum that suggested just how challenging this campaign to end "virginity testing" in Morocco might be: "If a man [in Morocco] rapes a woman who is supposedly not a virgin, he will get a lighter sentence than he would if he had raped a virgin. We live in a country that is trying to be modern but the way people think is still attached to traditions."
To learn more about the dangers of "virginity tests," scroll through the hefty U.N./WHO report calling for an end to the practice.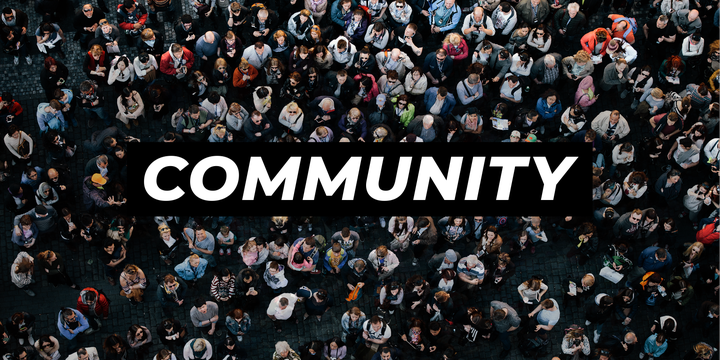 Speaking of virginity, a new HuffPost U.S. series that identifies and answers the most-searched internet queries around the world has pinpointed what internet users in India want to know: "Is it normal to bleed after losing your virginity?" The Searching For Normal Series is a fascinating place to find answers, learn more about what's keeping people around the world up at night (late periods in the U.S., sweating in Brazil) and perhaps to feel a little bit less alone. The series launched this week alongside Betting The House, an exploration of the affordable housing crisis in the U.S., and Existing While Black, a must-read collection of testimonials about everyday racism in the United States.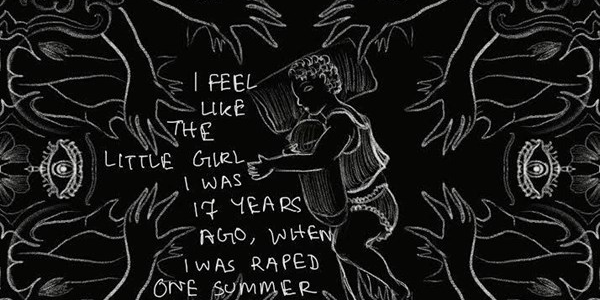 Inspired by the Me Too movement sweeping India, 24-year-old art student Shromona Das told the story of past abuse through a series of powerful illustrations posted to Facebook. The captioned images bring viewers through the sexual violence she suffered as a child and subsequent anguish she has struggled with for years. Creating the panels was a cathartic experience, Das told HuffPost India, and she has started using colors again after years of painting in black and white.
In case you missed it…
Calling all HuffPost superfans!
Sign up for membership to become a founding member and help shape HuffPost's next chapter