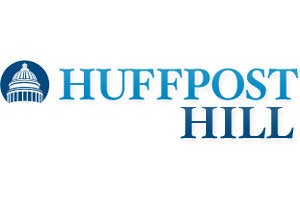 Senate GOP relented and will allow debate on financial reform, Charlie Crist is running as an independent, Rick Perry wasted a coyote, we're unsure if Guam is underwater and the dude third in line for the presidency is one day closer to 100. This is HUFFPOST HILL for April 28th, 2010:
THE COTS DID THE TRICK - Democrats had planned to make a motion for consent to proceed to the bill every hour on the hour, with freshmen and sophomores pulling night duty. With the specter of the all-night session before them -- the cots had actually been sent for -- Republicans threw in the towel and will allow debate on Wall Street reform to go forward. "Senate Republicans have finally agreed to let us begin this debate, which we appreciate, and we hope this foreshadows more cooperation to come," said Harry Reid.
The GOP just agreed to a unanimous consent request to move forward. Then begins the debate and amendment process -- and another potential filibuster.
"If they're not able to work something out, then I think what we need to do is open it up and go through the amendments on the floor and see if we can't come out with something that does the job that we all want it to do. And if our gang feels that it doesn't work out that way, we still have the right at the tail end not to give cloture," said George Voinovich (R-Ohio), a key moderate whose impatience with negotiations helped break the filibuster, said earlier today.

MCCONNELL STATEMENT ON ENDING GOP FILIBUSTER - "Unfortunately, Sen. Shelby believes that continued talks on a number of provisions affecting Main Street will not bring the negotiators any closer to an agreement. Now that those bipartisan negotiations have ended, it is my hope that the majority's avowed interest in improving this legislation on the Senate floor is genuine and the partisan gamesmanship is over." http://bit.ly/9E1QwH
President Obama praises Senate deal in Illinois. http://bit.ly/9rkOBu
EXCLUSIVE: REID SAYS HE HAS IMMIGRATION BILL 'OUTLINE' - Senate Majority Leader Harry Reid told HuffPost Hill today that he is close to having a fully-drafted immigration reform bill. "There's an outline," Reid said after a Wall Street reform press conference, "but it wouldn't be far from legislative language."
Meanwhile, Roll Call will lead tomorrow with Senate Democratic leadership beginning to craft a Democrat-only immigration reform proposal. From John Stanton and Kathleen Hunter: "Majority Leader Harry Reid (Nev.), Democratic Conference Vice Chairman Charles Schumer (N.Y.) and Democratic Senatorial Campaign Committee Chairman Bob Menendez (N.J.) floated a summary of the legislation to immigration groups Wednesday. The package would require that a series of new border security benchmarks be met before broader immigration reforms are enacted -- including a legalization process for illegal immigrants, according to a copy of the summary obtained by Roll Call.The measure would also include tough new rules governing the hiring of illegal immigrants and on visas for both high-tech and low-skill immigrant workers." http://bit.ly/bZjXqV
REID: CLIMATE WILL COME FIRST - As the Democratic leadership works out the details of a comprehensive immigration reform bill, the Majority Leader said he will move ahead with climate legislation before addressing immigration. At a press conference today Reid reiterated his commitment to passing immigration overhaul by year's end but said a climate bill will be voted on first. The news comes after Lindsey Graham threatened to pull his support for his own climate initiative if it were placed behind immigration in the Senate's calendar. http://bit.ly/b3DUdY
T. Boone Pickens told HuffPost's Ryan McCarthy today that he backs the climate legislation percolating in the Senate. http://huff.to/bNzHfb
CITIZENS UNITED RESPONSE - Feingold, Schumer, Wyden AND Bayh will unveil a legislative response to the Citizens United ruling in front of the U.S. Supreme Court, where they'll announce plans to pass the measure by July 4.
INSURANCE INDUSTRY AGREES TO STOP RESCISIONS - The top insurance industry lobby, America's Health Insurance plans, will announce that all of its members will cease rescissions by May, five months before the law goes into effect, two people familiar with AHIP's plans tell HuffPost Hill. The move comes a day after Democratic leaders in the House sent a letter to insurers asking them to do just that. On Tuesday, WellPoint announced it would end the practice, followed by UnitedHealthcare today. The announcement could come as early as this evening, though the insurers are clear they retain the right to rescind policies in cases of fraud or material misrepresentation. Who defines what qualifies as misrepresentation is still a crucial question.
DEATH PANELS *RETURN* -- END-OF-LIFE BILL IS BACK - The House health care provision that Sarah Palin warned would lead to "death panels" never made it into the final bill, but its backers plan to resuscitate it. (Palin's charge, of course, was either a lie, willfully ignorant fearmongering, or genuine confusion. Regardless, it was false.) Earl Blumeneaur's (D-Ore.) measure would allow Medicare to reimburse providers for consulting with patients about end-of-life decisions and directives. "I think it's important to follow through. Before this got hijacked by Sarah Palin and others' talking points, it was actually bipartisan in nature," Blumeneaur tells HuffPost Hill, noting that no one spoke against it in committee, it has previously had Republican cosponsors and it was included in the final House bill. "This could probably could pass on suspension [with two-thirds support], when you remove it from the heated rhetoric." And a note to the Palin crowd: It's voluntary.
CRIST TO RUN AS INDEPENDENT - Florida Governor will hold press conference tomorrow at 5:30PM ET to discuss "the future of his candidacy." Move officially turns the race into a three-way contest between Crist, GOP wunderkind Marco Rubio and Democrat Kendrick Meek. http://huff.to/aa5T3o

Marc Ambinder asks key question: Who will run Crist's campaign? "No Republican or Democratic consultant would want to jeopardize future business by associating with him, even though he has a strong chance to win. Same with younger field operatives and many fundraisers. His will be a free-media-reliant campaign, which suggests to me that he's going to be quite mavericky in the months ahead."
Rubio in McLean for Pence fundraiser. - As his soon-to-be opponent readies for an independent run, Marco Rubio will shill for Mike Pence tonight at a fundraiser for the Indiana congressman. The event is being held at the home of Tom and Randall Phillips in McLean. Props to Sensei Mike Allen for the heads up. Invite: http://bit.ly/dk8KbO
Rumor killer: Howard Dean NOT backing Crist. Late Wednesday, Scott Peelen, an Orlando Republican closely associated with Governor Crist, said that the former DNC chairman had "promised to write Charlie a check" should he switch political parties. Conservative blogs jumped on the news for obvious reasons. http://bit.ly/ayKqpT But it's not true. "Leaking a bogus story is a clear sign that the Crist team is feeling a bit desperate in their new status as an Independent," said Karen Finney, a close associate of Dean's. "This is of course a complete fabrication. Governor Dean strongly supports Kendrick Meek." The whole thing appears to have been a joke that had gone mis-interpreted. Dean, according to a close source, had been in a green room at an event talking to MSNBC's Joe Scarborough, during which he made a joke about writing a check for Crist. Peelen, who wasn't part of the conversation, overheard the conversation but wasn't privy to the humorous undertone, the Dean ally said.
MCCAIN'S ARIZONA SUPPORT PLUMMETS - "John McCain has had a Charlie Crist like drop in his approval numbers over the last six months, seeing double digit declines in his popularity with Democrats, Republicans, and independents alike. As a result a majority of Arizona voters now disapprove of his job performance. 55% of voters disapprove of McCain to just 34% who give him good marks. When PPP polled Arizona in September he was at a positive 48/42 approval spread, so he's dropped 27 points on the margin since that time." http://bit.ly/9u12Ok
FIVE STATES COULD LOSE CONGRESSIONAL SEATS OVER CENSUS - AP's Hope Yen: "Five states -- New York, California, Texas, Arizona and Florida -- are perilously close to losing out on congressional seats because of lackluster participation in the U.S. census. The five were average or below average in mailing back 10-question census forms when compared to other states, trailing by as many as 5 percentage points, according to the final census mail-in tally released Wednesday." http://bit.ly/c21ssV
ARIZONA BILL AS ECONOMIC ISSUE - Over at the Christian Science Monitor, Sally Kohn condemns Arizona's harsh immigration bill and draws parallels to a similarly strict Oklahoma law that has severely hurt that state's economy: "Oklahoma HB 1804, passed in November 2007, cut off undocumented immigrants from state services and made it a crime for anyone, including citizens, to provide transport or assistance to undocumented immigrants. One study suggests the bill led to an estimated 50,000 people fleeing Oklahoma and a 1.3 percent drop in economic output statewide. As a result, Oklahoma may well have incurred $1.8 billion in economic losses, just as it, like the rest of the nation, was bracing for recession." http://bit.ly/9eWJEQ
MORE: AFP reports "Arizona's recession-ravaged tourism industry is nervously bracing for more economic woe amid mounting calls to boycott the southwestern border state after its tough new immigration law. Hoteliers across Arizona have begun to report a wave of canceled reservations..." http://bit.ly/bucrX1
Arizona Governor Jan Brewer talks with FOX's Greta Van Susteren tonight.
LEADING DRUDGE TEASE - "California lawmaker: Deport children of illegals" ... Links to Duncan Hunter (R-Calif.) saying he'd support exactly that. "It takes more than just walking across the border to become an American citizen. It's what's in our souls." http://huff.to/cPmcjo
LAURA BUSH TAKES ON PELOSI, REID - The kindly librarian can also punch back - she responds in her book to Dem leaders calling her husband "an incompetent leader " and a "loser...liar." "The comments were uncalled for and graceless. These particular words revealed the petty and parochial nature of some who serve in Congress," she writes. More here: http://huff.to/darQK1
EXCLUSIVE: LINCOLN WORKED WITH NELSON ON DERIVATIVES CARVEOUT FOR WARREN BUFFET - HuffPost Hill asked Blanche Lincoln what she thought of Ben Nelson's effort to make sure existing derivatives contracts were grandfathered in. "We worked with him in the committee to come up with some really tightly narrowly crafted language that we had in there in the bill that came out of committee," she said.
BRET MICHAELS WATCH: HE IS "CONSCIOUS AND TALKING SLOWLY" - Huzzah! http://bit.ly/aSwhj9
DEMS WANT FISCAL COMMISSION MEETINGS HELD IN PUBLIC - The commission that opponents of Social Security and Medicare hope will bring about their demise is refusing to open its meetings to the public. Dan Froomkin reports: "Sixteen progressive members of Congress, concerned that the commission could mount a stealth attack on critically important social programs, are demanding that the panel operate in the open and not keep its findings secret until after the November elections. The commission held its first full meeting in public view on Tuesday. Their letter: http://bit.ly/dts4F9
KAINE OUTLINES DEM STRATEGY, DRAWS GOP IRE - DNC Chairman Tim Kaine outlined the Democrats' strategy for November at a Christian Science Monitor-hosted luncheon. Kaine told the gathering of journalists and political operatives that his party will focus on first-time voters, many of whom are black, Hispanic or young. Following the lunch, the chair responded to a RNC e-mail blast criticizing his focus on minority voters as race-bating. Sam Stein reports: "Democratic National Committee Chair Tim Kaine called Republican charges that he was playing the race card 'ridiculous,' 'desperate' and part of an overall pattern of weirdness that was coming from the GOP. Asked, following a lunch organized by the Christian Science Monitor, to respond to the criticism that his efforts to bring young and minority voters to the polls in 2010 constituted race baiting, Kaine scoffed. 'I think they are desperate,' he replied. 'They see an increasing success story, whether it is foreign policy successes, whether it is economic recovery, whether it is big historic things like health reform or Wall Street reform, they see it.'"
RICK PERRY SHOT A COYOTE - The Texas Gov. unloaded his laser-guided pistol today on a coyote that was "menacing" his dog. "Don't attack my dog or you might get shot ... if you're a coyote," Perry said. Woah. http://bit.ly/d3PJGs
ADMINISTRATION APPROVES FIRST OFFSHORE WIND FARMS - Green energy advocates rejoiced today while beachfront property owners groaned. Interior Secretary Ken Salazar announced the government plans to move ahead with the nation's first offshore wind farms. The project has engendered significant controversy in coastal states where opponents fear the turbines will spoil coastline vistas. The late Senator Ted Kennedy, whose family's famed compound overlooks one of the proposed sites, was a staunch opponent of the plan. Eco groups like Greenpeace and the Sierra Club are supportive. http://huff.to/apoQeE
Hill radio reporter Leigh Ann Caldwell tells us Marcy Winograd, the progressive challenging Jane Harman in a primary, is in town raising cash -- yesterday at Busboys and Poets and today on K Street.
GUAM WATCH DAY 33 - It's been over a month since Rep. Hank Johnson worried that Guam might sink into the ocean. We regret that we cannot confirm Guam's status, as the spokesperson for Guam's non-voting delegate, Madeleine Z. Bordallo, could not be reached.
TODAY IN SUPREME COURT VACANCY NEWS - ...
HOUSE PASSES CENSUS MAILER BILL - The House unanimously passed a bill that makes it illegal to use the word 'census' on mailing documents without a visible disclaimer. Senate is expected to act on the measure this week.
TODAY IN FEDERAL RESERVE VACANCY NEWS - ...
ROBERT BYRD BESTS ROBERT BYRD - Today Robert Byrd became the longest serving Congressperson in history. The person third in line for the presidency has served in both the House and Senate for 57 years, 3 months and 25 days. This bests the previous record of 57 years, 3 months and 24 days...held by Robert Byrd.
TOMORROW'S PAPERS TODAY - THE HILL's Kim Hart and J. Taylor Rushing on how the oldest Congress ever is getting more hip to today's technology... FINANCIAL TIMES political editor George Parker on Gordon Brown's hot-mic 'bigot' comment: 'That was a disaster'
- The 39 kinds of frustrated fliers. http://bit.ly/dcWO0x
- Sandra Bullock is divorcing her Nazi-fetish husband and has adopted a child. http://huff.to/cgtWpR
- The Daily Beast lists the most corrupt professions. http://bit.ly/9OsQST
- A woman who is eight months pregnant chased down her mugger. http://huff.to/cH7yy4
- Michael Lohan said Perez Hilton is likely to gets AIDS because he is a "sausage jockey." We suggest he STD-sweep his own household first. http://huff.to/diGuIM
- Barack Obama makes Ivanka Trump "fearful" for her children. http://bit.ly/bWzuuF
- Cute boys with cats. http://bit.ly/cavYRt
- Dancing-down-the-aisle-to-Chris-Brown for the World of Warcraft set. A video game developer created a video game to propose to his girlfriend. http://bit.ly/9kxkI6
- A woman whose face was shot off has been given a shiny new prosthetic one. http://bit.ly/9oXQPT
@ daveweigel: Crist will die for your sins so that Meek can inherit the earth. #sacrilicious http://bit.ly/dcfA3O

@pinkygonzales: I put my pants on just like the rest of you - one leg at a time. Except, once my pants are on, I win Adjunct Professor of the Year Awards. http://bit.ly/9c5u8x
@dciever: Y'all, I just got the press release that won the afternoon: "THE DAYS OF BORING GARAGE DOORS ARE OVER." At last! http://bit.ly/9LpDkE
@mjneibauer: The tree down on Columbia Road fell on Fenty spokesman Sean Madigan's Mazda CX-7. All Ok, but windows are smashed. http://bit.ly/aOrbje
Anthony Weiner talked immigration with Dylan Ratigan. Michael Steele is in the Situation Room. Tim Kaine follows up his luncheon strategy session with an appearance on John King, USA. Sherrod Brown weighs in on financial reform on Hardball. Raul Grijalva and Brian Bilbray debate Arizona's immigration law and George Miller offers his midterm insights to Ed Schultz. Xavier Becerra is on Olbermann. Tim Kaine talks some more, this time to Rachel Maddow. Paul Ryan is on On the Record.
Sam Stein and Judd Gregg will be on Morning Joe. Mark Warner and Richard Shelby appear on Fox and Friends.
Know of a fundraiser, fly-in or an event with free booze? Send us a tip at eliot@huffingtonpost.com or ryan@huffingtonpost.com.
BILL CLINTON, BONO HONORED - A crush of foreign policy dignitaries descend on the Ritz Carlton this evening for the Atlantic Council's annual awards dinner. This year the IR think tank recognizes Bill Clinton for his leadership in such seminal events as the Dayton Accords and the Northern Ireland peace process and Bono for staying famous despite not having a decent record since "Achtung Baby." The two will share the stage with, among others, General James Jones, John McCain, Chuck Hagel and Admiral Mike Mullen.
4:00 pm - 7:00 pm: ***LASER SHOW ALERT *** The Science-Engineering-Technology Working Group is displaying the latest in laser technology in Rayburn. BYO-Rush [Rayburn Foyer].
5:30 pm - 8:30 pm: Netroots Nation--the descendant of YearlyKos--hosts a grassroots fundraiser at Mott House. Kirsten Gillibrand (D-N.Y.), Raul Grijalva (D-Ariz.), Earl Blumenauer (D-Ore.), Jeff Merkley (D-Ore.) and Brad Miller (D-N.C.) will attend [Mott House, 122 Maryland Ave. NE]. http://bit.ly/csQNkp $35 at the supporter level.
5:30 pm - 7:30 pm: The Transport Workers Union of America and the AFL-CIO host a reception for Congresspeople and staffers [Canon Caucus Room].
6:00 pm - 8:00 pm: Young Nonprofit Professionals Network (YNPNdc) hosts its monthly networking event at JoJo on U St. Rub shoulders with other aspiring do-gooders as you discuss your favorite spot to buy pashminas, the school-to-prison pipeline and how many times you've watched the Wire [JoJo, 1518 U Street NW].
6:00 pm - 9:00 pm: The New Leaders Council honors former White House Green Jobs Advisor and current CAP Senior Fellow Van Jones. $45 at the door. Open bar. [K & L Gates, 1601 K Street NW].
6:30 pm - 8:30 pm: As part of Maryland VegWeek Dr. Michael Greger, director of Public Health and Animal Agriculture at The Humane Society of the United States, will give a free nutrition class. Free food as well. Head on up to Little Berkley (Takoma) for the event [Seekers Church, 276 Carroll St NW].
9:00 pm: Velvet Lounge hosts FUZZ which features a procession of DJs spinning "vintage world psychedelia. Your guess is as good as ours [Velvet Lounge, 915 U Street NW].
Got something to add? Send tips/quotes/stories/photos/events/fundraisers/job movement/juicy miscellanea to Eliot Nelson (eliot@huffingtonpost.com), Ryan Grim (ryan@huffingtonpost.com) or Nico Pitney (nico@huffingtonpost.com). Follow us on Twitter @HuffPostHill (twitter.com/HuffPostHill). Sign up here: http://huff.to/an2k2e
REAL LIFE. REAL NEWS. REAL VOICES.
Help us tell more of the stories that matter from voices that too often remain unheard.