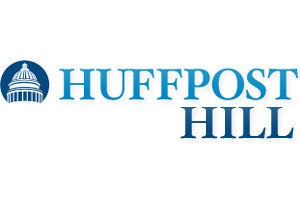 With campaign season underway, pols of all stripes are ratcheting up the posturing, self-promotion and equivocation...oh lord the equivocation. Zach Wamp says he doesn't want to secede from the union, despite implying last week that some states may have reason to do so. On the 20th anniversary of the Americans with Disabilities Act, Jeb Bush is appearing alongside Rand Paul at a campaign function, despite Paul's opposition to the act and it being a cornerstone of George H. W. Bush's presidency. And Brian Bilbray's office is engaging in some damage control after we reported on his cigar association's nefarious activities. We also have reaction to the Afghanistan documents, although Robert Gibbs suggests our mentioning the leak may endanger us all. This is HUFFPOST HILL for Monday, July 26th, 2010:
MOMENTUM FOR FILIBUSTER REFORM - HuffPost Hill spoke with Senate candidates Jack Conway, Elaine Marshall, Paul Hodes and Roxanne Conlin at Netroots Nation, along with a bunch of sitting senators and the executive director of the DSCC, and they all say that there is real grassroots fury at the filibuster and broad support for reforming it. The supermajority requirement in the Senate has become such an obstacle to reform that it infiltrates policy discussions at every step. Last week at the political conference, Sen. Ben Cardin (D-Md.) gathered environmental writers to discuss energy legislation; the first few questions were related to energy, the rest of the conversation was dominated by the filibuster. Sen. Tom Udall (D-N.M.) said that the discussion has radically changed in the Senate. "The tone has changed. It used to be, when I first got here, people would say, 'Why are we doing this this way? This doesn't make any sense. And they would be referring to the procedure and the rules. And the saying always was, 'Oh, we're stuck with these rules. You can't change them. You need 67 votes. It's part of the filibuster. You just can't change it.' And people don't say that anymore," said Udall. Chuck Schumer's Rules Committee meets Wednesday morning to talk rules reform and will hear from Sen. Michael Bennet (D-Colo.) and Frank Lautenberg (D-N.J.). http://huff.to/aRcYHP
DISCLOSE ACT SHOWDOWN TOMORROW - Speaking of the filibuster, it's poised to strike again tomorrow. It's not looking good for the Democratic campaign finance reform bill on the eve of a Senate vote, without a single Republican on expected to support it. "We are working very hard on getting a Republican and there are a number of possibilities," Chuck Schumer said today. "You never know till you call a vote. This is a tough vote. There is a lot of pressure... I believe there are a lot of members who believe this is the right thing to do."
The Financial Services Roundtable today announced to Hill staffers that it was launching "Fast Facts." "My name is Abby McCloskey," writes Abby Mcloskey. "I am the new (and first) Director of Research at the Financial Services Roundtable. From time to time, I will be sending you important facts about the financial services industry and our role in financing the economy. I promise that "Fast Facts" will be data-based and a quick read." McCloskey's first "fast fact" begins: "MYTH: TARP was a "bank bailout" that cost American taxpayers $700 billion." HuffPost Hill Fact: It cost a hell of a lot more than that, if you factor in Fed money, which any honest assessment would. Either way, we're REALLY looking forward to these "fast facts." CC us, please, Abby. The whole thing: http://bit.ly/9gZQZV
GOVERNMENT RESPONDS TO WIKILEAKS RELEASE OF CLASSIFIED DOCUMENTS - The exercising of the first amendment, according to a whole bunch of government officials, will apparently harm people defending the first amendment. What a country: "Col. Dave Lapan, a Defense Department spokesman, said the military would probably need 'days, if not weeks' to review all the documents and determine 'the potential damage to the lives of our service members and coalition partners.'" http://huff.to/9RZnpA
Gibbs: "You have the potential for names and for operations and for programs to be out there in the public domain, that it, besides being against the law, has the potential to be very harmful to those that are in our military, hose that are cooperating with our military, and those that are working to keep us safe."
Kit Bond, ranking Republican on the Senate Intelligence Committee: "Somebody ought to be wearing an orange jumpsuit."
Salon's Justin Elliott highlights a particularly gruesome episode: "In September 2006, in a remote area northeast of Kandahar, troops found a decapitated body on the side of the road, with the knife 'presumed to be used to decapitate him ... still there,' along with a letter. 'The letter states that he was a contractor working for the US at Nawa and that he was murdered because he was helping the US,' the log says. The log ends with 'nothing further to report.'" http://bit.ly/cHJKI5
Meanwhile, the Afghan army we're relying on to take over is a bunch of drug-addled, corrupt incompetents, says Al Jazeera. http://bit.ly/cyB4vy
Robert Gibbs: "I would say Elizabeth Warren is a terrific candidate. I don't think any criticism in any way by anybody would disqualify her. I think she's very confirmable for this job," said the White House press secretary about the Harvard professor whose name has been floated to run the Consumer Financial Protection Bureau that she devised. http://huff.to/9DKVJG
In other Elizabeth Warren news, Tom Udall sent a letter to the White House calling for her appointment.
TOMORROW IN FT... MORT ZUCKERMAN KEEPS HAMMERING OBAMA Tuesday's Financial Times will feature an op-ed by Mort Zuckerman titled "Obama Needs To Stop Baiting Business." He argues, "The growing tension between the Obama administration and business is a cause for national concern. The president has lost the confidence of employers, whose worries over taxes and the increased costs of new regulation are holding back investment and growth. The government must appreciate that confidence is an imperative if business is to invest, take risks and put the millions of unemployed back to productive work." Question: Who will Mort be backing in 2012?
CIGAR ASSOCIATION CAUSING PROBLEMS FOR BILBRAY - Local San Diego media have been having a good time with Brian Bilbray's cigar association, which HuffPost Hill reported was run and funded by lobbyists. The Union-Tribune referred to a "cloud of controversy" and noted the club is "under fire." His Democratic challenger said he was "blowing smoke" by defending the organization as a place for staffers and members to discuss trade issues. And there were lots of Freudian variations, such as: "Sometimes a Cigar is Just a Convenient Way to Do Some Political Schmoozing, " and "My That's A Big Cigar You Have, Congressman." There's been some substantive movement, too: "Bilbray staffers said the congressman told the group to rid its leadership of lobbyists," reported the local NBC affiliate. The Union-Tribune, meanwhile, reported that Cigar "Association staffers say their 'officers' are all House staffers, as required, and that the lobbyists on the board are mere figureheads not involved in running the group." That's a flat-out fiction: At least one of the three lobbyists, Thomas Kim, took the lead in sending out the invitation to the group's one-year anniversary." One GOP flack, meanwhile, sent in this advice for Bilbray: "I think Bilbray's crazy for not just saying he didn't know what was being done and when he found out he withdrew his support from it. One letter to house admin saying that and this thing would've been a one day story." Bilbray, of course, is sitting in Duke Cunningham's seat.
GENTLEMEN, START YOUR PORKING: CONGRESS TO TAKE UP APPROPRIATION BILLS - From CQ: "The House will vote this week on the fiscal 2011 Military Construction-VA and Transportation-HUD bills, while appropriators in both chambers continue to move spending measures at the committee and subcommittee levels. As of Monday, House appropriators have moved 10 spending bills through subcommittee, but just two through full committee. In past years, the House had completed action on all of its spending bills by the August break. But growing concerns in both parties this election year about the debt and government spending have made it increasingly difficult to move appropriations bills and measures related to the budget." http://bit.ly/avor6j
Video of the day: Rep. Jim Langevin (D-RI), who is quadriplegic, became the first member of Congress in a wheelchair to preside over the House of Representatives today on the 20th anniversary of the Americans with Disabilities Act. http://bit.ly/b44Cq3
The White House tech gurus proudly announce: "We just started publishing the POTUS and VPOTUS public schedules: http://bit.ly/bzepwk Add them to Google Calendar or Outlook for an easier way to keep an eye on what they're up to each day."
HUFFPOST HILL ENDORSEMENT: ADAM LEWANDOWSKI FOR KINGSBURY GENERAL IMPROVEMENT DISTRICT BOARD OF DIRECTORS IN STATELINE, NEVADA - While ESPN rejected our request to air this announcement live and the Boys and Girls club of Greenwich wanted nothing to do with us, we are proud to throw our weight behind Adam Lewandowski, one of ten candidates for three seats on the Kingsbury General Improvement District Board of Directors. "My campaign strategy has relied pretty heavily on the Alvin Greene effect up to this point ($0 spent on advertising, "informal" campaign rallies in my living room, and hoping they list candidates in alphabetical order by first name so people are inclined to pick me because I'm the first one on the list). While this strategy may be effective, I believe the Huffpost Hill endorsement would give me the bump I need in this important election," he writes in. Lewandowski says he hopes to "be a strong and fair voice on the issue of water metering, to ensure that programs to promote water conservation are put in place without sudden and drastic impacts to ratepayers. I will actively seek funding for market-based incentives (such as rebates for low water use landscaping) to promote water conservation." Adam, a self-described "progressive independent," cites his "background in budget management, environmental planning and engineering" as evidence of his municipal prowess. He adds that he will "strive to maintain the District's high level of service without increasing costs to residents." HuffPost Hill's pinko sympathies are chafed by Lewandowski's market-based proposals, but hell, he's gotta be good enough for at least one of them seats. Questions about Adam's plans for Stateline can be e-mailed to the candidate at adamlewandowski@hotmail.com. Wait. Hotmail? Rethinking that endorsement...
TOMORROW'S PAPERS TODAY - The Hill: Alexander Bolton on how President Obama and Democratic leaders have turned their attention to the Disclose Act, which is expected to come up for a vote Tuesday in the Senate. The bill is not considered likely to pass but it's an important gesture to the liberal base that has lost enthusiasm over the past 20 months because of compromises on healthcare and Wall Street reform and the stalled military mission in Afghanistan. Washington Post: Richard Cohen on how Wikileaks has provided documentation of what we already knew -- that the war in Afghanistan is not going well. Roll Call: Jennifer Bendery reports that the Obama administration is facing new headaches over its war policy with the unauthorized release of tens of thousands of military records outlining a dire picture in Afghanistan. But liberal Democrats are hoping the leaks will fuel new momentum in their push to block the war supplemental when it comes to a vote this week.
JEB BUSH CELEBRATES DISABILITY ACT ANNIVERSARY WITH RAND PAUL, WHO OPPOSES IT - Today is the 20th anniversary of the Americans With Disabilities Act (ADA), signed into law by former President George H. W. Bush. Today, Bush's son, former Florida Governor Jeb Bush, will attend a fundraiser for Kentucky Senate candidate and (we're guessing) owner of 50,000 buffalo head nickels. What makes the pairing so interesting is that Paul opposes the ADA. "I think if you have a two-story office and you hire someone who's handicapped, it might be reasonable to let him have an office on the first floor rather than the government saying you have to have a $100,000 elevator. And I think when you get to solutions like that, the more local the better, and the more common sense the decisions are, rather than having a federal government make those decisions," he said earlier this year. Sam Stein: http://huff.to/aQFhw
This Wednesday, the Brookings Institution will host a discussion with outgoing OMB director and straight up sexy, sexy man Peter Orszag. If you're interested in hearing the gentle purring of America's foremost budget wonk, the event will commence at 10:30 [1775 Massachusetts Ave. NW].
Tomorrow, a group of lawmakers and organization will hold an event promoting the Local Jobs for America Act. Among the groups on hand will be the National League of Cities, the US Conference of Mayors and the National Association of Counties [Rayburn 2257].
Don't be bashful: Send tips/stories/photos/events/fundraisers/job movement/juicy miscellanea to huffposthill@huffingtonpost.com. Follow us on Twitter - @HuffPostHill
DAILY DELANEY DOWNER - From Arthur: "Congress is all set to throw tens of thousands of jobs in the trash as the TANF Emergency Fund expires and subsidized employment programs in several states shut their doors on September 30. The Senate first said nay to reauthorizing this jobs program back in March, before deficit reduction became as cooooool as it is now. The Center on Budget and Policy Priorities says that as a result, the unemployment rate in some states will go up." Story from Arthur Delaney tomorrow morning.
BREAKING: Arthur Delaney gives himself a haircut. It looks great. Developing...
Officials from Google, Facebook, AT&T and Apple will be on the Capitol Hill hot seat Tuesday at a Senate Commerce Committee hearing on online privacy. Bennett Roth in Roll Call: http://bit.ly/dexCkH
ZACH WAMP TACKS LEFT, SAYS HE DOESN'T WANT TENNESSEE TO SECEDE - Last week Tennessee Rep. Zach Wamp suggested that if Congress continues to defy the public by passing President Obama's agenda, some states might have to secede from the union. Some weaklings on the left, made queasy by the prospect of our country being engulfed in a cataclysmic internal conflict, pitting brother versus brother, took issue with this suggestion. This weekend, Wamp clarified his position. "Of course we will not secede from the union," he told reporters. CNN: "Wamp's primary opponents, Lt. Gov. Ron Ramsey and Knoxville Mayor Bill Haslam, both have said they don't support secession." Good! http://bit.ly/btnjOg
PAWLENTY: 2012 GOP NOMINEE WILL BE SOMEONE WITH PERSONALITY... LIKE ME! - At a Christian Science Monitor breakfast this morning, the Minnesota governor told the crowd that the Republican presidential primary will be more about personality than politics. "There will be general agreement as to the content of the message," he said, "but the real question is going to be ... who is best situated to open the door to people who are not yet Republicans to say we understand what you are going through and we can make a connection with you in ways that have some credibility." You'll never guess who he suggested might fit that mold: http://bit.ly/aoYj2n
A new survey finds Mitt Romney is the early favorite in the primary battlegrounds of Florida and Nevada. PPP: "Romney won the Nevada caucuses in his 2008 bid and he would again if the vote was being held today. 34% of Nevada Republican voters say they prefer Romney to 28% for Newt Gingrich. Sarah Palin at 16%, Mike Huckabee at 11%, and Ron Paul at 7% poll much further back. Romney came up just short in Florida last time, but for now Republicans in the state prefer him to the other leading potential 2012 candidates. Romney gets 31% with Palin and Gingrich tied for second at 23% and Huckabee and Paul further back at 15% and 6% respectively." http://bit.ly/bmS8Gw
Drug Policy Group Shut Out Of Government Drug Policy Convention - After accepting registration payment from Law Enforcement Against Prohibition (LEAP), the Substance Abuse and Mental Health Services Administration initially told the police group that it was canceling its booth at the National Conference on Women, Addiction and Recovery because of overbooking and space concerns. However, says the group's spokesman Tom Angell, Sharon Amatetti of SAMHSA's Center for Substance Abuse Treatment later informed LEAP that, in a decision rising all the way to SAMHSA Administrator Pamela Hyde's office, the group was actually being disinvited for its viewpoint. SAMHSA didn't return HuffPost Hill's phone call. Because of its viewpoint?
The American Bankers Association sent a letter to financial services staffers today opposing H.R. 4790, the Shareholder Protection Act, and, shockinly, did not use the phrase "unintended consequences."
POLITICAL DICTIONARY WORD OF THE DAY - Hopper: Legislators introduce bills by placing them in the bill hopper attached to the side of the clerk's desk. The term derives from a funnel-shaped storage bin filled from the top and emptied from the bottom, which is often used to house grain or coal. "After his colleagues left the chamber, Russ Feingold slipped his bill, the 'Will You Go Out With Me Maria Cantwell Y/N Act,' into the hopper." http://bit.ly/cWrGrQ
VIDEO PROVES ANDREW BREITBART HAS COCKTAILS WITH TERRORISTS - After USAD employee Shirley Sherrod was fired due to Andrew Breitbart's suspiciously edited video of her NAACP speech, MoveOn.org struck back this weekend. The liberal group unveiled a new video that remixes a February speech by the conservative media mogul, making it seem as if he says he "hearts" terrorists. A barrel full of LOLs: http://bit.ly/c1hRxT
TOM TANCREDO ENTERS COLORADO GUBERNATORIAL RACE, HUFFPOST HILL TO WRITE ITSELF FOR NEXT FEW MONTHS - The former Republican congressman and darling of the let's-not-get-ahead-of-ourselves-with-women's-suffrage wing of the Republican party says he could enter the race as early as today. "The front-runner Republican candidate for governor, Scott McInnis, has already been wounded by admissions in recent weeks that sections of a water study report that had his name on it several years ago, for which Mr. McInnis was paid $300,000, contained plagiarized material. He blamed a researcher, but apologized and said he should have been more diligent in checking." NYT: http://nyti.ms/a8jwmc
A new ad from Americans for Job Security attacking Colorado Republican Senate candidate Jane Norton appears to either darken the president's face or -- though it would seem impossible -- lighten Michael Bennet's countenance. http://bit.ly/9RZ2Pw
California voters don't much care about Carly Fiorina or Barbara Boxer's hair. A little over a month has passed since Senate candidate and understudy for the TV show "V" Carley Fiorina's open-mic gaff criticizing her Democratic opponent's hair came to light. According to Public Policy Polling, 67% of California voters don't have a preference on way or another. Still, more voters prefer Boxer's hair over Fiorina with 19% choosing their current Senator and 14% her Republican challenger. We report, you decide. http://bit.ly/aoEOA2
ALVIN GREENE (D - The Coen Brothers' Imagination) RECEIVES MOST MEDIA ATTENTION AMONG 2010 CONTENDERS, STUDY, HUFFPOST HILL SUBSCRIBERS FIND - Yahoo's Michael Calderone: "The South Carolina Democrat has been the lead newsmaker in 2010 coverage since coming out of nowhere to win the June 8 Senate primary. Pew Research Center's Project for Excellence in Journalism crunched the numbers and provided The Upshot with its internal analysis of media coverage across 52 major news outlets, from South Carolina's primary day through July 18. South Carolina Republican gubernatorial contender Nikki Haley came in second place, according to the nonpartisan organization. Other candidates near the top: California's Carly Fiorina and Meg Whitman, Arkansas' Blanche Lincoln and Nevada's Sharron Angle." http://yhoo.it/dln9DE
Local beat: Spike Mendelsohn's We The Pizza is officially open. The former Top Cheftestant and owner of Good Stuff Eatery and chef Michael Colletti debut their new eatery today. Described as serving "Homemade gelato, Italian sodas, subs, and pizza-by-the-slice options like roasted potato and pancetta and spinach and artichoke" [305 Pennsylvania Ave].
JEREMY THE INTERN'S WEATHER REPORT - After seeing temperatures as high as 106 degrees, it will stay much cooler Tonight. Expect the mercury to top out in the high-80s, with more comfortable 70s overnight. Tomorrow: Expect more of the same, as the Eastern coast of the country is under a beautiful high-pressure system. It could hit the low-90s, but humidity should be a minor annoyance. Thanks, JB
Trivia time!: The lowest air pressure ever recorded in the Western Hemisphere was associated with which storm? As always, winners will get a HuffPost Hill shout out, which is worth its weight in gold. A real head scratcher, JB!
- Because someone had to: A spoof of "California Gurls" featuring some gloriously pot-bellied dudes. Behold, "Pennsylvania Dudes." http://bit.ly/a8xixD
- Oh yeah, and here's "Staten Island Girls." http://bit.ly/bdlY8M
- A very enthusiastic overview of Super Mario Bros 2. http://bit.ly/bcdyok
- The Jane Austen fight club. http://bit.ly/cpjaa3
- Attention all you single gents, this is NOT the way to get a girlfriend. http://bit.ly/9HNogn
- The ongoing Whale vs. Yacht wars continue. No armistice in sight. http://bit.ly/bcdyok
- The Pat Boone of hip hop...only whiter. http://bit.ly/ddnoco
@pourmecoffee: Rep. Wamp: TN will not break-up with US, loves US, wants to make out with US right now.
@stranahan: BROKEN NEWS : Hit squads, war crimes, unspeakable acts...Wikileaks releases thousands of pages of Mel Gibson phone messages
@ConanOBrien: An LSU professor has invented a remarkable cheap & effective homemade device that soaks up oil. It's called "Conan's face in high school".
TONIGHT: Chris Matthews spoke with Chellie Pingree, Paul Ryan and Joseph Crowley. On Schultz, Raul Grijalva and Dennis Kucinich discuss the House's relationship with the Senate and the Wikileaks controversy, respectively. TOMORROW: Ed Rendell and Chris Van Hollen stop by Morning Joe. Margaret Brennan reports live from the Gulf on Bloomberg.
7:00 pm: Chromeo take their brand of hip-hop/electro-funk to 9:30 Club. Trust us, these shows are fun [9:30 Club 815 V Street NW].
8:00 pm: Al Jazeera presents "Dying Inside- Elderly In Prison." A real romp, we hear [Busboys and Poets, 2021 14th Street NW].
8:30 pm - 10:30 pm: This week's installment of Screen on the Green features "12 Angry Men" [700 Independence Avenue SW].
5:00 pm: "Gasland" a documentary which examines the U.S. natural gas industry, is screened for staffers [B-339 Rayburn].
6:00 pm: The incredible Seu Jorge performs at 9:30 Club. He is joined by Almaz [9:30 Club, 815 V Street NW].
8:00 am: With a (pared-down) energy debate expected in the Senate this week, it's good to see the Democratic leadership getting it's priorities straight. Xavier Becerra (D-Calif.) hosts an "Energy Industry Breakfast." AGA PAC, Edison International PAC, Sempra Energy Employees PAC, PG&E Energy PAC, Calpine PAC and Democratic power-player Brian Wolff are hosting [American Gas Association, 400 N Capitol St NW].
8:00 am: Carol Shea-Porter (D-N.H.), forgetting her parents' rule about excluding people, hosts a "Labor Only Breakfast." Debbie Wasserman Schutlz (D-Fla.) [Tortilla Coast, 400 First Street SE].
5:30 pm: The ever quotable Rand Paul (R-Ky.) is in town and attends a campaign function. Mitch McConnell (R-Ky) is scheduled to attend [The Monocle Restaurant, 107 D Street NE].
5:30 pm: When he's not accusing liberals of infiltrating health care protests, Louie Gohmert (R-Texas) braises things. The Texas lawmaker hosts "Louie's Famous Ribs" [Strategic Healthcare Townhouse, 230 Second Street SE].
6:00 pm - 8:00 pm: Current favorite in the Arkansas Senate race John Boozman (R-Ark.) hosts a "Young Professionals Reception" [Venable Law Offices Rooftop, 575 7th Street NW].
6:00 pm: You have to admire some lawmakers for the brazen way they name their fundraisers. Wally Herger (R-Calif.) attends his "15th [!] Annual Insurance and Financial Services Dinner." MetLife PAC is among the hosts [Ruth's Chris Steak House, 724 9th Street NW].
6:30 pm - 8:30 pm: Facing her first serious primary challenge since who-knows-when, Carolyn Maloney (D-N.Y.) passes the hat with increased vigor [The Home of Carolyn Maloney, 206 D Street SE].
7:00 pm - 8:30 pm: The DCCC hosts a "99 Days until Election Day" reception featuring unspecified "House Chairmen" [Jones Day, 51 Louisiana Ave, NW].
7:00 pm: John Conyers's (D-Mich.), whose reeelction is much more assured than the Nationals' postseason cheances, hosts a campaign event in Nats Town [Nationals Park, 1500 South Capitol Street SE].
Got something to add? Send tips/quotes/stories/photos/events/fundraisers/job movement/juicy miscellanea to Eliot Nelson (eliot@huffingtonpost.com), Ryan Grim (ryan@huffingtonpost.com) or Nico Pitney (nico@huffingtonpost.com). Follow us on Twitter @HuffPostHill (twitter.com/HuffPostHill). Sign up here: http://huff.to/an2k2e
Popular in the Community