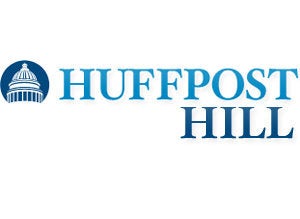 Democrats everywhere surveyed the legislative landscape and -- once they roused themselves from the piles of empty pinot noir and microbrew bottles they passed out on -- shuddered. Republicans will ask the White House not to burn documents so they can better investigate just how much President Obama is undermining Western Civilization. Michele Bachmann might get to weigh in at most post-vote press conferences. And it's pretty clear the incoming GOP freshman class thinks the "Gaia hypothesis" refers to the Kenyan village where the president was born. This is HUFFPOST HILL for Wednesday, November 3rd, 2010:
Outgoing House Speaker Nancy Pelosi will appear on "World News" with Diane Sawyer tonight. Additional clips will be aired on "Nightline" and "Good Morning America."
FED LAUNCHES STIMULUS - The fate of the economy and the president now rests in the soft hands of one Ben Bernanke. Congress will be little more than an awfully entertaining sideshow the next two years, not a place where policy is made. The Fed announced today it'd buy $100 billion worth of government debt, which should drive down interest rates and give the economy a little boost. It could also weaken the dollar by a decent amount, which'll make American exports cheaper abroad and stimulate manufacturing. It's not much, but it's a start, and this Fed statement bodes well, in place of a statement last month worried about deflation: "Consistent with its statutory mandate, the Committee seeks to foster maximum employment and price stability. Currently, the unemployment rate is elevated, and measures of underlying inflation are somewhat low, relative to levels that the Committee judges to be consistent, over the longer run, with its dual mandate. Although the Committee anticipates a gradual return to higher levels of resource utilization in a context of price stability, progress toward its objectives has been disappointingly slow."
So far, though, the Fed has mostly just made it rain money on corporate America: Shahien Nasiripour: http://huff.to/cLbEAc
OBAMA STRIKES CONCILIATORY TONE IN POST-ELECTION PRESS CONFERENCE - The president and newest inductee into the Clean Plate Club absolutely devoured his humble pie today. "No one party will be able to dictate where we go from here. We must find common ground in order to make progress on some uncommonly difficult challenges," Obama said. "I do believe there is hope for civility. I do believe there is hope for progress and that's because I believe in the resiliency of a nation that has bounced back from much worse than what it is going through right now."
OBAMA: EXTEND UNEMPLOYMENT - President Obama said Wednesday that Congress should reauthorize extended unemployment insurance for the long-term jobless.
"I think it makes sense for us to extend unemployment insurance because there's still a lot of folks out there hurting," Obama said during a press conference following a Democratic wipeout in the midterm elections on Tuesday. That's a much more aggressive approach than the White House took as the Senate's deficit dithering stranded 2.5 million long-term unemployed this summer. http://huff.to/diecMD
Tomorrow in Roll Call: Dem House leadership race on hold, Hoyer will run if Pelosi retires: "The House Democratic leadership scramble -- if there is to be one -- is on hold for now, writes Roll Call's Kathleen Hunter. Defeated Democrats spent Wednesday coming to terms with losing more than 60 seats and waiting for word from Speaker Nancy Pelosi about whether she wants to be minority leader. The California Democrat wasn't tipping her hand, and leadership jockeying was virtually nonexistent. Majority Leader Steny Hoyer of Maryland was careful to say Wednesday that he would only run for minority leader if Pelosi does not. 'If the Speaker doesn't run, yes,' he said, when questioned in a Capitol hallway about his intentions."
MIKE PENCE ANNOUNCES INDIANA GUBERNATORIAL BID - Never mind about that Senate candidacy you passed up, Mike. The Indiana governor's mansion is a much folksier midwife to the presidency. Just hours after resigning as the House GOP conference chair, the Indiana rep. has allegedly decided on entering the race to replace Mitch Daniels. WANE-TV, really not missing any opportunities to get its name into the block quote as many times as possible: "NewsChannel 15 political analyst and Republican Allen County Recorder John McGauley says Congressman Mike Pence will run for Indiana governor in 2012. McGauley said that information came straight from people who work for Pence. 'He's running for governor. He's laying the groundwork with all these bus tours that he's doing; supporting legislative candidates [in Indiana]. And he's even out there right now recruiting county coordinators for a governor's race,' said McGauley. When NewsChannel 15 double-checked to make sure McGauley was getting his information from Pence staffers, McGauley said, 'Absolutely.'" http://bit.ly/9yQdoy

ALASKA WRITE-IN VOTE COUNT BEGINS NEXT WEDNESDAY - AP: "The overseer of Alaska elections says officials will begin counting write-in ballots in the Senate race next Wednesday in Juneau. Lt. Gov. Craig Campbell tells The Associated Press the intent is to give citizens and candidates a clearer sense of who the write-in vote getters are. Sen. Lisa Murkowski waged a write-in campaign in a bid to keep her job after losing the GOP primary to Joe Miller. She is among 160 qualified write-in candidates." http://fxn.ws/boJGxd
PARANOID SELF-LOATHING GOP LOBBYIST THINKS CHRIS MATTHEWS IS LISTENING TO HIM - Our favorite Paranoid Self-Loathing GOP Lobbyist, still awake after a 48 hour toenail-picking binge, said he was "flattered" that Chris Matthews mentioned a little sodium pentathol would get a more truthful speech out of Rand Paul. PSLGOPL, readers recall, said he was excited to watch MSNBC report the Democratic bloodbath on Election Day, since it's "like the producers inject them all with sodium penthol [sic] and by 2 a.m., their idiocy is out there for the world to see." Seeing as how the liberal establishment is already monitoring PSLGOPL through his bathroom mirror and wall sockets, he can just thank Chris himself.
DAILY DELANEY DOWNER - Treasury Secretary Tim Geithner met Wednesday with homeowner advocates and people who have struggled to get mortgage modifications from banks participating in the administration's anti-foreclosure program. The groups said Geithner was sympathetic but said essentially that his hands were tied with regard to making the Home Affordable Modification Program more effective. "We think he's actually very sympathetic to working Americans," said Tim Lilienthal of the PICO National Network, "but the challenge is how to you translate that into action."
The Times' Michiko Kakutani on "Decision Points": 'A dogged work of reminiscence by an author not naturally given to introspection, 'Decision Points' lacks the emotional precision and evocative power of his wife Laura's book, 'Spoken From the Heart,' published earlier this year, though it's a considerably more substantial effort than Mr. Bush's perfunctory 1999 campaign memoir, 'A Charge to Keep.'" http://nyti.ms/9e1SIa
Don't be bashful: Send tips/stories/photos/events/fundraisers/job movement/juicy miscellanea to huffposthill@huffingtonpost.com. Follow us on Twitter - @HuffPostHill
MEET THE INCOMING GOP FRESHMAN CLASS - The hazing will be great! Boehner and Cantor will make them carry their bags, wear funny costumes, wake up at all hours of the night...and de-fund the Department of Education. Oh. ThinkProgress: "50% deny the existence of manmade climate change. 86% are opposed to any climate change legislation that increases government revenue. 39% have already declared their intention to end the 14th Amendment's guarantee of birthright citizenship. 32% want to reduce legal immigration. 91% have sworn to never allow an income tax increase on any individual or business - regardless of deficits or war. 79% have pledged to permanently repeal the estate tax. 48% are pushing for a balanced budget amendment." http://bit.ly/bCVEX4
Tim Karr at Free Press: "Only 47% of the members of the Democratic 'Blue Dog Coalition' won re-election. 96% of the members of the 'Progressive Caucus' won re-election."
NRCC Executive Director Guy Harrison already naming 10 2012 targets in a conference call with reporters: Dan Boren (Okla.), Mike Ross (Ark.), Jim Matheson (Utah), Nick Rahall (W.Va.), Jason Altmire (Pa.), Mike McIntyre (N.C.), Heath Shuler (N.C.), Tim Holden (Pa.), Mark Critz (Pa.) and Collin Peterson (Minn.). CQ: http://bit.ly/9Gr5ng
PENCE STEPS DOWN FROM LEADERSHIP, SPARKING RACE FOR MAJORITY WHIP - "After two consecutive losses for our party, the Republican Leader asked me to help lead House Republicans back to the majority, and I felt it was my duty to do so," Pence wrote in a letter to his GOP colleagues, presumably while choosing his campaign song. "Now that we have restored a Republican majority to the House of Representatives and I have fulfilled my commitment to the Republican Conference, my family and I have begun to look to the future."
There haven't been this many Republican dudes running for whip since the Voyeur Club scandal. John Bresnahan and Jake Sherman in Politico: "Fresh off Tuesday's GOP victory, Rep. Kevin McCarthy (Calif.) has begun rounding up support to become House majority whip, according to GOP insiders. McCarthy started calling fellow Republicans Wednesday morning, seeking their backing as he makes his bid for the number three post in the House Republican leadership, said the sources. Another potential whip candidate is Rep. Pete Sessions (R-Texas), who just completed a historic run as chairman of the National Republican Congressional Committee. But Sessions had no comment on whether he'd run for whip or stay on as NRCC chairman." http://politi.co/a6kGA8
MICHELE BACHMANN ANNOUNCES RUN FOR GOP CONFERENCE CHAIR - If there was ever someone in need of a hideaway office, this is it. "Big Government reported Wednesday that Bachmann is taking advantage of the power vacuum created by Rep. Mike Pence (R-Ind.), who earlier stepped down as Conference Chair, leaving an opening at the current 3rd most powerful spot set to be downgraded after a GOP member is named Speaker of the House. Earlier this week, with the Republicans pick up of the House looking imminent , reports swirled about the popular conservative legislator probing a potential promotion in the aftermath of the elections. Though some were skeptical about her odds of making the move, particularly because of her 'stingy' contributions to fellow House campaigns, those earlier reports now appear to have come to fruition." http://huff.to/d5YTJ6
@SteveKingIA Bachmann is running forGOP Conference Chair. I'm 100% on board. She's the right voice for the new conservative majority
@jordanfabian: Rep. Jason Chaffetz endorses Jeb Hensarling over Michele Bachmann for GOPconference chairman....@jordanfabian: Chaffetz was reportedly interested in seeking the job.
Eric Cantor, surprising no one, offered himself up as the next House Majority leader in a letter to colleagues. The language was more or less the same as Pence's announcement: Lots of talk about "crossroads," swamp draining and saving our grandchildren from certain death by alligators. NYT: http://nyti.ms/9d4w2h
Public Campaign: "The six members of Congress now vying for Republican leadership in the House--Reps. John Boehner (R-Ohio), Eric Cantor (R-Va.), Kevin McCarthy (R-Ohio), Jeb Hensarling (R-Texas), Michele Bachmann (R-Minn.), and Tom Price (R-Ga.)--represent roughly $38 million in campaign contributions in the 2010 cycle alone, according to Public Campaign analysis of data from the Center for Responsive Politics. Some of the biggest industries giving to these members in the 2010 cycle include insurance ($1,551,374), securities ($1,378,833), commercial banks ($570,600), and lobbyists ($496,362). This data includes fundraising for their candidate committees and leadership political action committees (PACs) through the first three cycles of 2010."
BOEHNER: HEALTH CARE OVERHAUL SHOULD BE ROLLED BACK - Attempting to provide a stimulus of his own to shaman healers and back-alley organ harvesters, the incoming House speaker said at a press conference today that he will -- please forgive us for this -- take a scalpel to health care reform. "I believe that the health care bill that was enacted by the current Congress will kill jobs in America, ruin the best health care system in the world, and bankrupt our country," Boehner said. "That means we have to do everything we can to try to repeal this bill and replace it with common sense reforms to bring down the cost of health care."
White House talking points circulated: "It would be a mistake to spend the next two years re-fighting the political battles of the last two years...While he has always made it clear that he is open to ideas from both sides of the aisle to improve these important new laws, he will not accept attempts to repeal or weaken them."
"[I]t's the first time in 30 years that Americans have seen a net loss in the total number of women in political office." Slate: http://slate.me/cfmh9r
Rasmussen: "Hold the celebration. Most voters expected Republicans to win control of the House of Representatives on Election Day, but nearly as many expect to be disappointed with how they perform by the time the 2012 elections roll around. A new Rasmussen Reports national telephone survey finds, in fact, that 59% of Likely U.S. Voters think it is at least somewhat likely that most voters will be disappointed with Republicans in Congress before the next national elections. That includes 38% who say it is Very Likely." http://huff.to/8YveHa
Jason Linkins and Ben Craw splice together the best moments from last night's TV coverage. Crosstalk for the ages. http://huff.to/a0T5Lo
Debbie Stabenow, throwing her hat in the ring to replace Blanche Lincoln as the Ag Committee chair: "As Michigan's second largest industry, agriculture is critical to our economy and employs thousands of people. Michigan is second only to California in our agricultural diversity including our leadership in the production of many fruits and vegetables. With over 19.3 million acres of forest land, we are also leaders in forest products and practices."
REPUBLICANS GEARING UP FOR INVESTIGATIONS - Can you really shred an ACORN, anyway? Jordy Yager and Bob Cusack in The Hill: "Republicans are likely to urge the Obama administration not to shred documents as they transition to the House majority. 

Before the election, GOP officials on Capitol Hill privately discussed the issue but refrained from publicly tackling it, not wanting to assume what would happen on Election Day.

 Now that Republicans will control the House, the shredding matter will move front and center. 

No one is accusing the Obama administration of destroying documents, but Republicans are expected to try to ensure that all records -- on a range of issues -- are kept intact.

 Darrell West, a political scientist and director of governance studies at the Brookings Institution, said Republicans likely will formally ask the administration not to shred or delete any relevant documents that could be requested in a congressional probe."

 http://bit.ly/9X4C56
TEA PARTY TARGETING, AMONG OTHERS, SCOTT BROWN - Sam Stein on the musket-loading: "Tea Party activists didn't have to wait for the results of the 2010 elections to start conspiring about the targets for the next cycle. Sen. Orinn Hatch (R-UT) has long been considered a primary target, alongside Bob Corker (TN), Richard Lugar (IN) and Olympia Snowe (ME). All of the aforementioned are Republicans with a penchant for working in bipartisan fashion, some more than others. One surprising name popping up on the 2012 target list, however, is an individual that the Tea Party cultivated into a cult hero of their movement. Scott Brown (R-Mass) has spent the past ten months in office building the framework for his reelection. He's worked with Democrats on a variety of economic initiatives while siding with the Republican caucus on other measures. He has been, as conventional wisdom goes, about as conservative as one can be in Democratic-leaning Massachusetts. But, for some, not conservative enough." http://huff.to/aUpr6g
Ben. Quayle. Is. The. Most. Victorious. Candidate. In. The. 2010. Arizona. 3rd. Race. In. History. http://huff.to/a71OdA
A twice-divorced former New York mayor whose drag performance is the most famous in SNL's history lectured "The View" audience today: "Your audience is suffering from something that the President may be suffering from -- and that is the inability to see the rest of America from having a warped view in New York."
As expected, Vince Gray won yesterday's D.C. mayoral race. Months of campaigning culminated in this terribly awkward bout of candidate dancing (Eleanor Holmes Norton looks like she wants to eat glass): http://bit.ly/9g8a3k
JEREMY THE INTERN'S WEATHER REPORT - Tonight: Prelude to a washout. It'll start raining early, and will stay in the low 50s, though I suggest most readers will wind up sleeping early anyway. Tomorrow: Rain all day, and mid-50s. Thanks, JB!
- Fainting cats being shot by lasers. Thank you, Internet. http://bit.ly/bXoCIt
- The absolute creepiest doll we've ever seen. http://bit.ly/8ZNYBh
- Forget rims, peep these decked-out trucks from Japan. http://bit.ly/aW8Oxf
- This dog exists. http://bit.ly/cY5fnN
- A very pretty, and super slow-motion, autumn scene. http://bit.ly/aJRE9j
- Someone took Halloween a touch too seriously. http://bit.ly/a3J8G0
- Harry Potter has unleashed an owl crisis on India. http://bit.ly/9eJtgk
- Fun facts bout the mouth because, why not. http://bit.ly/a5PUml
- All you ever need for a successful video meme is a dog playing with a bear and the Ghostbusters theme in the background, no? http://bit.ly/9cLtw0
@byronyork: Alvin Greene received 358k votes -- 184k more than Chris Coons? 77k more than Joe Manchin. And just 3k fewer than Harry Reid.
@patastout: Just dealt with some woman needing a ride to the mental hospital. I hear the new congress might cut mental health spending. Can't wait!
@pourmecoffee: Dems now in two year Rocky training for the big fight montage period.
TONIGHT - Nancy Pelosi appears on World News and Nightline. Steve King and Debbie Wasserman-Schultz appear on Hardball. Jim Moran and Anthony Weiner stop by The Ed Show.
6:00 pm & 7:15 pm: Two free jazz/gospel performances at the National Geographic Society. First, Paul Beaudry & Pathways perform a mix of jazz and blues. Then Turning Pointe, a gospel group, takes the stage [National Geographic Society,1600 M St, NW].
7:00 pm: Call us nerds (which we are) but a biography of the Atlantic Ocean sounds super nifty. Simon Winchester discusses his new book, "Atlantic: Great Sea Battles, Heroic Discoveries, Titanic Storms,and a Vast Ocean of a Million Stories" at Politics and Prose, 5015 Connecticut Ave NW].
7:30 pm: For those of you dirty hippies still licking your wounds from the midterms, why not head over to the Kennedy Center for a performance of Hair. It will be running through Sunday [Kennedy Center, 2700 F St NW]
Got something to add? Send tips/quotes/stories/photos/events/fundraisers/job movement/juicy miscellanea to Eliot Nelson (eliot@huffingtonpost.com), Ryan Grim (ryan@huffingtonpost.com) or Nico Pitney (nico@huffingtonpost.com). Follow us on Twitter @HuffPostHill (twitter.com/HuffPostHill). Sign up here: http://huff.to/an2k2e

REAL LIFE. REAL NEWS. REAL VOICES.
Help us tell more of the stories that matter from voices that too often remain unheard.