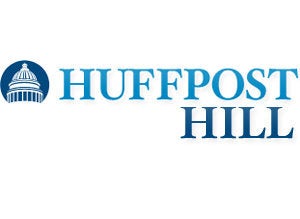 A pretty crummy day for lefty, Volvo-driving blue state types. A Colorado gubernatorial poll indicates that Tom Tancredo might soon get to do all sorts of unseemly things by executive decree. Politico reports that the electoral map is starting to resemble the blue/red, United States of Canadia schism of 2004. And if certain Republicans have their way with NPR funding cuts, we might be spending our Saturday evenings listening to "A Prairie Home Acquaintance." This is HUFFPOST HILL for Friday, October 22nd, 2010:
NEW WIKILEAKS RELEASE DETAILS IRAQ WAR OFFENSES - Marcus Baram on everyone's favorite transparency pinata and its latest batch of documents, just released this afternoon: "The documents include accounts of Iraqi forces sodomizing and electrocuting prisoners, according to Al-Jazeera News, which has been collaborating along with The Guardian and Le Monde with WikiLeaks on the latest document dump. In addition, Al-Jazeera is reporting that the documents include more revelations about prisoner abuse, the first official civilian deathcount, tales of murder at military checkpoints and the role of Blackwater, the controversial contractor. The New York Times will report in a front-page story on Saturday morning that the documents describe at least 6 deaths of prisoners in the custody of Iraqi military and police forces and a 'ground-level look at the shadow war between US and Iraqi militias backed by Iran's Revolutionary Guards,' according to tweets by Politico's Mike Allen. A Pentagon spokesman strongly condemned WikiLeaks's upcoming release, noting that the documents 'expose secret information that could make our troops even more vulnerable to attack in the future.'" http://huff.to/bavJnA
OBAMA: NO PRIVATIZING SOCIAL SECURITY - The president, just about the only person these days not employed by National Journal, voiced his opposition to the "Wal-Mart Greeter And Late-Night Parking Lot Security Guard Opportunity Act" in an interview with the publication. "Given the way Social Security is structured, you'd actually have to borrow a trillion dollars to make up for the money that was siphoned into the private accounts, and this would weaken the solvency of Social Security," the president said, "Moreover, it's hard to imagine that anybody ... would feel real confident [about] putting part of their Social Security into Wall Street accounts after they've been watching what happened to their 401(k)s.... So I think that that approach is a nonstarter." National Journal: http://bit.ly/aFYHjq
George W. Bush's biggest political regret, reportedly, was not privatizing Social Security. Elyse Siegel: "The unpopular Republican leader made the suggestion while speaking at a trade conference in the Windy City, where he discussed his legacy and also offered a glimpse into what readers can expect from his forthcoming memoir, Decision Points. [He added:] 'I would like to be remembered as a guy who had a set of priorities, and was willing to live by those priorities,' explained Bush. 'In terms of accomplishments, my biggest accomplishment is that I kept the country safe amidst a real danger.'" http://huff.to/9FwYo7
Nancy Pelosi: "As one of the leaders who led the effort to disappoint him, I am very pleased that he is admitting he was trying to do that." Amanda Terkel with more: http://huff.to/bppVCo
BIDEN: REPUBLICANS WILL GAIN SEATS - In an interview with Al Hunt set to air on Bloomberg's Political Capital at 7 this evening, the vice president conceded that Republicans will make gains in Congress and left the door open for a House takeover. "The Republicans will gain seats," he said. "We will keep control of the Senate for certain, and I believe we'll keep control of the House." Asked about the legislative priorities of a Republican-controlled House, he responded: "They want to cut education by 20%. What do they think the Chinese are doing? You think the Chinese are sitting around and saying we're going to cut education here and we're not going to do anything about alternative energy. I've been around for eight presidents. I don't get this - this ain't your father's Republican Party."
The president will make a multi-state campaign run in the final weekend before the midterms. Christina Bellantoni in Roll Call: "President Barack Obama will hit Pennsylvania, Connecticut, Illinois and Ohio in a final election-weekend blitz, Democrats announced Friday morning. The president will help incumbent Democrats in top Senate and gubernatorial races before heading back to Washington, D.C., to wait for election returns Nov. 1 and on Election Day. On Oct. 30 -- as Jon Stewart and Stephen Colbert hold rallies on the National Mall -- Obama will stump for Democrats in Philadelphia, Bridgeport, Conn., and Chicago. On Oct. 31, Obama and Vice President Joseph Biden will hold a rally in Cleveland." http://bit.ly/dw7Hah
@ReutersZengerle: My cousin in Cali says Obama's visit not getting that much attn locally. "We're all watching the Giants playoff run."
Jeb Bush, on John King USA tonight: "Well, A, I'm not running. And if Sarah Palin is the nominee and she's running against Barack Obama, you betcha."
DAILY DELANEY DOWNER - RUINING CHRISTMAS: If Congress fails to reauthorize extended unemployment benefits by the end of November, it will spoil the holidays for 1.2 million people, according to the National Employment Law Project. http://huff.to/bdBd11
Rep. Jim McDermott (D-Wash.), in a statement to HuffPost: "The House can probably do its part, but the Senate has too many Republican Grinches."
Judy Conti, NELP lobbyist: "Remember that by the end of the story, the Grinch succumbed to the holiday spirit and grew a great big heart."
Harry Reid spokesman Jim Manley thinks the Senate GOP's heart will remain two sizes too small: "Not this Republican Tea Party loving crowd. Tax cuts for the wealthy -- and lumps of coal in the stockings for the rest of the country."
DENIS MCDONOUGH NAMED DEPUTY NSA DIRECTOR - President Obama today named his foreign policy advisor two the number-two NSA job after Tom Donilon was elevated to the top spot. "For years, I have counted on Denis McDonough's expertise and counsel on national security issues," Obama said of his decision. "He possesses a remarkable intellect, irrepressible work ethic, and a sense of collegiality that has earned him the respect of his colleagues." That all sounds nice but we're guessing McDonough landed the job because his cover letter contained lots of snazzy active verbs.
REJECTED GAY JUDICIAL NOMINEE BREAKS SILENCE - Washington Blade: "A gay New York attorney whose nomination to the federal bench was rejected by the White House over anti-Christian comments he allegedly made claims that media outlets mischaracterized his views. In an Oct. 21 letter to the Washington Blade, Daniel Alter said media outlets misrepresented his views on inclusion of the phrase "under God" in the Pledge of Allegiance and the practice of wishing shoppers "Merry Christmas" during the holidays. The Blade this week published those reported statements as they were presented in a 2005 article from Cybercast News Online and a 2004 article in The New Republic. 'Having read the [Blade] article, I am concerned that other readers might come away believing that I am hostile to the seasonal greetings 'Merry Christmas' and that I personally object to the Pledge of Allegiance,' Alter writes. 'Neither is true.'" http://bit.ly/dnnNgA
TODAY'S TERKEL TAKEDOWN - Amanda Terkel: "With many outside political groups able to raise and spend unlimited amounts of money in the wake of the Supreme Court's Citizen United decision, a new type of independent expenditure has popped up: ones bankrolled completely by just one donor. These funds allow wealthy contributors to dump large amounts of money into whichever races they choose -- often with very little transparency -- essentially rendering the old rules limiting individual political contributions a joke. Take the Concerned Citizens for a Working America. The Virginia-based political action committee (PAC) has thrown $250,000 into South Carolina's fifth congressional district on behalf of the Republican candidate. But who are these 'concerned citizens'? It turns out that the sole citizen is a Virginia nonprofit called New Models, which is not required to disclose its donors." http://huff.to/9l6DeD
CRANKY GUY CAN'T GIVE IT A REST - Toward the end of last night's Newseum dinner honoring the Center for Public Integrity's 20th anniversary, former NBC News correspondent (and distinguished HuffPost blogger) Richard Valeriani stormed the stage to complain that Rep. Darrell Issa (R-Calif.) should not have been allowed to speak at the event. "He represents a party which has been nothing but obstructionist," sputtered Valeriani, amid much booing and hissing from the audience. "It has opposed every initiative of this administration and I don't think this audience ought to hear only that point of view." Emcee Christiane Amanpour took control of the situation. "I'm really really pleased that you've come up to honor him," she said, before escorting him off the stage. Hey Valeriani, this is Washington! We only pretend to be partisans until the cocktail hour!
Don't be bashful: Send tips/stories/photos/events/fundraisers/job movement/juicy miscellanea to huffposthill@huffingtonpost.com. Follow us on Twitter - @HuffPostHill
GOVERNOR TANCREDO MIGHT ACTUALLY HAPPEN - A guy who probably supports mountaintop-removal mining of the Rockies because they are too sexually suggestive is somehow within striking distance of Democratic nominee and Colorado gubernatorial front-runner John Hickenlooper. A new survey from Magellan Strategies has Hickenlooper beating Conservative party nominee Tom Tancredo 44 percent to 43 percent. Republican Dan Maes posts Alvin Greene-like numbers at 9 percent. http://bit.ly/8ZAyem
CANTOR: GOP CONGRESS MAY DEFUND NPR - "Some Things Considered" and "Canned Air With Terry Sick," brought to you by the Republican-controlled 112th Congress. Sam Stein: "House Minority Whip Eric Cantor (R-Va.) announced on Friday tha de-funding National Public Radio would be an option that GOP leadership would consider. Speaking a day after NPR fired longtime analyst Juan Williams for comments he made admitting to a personal fear of Muslims on airplanes, the Virginia Republican joined the chorus of conservatives who have called on Congress to cut the station's funding. House Republicans, Cantor said, would list that option among other policy suggestions that visitors could vote on leadership's YouCut website." http://huff.to/aV9DVc
As long as Ken Jenning's "Jeopardy!" monopoly, Janet Jackson's boob and images of John Kerry in windsurfing attire don't return, we're fine with this. Politico: "After consecutive elections marked by big gains in Republican territory, the Democratic Party of 2011 is poised to shrink back to its form before the GOP's downward spiral: more coastal and urban and less Southern, Midwestern and rural. Based on the state of the political map two weeks out from the elections, the famed red vs. blue model that followed the 2004 presidential race appears to be returning to shape, with enough grave threats to Democratic officeholders to suggest that the party -- as it is expressed in Congress, at least -- could end up even narrower than that." http://politi.co/aEzyBz
CHRIS COONS AD: CHRISTINE O'DONNELL'S TWILIGHT ZONE -
Exhibiting the creativity you might expect from a Delaware county commissioner, the latest ad from the Coons campaign takes O'Donnell to task for some of her more unfounded statements. "Christine O'Donnell says a lot of strange things," the narrator says, before clips of O'Donnell claiming not to be a witch, declaring that evolution is a myth, and insisting that scientists are cross-breading humans and animals are flashed on the screen. "Huh?" the narrator exclaims. "Now she's attacking Chris Coons." http://bit.ly/c1PYjN
Was anyone in the mediasphere NOT Twitter-bombed today about Sean Bielat's new campaign ad???
'TOXIC POWDER' SENT TO REP. GRIJALVA - The Hill: "The FBI is investigating a package containing toxic powder and Nazi insignias that was sent to the Tucson, Ariz., office of Rep. Raul Grijalva (D) on Thursday. CNN reported that an envelope containing a white, powdery substance and two swastikas was opened by a staffer. The Tucson Fire Department confirmed that the substance was toxic. Nearly a dozen people were inside the office when the envelope was opened, spokesman Adam Sarvana told CNN. Everyone in the office was checked by local authorities and none required further treatment. The offices of Grijalva, who faces a competitive reelection on Nov. 2, had already been targeted twice this year. In April, both of his district offices were forced to close after staff members received death threats following the passage of his state's controversial immigration law." http://bit.ly/aGkkaj
JOE MILLER'S FRINGE CAMPAIGN AIDE - Mother Jones: "According to Miller's campaign disclosure forms, Miller has paid Terry Moffitt of High Point, North Carolina, $2500 for consulting services. Moffitt is not known as a political consultant. But he is a man of many interests. He's been a dean at a Christian high school (where he taught creationism), and he has traveled around the world to promote Christianity. (He refers to himself as the "Christian Indiana Jones.") He also owns a security business, and the firm's website says Moffitt is able "to provide security consultation services, perform technical threat assessments, and design pre-emptive security measures" for education and nonprofit organizations. His personal website notes he "had a contract put on his head by organized crime, received death threats from radial [sic] Islamic groups and been bitten by a very nasty spider in Australia." On top of all this, Moffitt is the chairman of the Family Policy Network, a group that passionately opposes homosexuality." http://bit.ly/ayURGm
BECAUSE YOU'VE READ THIS FAR - This dog is eating food! Like a person! http://bit.ly/dn0VO7
Michele Bachmann is serving up a fresh batch of that's-what-they-want-you-to-believe paranoia: "Republican Rep. Michele Bachmann had her name removed from Minnesota's public list of registered voters for privacy reasons, the St. Cloud Times reported Friday. Early this year, Bachmann raised privacy concerns about the U.S. census. Her removal from the voting list means state officials have no public record of when she voted. Her election opponents, Democrat Tarryl Clark and Independence Party candidate Bob Anderson, and her seven Minnesota colleagues in the U.S. House are listed." Minneapolis Star: http://bit.ly/dCp5XH
Good news for everyone who thinks our striped marlins aren't properly lubricated: "Chevron announced yesterday that it plans to develop two Gulf of Mexico oil fields in waters that are significantly deeper than those surrounding the Deepwater Horizon oil rig, which exploded in April, dumping 4.9 million barrels of oil into the ocean over several months. The announcement comes a little more than a week after the Obama administration announced that it is overturning the moratorium on deepwater drilling. Though environmentalists still have concerns with the practice, deepwater drilling stands to yield massive quantities of oil. The administration has established new deepwater drilling safety rules that companies must comply with before drilling." Washington Indepdenent: http://bit.ly/arTWWW
Now this is just sad. One guy's explanation on why he doesn't hire the unemployed: "It is only a small part-time job. It will not do much to support someone who is unemployed, but it will detract from any benefits they may be getting. Additionally, I never want to put a person in a situation where they, being in survival mode many times, would be tempted to steal. An unemployed person needs a full-time job and more often than not, the part-time work will interfere with that job search." Laura Bassett: http://huff.to/bp2QJc
THIS WEEK'S BEST POOL REPORT - Courtesy of Politico's Carol Lee: "President Obama grabbed a couple dozen doughnuts at Top Pot Doughnuts, a small shop in downtown Seattle just a couple blocks from the hotel where he stayed last night...But before he left, he decided to try one. He opened the lid on of the boxes and told Murray, who stood with him, they were too big to eat alone. (Top Pot offers large 'designer doughnuts' and even serves an Ovaltine latte.) 'Who wants a little sampler here,' POTUS said, turning to his staff near the entrance. Gibbs stepped up, taking a piece and sharing it with Messina. Murray had a piece too. 'This is outstanding,' POTUS said, as he took a bite. 'You can't eat this every day.' He was informed by an employee that some people do. 'Oh really?' POTUS said."
From today's Speaker's tweetchat:
@MomsRising: If we were in the Members only women's bathroom in Congress, what would we overhear?
@Speaker Pelosi: Can I borrow your brush?
JEREMY THE INTERN'S WEATHER REPORT - Tonight: Jacket time! Mid-50s, but otherwise clear. Tomorrow: It'll get back to "normal" temperatures, which should be about mid-70s. Let's hope we get this next week. Sunday: The high pressure system currently over our heads will begin to clear out. Warm air will be pulled north, leading to a chance of showers in the afternoon/evening. Thanks, JB!
Baseball bonus!: Tonight in Texas, there will be passing thunderstorms. While rain is generally not an issue (unless it's heavy), lightning is. The game may be delayed, but most likely not rained out. Game 7, if necessary, looks similar. Philadelphia, home to the NLCS game 6 (and possibly 7) will see a bit of the same. Tomorrow's warmer weather here will be echoed up I-95. Goooooo Yankees, JB!
- Assaulting a cop is a real no-no. Poking one with a...*female pleasure device*... isn't any less bad. http://bit.ly/datslo
- Vanilla Ice welcomes you to his home. http://bit.ly/aZj5VZ
- A treasure trove of animals playing sports. http://bzfd.it/d7hQoU
- Bad news for belligerent anti-Semites everywhere: Mel Gibson's cameo in "The Hangover 2" was cut. http://bit.ly/9inNcH
- This probably won't be up by the time we go to press but someone is selling Mick Jagger's soul on EBay. http://bit.ly/9K3HY5
- The photograph that won a wildlife photography of the year award. http://bit.ly/d0QXsR
- A couple's indie-rock video wedding save-the-date. http://bit.ly/bb6A95
- This dog really can't stop being more awesome than other dogs. It's a curse, really. http://bit.ly/9760d5
- A kitten playing with a dog's ear. This is the Citizen Kane of cuteness. http://bit.ly/aEEyoE
@pourmecoffee: Worried revival of Clarence Thomas Affair will embolden 90's stars. Please, Backstreet Boys: stay in the shadows.
@meredithshiner: @jmartpolitico says on MSNBC it's like the 90s again. I'd like to bring back boy bands, snap bracelets & the Chicago Bulls in their heyday.
@ddayen: With only 1 Supreme Court Justice obsessed with porn, I'm concerned that the nation's highest court doesn't look like America
TONIGHT: Joe Biden and Darrell Issa are on Political Capital with Al Hunt. Debbue Wasserman-Schultz and Jo Ann Emerson are on Hardball. Sherrod Brown, Chris Van Hollen, and Raul Grijalva appear on The Ed Show. TOMORROW: Austan Goolsbee and Condoleezza Rice are on the Situation Room.
Meet the Press: Michael Steele, David Brooks, E.J. Dionne, Harold Ford Jr., Rachel Maddow, Rick Santelli.
Face the Nation:Karl Rove,Chris Van Hollen.
This Week: Tim Kaine, Ed Gillespie, Anita Dunn, Amy Walter, George Will.
State of the Union: Charlie Crist, Kendrick Meek and Marco Rubio.
6:00 pm - 11:00 pm: Hipsters take over a great swath of NE for the "Retro Bike Show" featuring old bikes, badminton and Rock Band [The Loree Grand Field, 205 K Street NE].
11:00 am - 11:00 pm: Red Velvet Cupcakery is opening its third area store and is celebrating by doling out free cupcakes all day [11939 Democracy Drive, Reston].
3:00 pm - 7:00 pm: The Washington Capitals Street Fair celebrates all things hockey featuring a variety of games and appearances by D.C. sports stars [Verizon Center, 601 F Street NW].
Got something to add? Send tips/quotes/stories/photos/events/fundraisers/job movement/juicy miscellanea to Eliot Nelson (eliot@huffingtonpost.com), Ryan Grim (ryan@huffingtonpost.com) or Nico Pitney (nico@huffingtonpost.com). Follow us on Twitter @HuffPostHill (twitter.com/HuffPostHill). Sign up here: http://huff.to/an2k2e
Calling all HuffPost superfans!
Sign up for membership to become a founding member and help shape HuffPost's next chapter