As journalists, we dutifully report on what's going wrong, from scandals and corruption to natural disasters and social problems. But far too often the media fails to show the whole picture, neglecting to tell the stories of what is working. From scientific breakthroughs to successful crime-reduction initiatives, the What's Working Honor Roll highlights some of the best reporting and analysis, from a range of media outlets, on all the ways people are working toward solutions to some of our greatest challenges.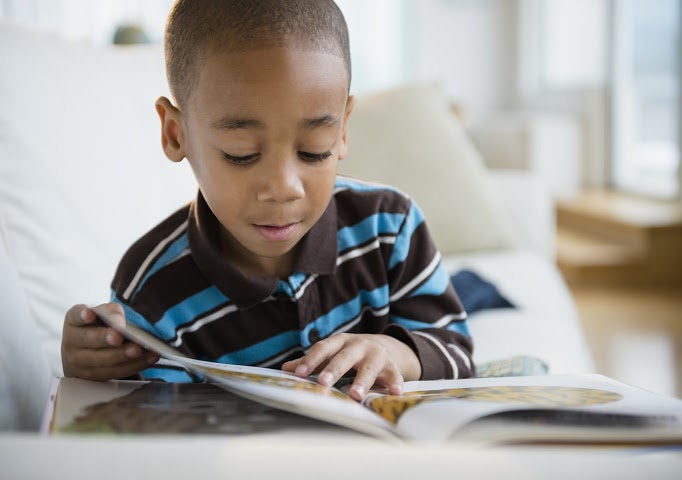 In 2013, former kindergarten and first-grade teacher Alvin Irby launched "Barbershop Books," an initiative that targets young black boys who frequent barbershops and aims to improve their reading comprehension by encouraging them to dive into the world of literature. 
The Barbershop Books website describes its purpose: "To close the reading gap for young black boys by using child-centered, culturally relevant, and high-impact strategies." According to the White House, 86 percent of black boys are below proficient reading levels by the fourth grade, compared to 58 percent of white boys in the same category. 
Irby was a teacher when he first conceived of the idea for Barbershop Books in 2008. At the time, though, he lacked the financial wherewithal to make his dream a reality. But since then, he has raised more than $21,000 in donations from private investors and online fundraisers.
The money has made it possible to provide bookshelves each with 15 culturally responsive and gender-geared books -- like Snowy Day  and How Do Dinosaurs Go To School -- that excite young black boys and encourage them to read.
The program, which stocks bookshelves with 15 culturally responsive and gender-geared books, has made a palpable impact. Dennis Mitchell, owner of Denny Moe's Barbershop in Harlem, was willing to take a financial loss when he replaced the video games he once provided customers with a "Barbershop Books" bookshelf.
"I was making pretty good money from the video games but when it comes to the minds of youth, it was a no-brainer," Mitchell told Today.com.  
"A lot of them don't have any motivation to read and have limited access to reading materials," Irby told Today, adding that the goal of Barbershop Books is to "help boys identify as readers."
If you know a story you think should be on our Honor Roll, please send an email to our editorial fellow via aaron.barksdale@huffingtonpost.com with the subject line: "WHAT'S WORKING." 
PHOTO GALLERY
10 Books To Read This Summer
REAL LIFE. REAL NEWS. REAL VOICES.
Help us tell more of the stories that matter from voices that too often remain unheard.