In 2016, HuffPost Lifestyle is challenging you to up your game and develop healthy habits you can stick with all year long. Every month, we're challenging you to examine a different part of your life and make small tweaks that add up to big change. Now, your mission is to look as good as you feel and feel as good as you look. Every day, we'll send you tips, tricks and advice on how you can supercharge your beauty and grooming routine and develop healthy habits you'll want to share.
Scroll down to learn more about our Look Good, Feel Good Challenge, sign up and dive in, even if you may have gotten started after the challenge gets rolling on Feb. 1.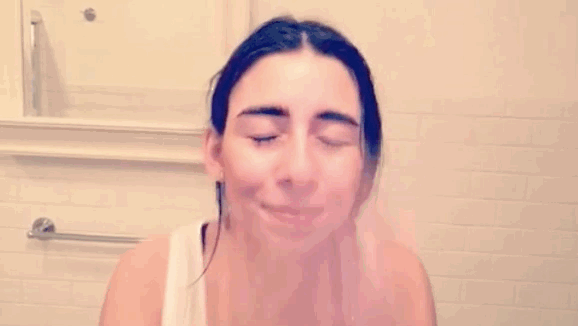 What is the Look Good, Feel Good Challenge?
We're here to help guide you on a transformative journey. Each day, we'll deliver content related to beauty and grooming in the form of daily tips, hacks and advice on how to feel, well, really good!
How do I sign up?
Where can I see previous challenges?
Check out our interactive calendar below, which shows previous challenges and gives you a sneak peek at what's ahead. The calendar also allows you to add daily tasks in your phone as a reminder.
How else can I follow along?
Follow us on SnapChat (username: HuffPost) and keep up with HuffPost Lifestyle on Facebook for regular updates. We're also taking the challenge with you and will be blogging about our experiences along the way. Be sure to add Executive Fashion & Beauty Editor Dana Oliver (username: @HuffPostBeauty), Senior Fashion Editor Julee Wilson (username: @MissJulee) and Lifestyle Fellow Lexi Tollefsen (username: @LexiTollefsen) on Instagram.
How time consuming are the challenges?
They are pretty simple! Each challenge takes less than 15 minutes a day (unless you're relaxing in a nice, warm bath). The initiative is designed to fit into your hectic schedule. The overall goal is to make small, positive changes every day that put you on the road to a beautiful lifestyle.
Why should I do this?
Because we've all had those moments where we put off taking care of ourselves, and that ends right now.
Do I have to do it alone?
No, of course not! In fact, we encourage you to sign up for the challenge with a family member, friend or co-worker.
Are you ready to look good and feel good?