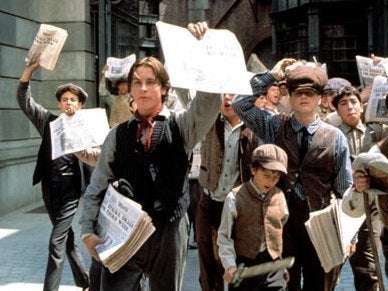 Welcome to HuffPost NY... it's about time we started covering the city we live and work in! HuffPosters commute to Prince Street every morning, debate over who will bring back lunch from the taco cart, what's the best route to JFK and whether the Brooklyn food co-op is really worth it.
When we decided to launch HuffPost New York we decided that if we were going to cover the city it was not only crucial to reach out to the best local sources, but to also explore ways that HuffPost could partner with these sites.
So a couple of weeks ago I hit the streets and started visiting the multitude of news companies that keep this city talking. It has been quite a journey with many, many adventures. One happened last Thursday, when I drove up to the Bronx to meet with the Bronx News Network -- a large foundation based newspaper consortium -- and The Riverdale Press. First off, there was a hurricane-like storm laying siege to the city, which only contributed to me losing my way for two hours around Yankee Stadium and then getting ensnared in bumper-to-bumper traffic on Grand Concourse Avenue. But when I finally got to my destination, I met with editors, reporters and a publisher who had stories about a huge part of the city that we rarely hear about from larger media organizations sitting in lower and midtown Manhattan. I learned about new bridge projects, tales about state senators, hospital parking problems and other issues that affect us all as New Yorkers.
I haven't just heard these kinds of stories in the Bronx. Over the past three weeks I've listened to them throughout the boroughs over lunch, dinner and too many drinks. So in order to bring attention to these great reports, while providing a one-stop-shop for city news, we've set up a permanent place on HuffPost New York that will constantly feed in pieces from sites across the city. Each site represented has its own page where its editors and publishers have determined the amount of content they're feeding in. In stories from these sites we're also linking directly to them in three spots: via their logo, the story headline and in a link at the bottom of their excerpts. We have over a dozen sites featured. We'll be adding more in the coming days. If you'd like to be part of this program email information about your site to zaleski@huffingtonpost.com.
Featuring sites isn't the only way we'll be promoting local news. While spending time with organizations like The Gotham Gazette, a site published by the Citizens Union Foundation that covers City Hall and many policy issues affecting New Yorkers, I realized how they could benefit from the technology and editing resources of Eyes & Ears, our citizen journalism unit. The tireless team at The Gotham Gazette will now be able to deploy an army of citizen journalists to help build stories. Instead of one reporter digging through endless city reports, The Gotham Gazette can ask HuffPost's citizen journalists to send in what they see on the reports. Or if The Gotham Gazette reporter is doing a story on the number of construction projects that have gone bust in Chelsea, he or she can ask our community to share photos or information on what they know. There are endless opportunities for collaboration.
We'll be doing this with more foundation-based sites across the city, like The Brooklyn Rail, a site that covers arts and politics. Publishing these pieces will also be a shared venture. Our partners will post the stories on their sites -- in their skin -- and we'll do the same on our site.
Through my travels over the last month I've seen and heard about the many ways this city gets covered. But one point has dominated my meetings from Williamsburg to Norwood: this is a big town that's being covered by many small staffs that work endlessly to bring us crucial news. Not only will HuffPost New York Editor Dan Collins be working to promote those sites' amazing work by featuring them, but we'll also be exploring with our partners other creative ways to make sure no important news is left uncovered.
Popular in the Community