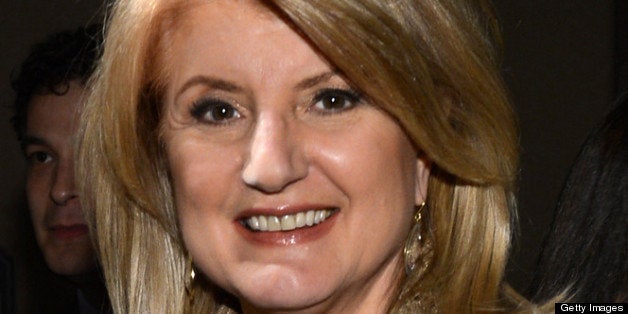 UPDATE: The RaiseForWomen Challenge begins today and runs until 5:00 p.m. ET on June 6th. We've selected more than 75 women-focused charities from a pool of nearly 250 applicants, from 150 cities and 38 states. We encourage you to spread the word using the hashtag #RaiseForWomen, read the blogs featured on the site, and donate to your favorite charities. Thank you for joining us in empowering women who are changing the world. Here is my post from earlier this month, announcing the Challenge:
The JobRaising Challenge, our effort to raise money, increase awareness and support nonprofits working to create jobs, yielded more than $1.5 million in donations -- most of them under $100. It was an amazing display of empathy, engagement, and barn-raising spirit. And it began with a single question: What if, in the midst of our country's ongoing jobs crisis, we could tap into the job-creating potential of nonprofits?
Now, knowing just how much impact we can have, and how many organizations are eager to make a difference, we are again asking how we can raise money and awareness, this time to tap into the potential of women-focused nonprofits.
So I'm delighted to announce The RaiseForWomen Challenge, an initiative to help women-focused nonprofits gain resources and recognition. This initiative will coincide with a women's conference I'm co-hosting with Mika Brzezinski on June 6, on the theme of "Redefining Success: The Third Metric." We're living through a cultural moment, with a multitude of voices clamoring for women to lead the charge to redefine success -- in ways that benefit women and men alike. We see that drive in the combustible creativity of women entrepreneurs, like those I met last week who had just graduated from Goldman Sachs' 10,000 Small Businesses initiative -- such as Malene Barnett, whose Brooklyn company, Custom Handmade Carpets, makes gorgeous carpets inspired by customs, landscapes and designs she has encountered on her international travels.
And helping women like these to live the lives they want, not just the lives they settle for -- a core part of our HuffPost editorial philosophy -- is very much on my mind as I prepare the remarks I'll deliver to the women graduates of Smith College in May.
RaiseForWomen is committed to empowering women both in the U.S. and abroad, including in some places where women are facing life-or-death challenges every day. To do that, we're partnering with The Skoll Foundation, which has offered $75,000 in prize money, and Crowdrise, the crowdfunding platform, co-founded by Edward Norton, that made the JobRaising Challenge's fundraising success possible. We're also joined by Sheryl WuDunn and Nick Kristof's Half the Sky Movement, which has identified oppression of women and girls as the defining struggle of the 21st century, and since 2009 has been dedicated to "turning oppression into opportunity for women worldwide." We're thrilled to be working with their 32 NGOs as well as their 1,400 campus and community representatives in the Challenge to help start a grassroots fundraising movement for women-focused charities.
Here's how RaiseForWomen works: Now through April 24, any women-focused nonprofit can sign up to participate in the Challenge, and our team will review the candidacy and send confirmation. The organization that raises the most money between April 24 and June 6 will receive a portion of the prize money donated by The Skoll Foundation: $25,000 for first place, $15,000 for second, $10,000 for third, with the remainder given out in weekly increments as part of RaiseForWomen's "bonus challenges." We will also offer other prizes, which will be announced in the course of the Challenge.
And because our goal is to start conversations about women who are making a difference, we'll provide space for each participating organization to blog about how they are helping empower women. We'll also award prizes to top fundraisers in order to help them spread the word about their work -- for example, any organization that raises $40,000 will appear on HuffPost Live and be featured on The Huffington Post.
Through word of mouth, women-focused nonprofits are already signing up for the Challenge, and the stories of the women -- and men -- committed to improving the lives of women in America and abroad are truly inspiring.
There's Grameen America, founded by Nobel Prize-winner Muhammad Yunus, which has invested more than $75 million through microloans and small business training to women living in poverty in the United States.
There's Polaris Project, which is fighting human trafficking and modern-day slavery in America by providing services for victims and advocating for stronger state and federal laws. Named for the North Star that guided slaves in the days of the Underground Railroad, Polaris Project was founded by two Brown University seniors after they read about women being abused and held captive in a brothel near their college apartments.
There's the Edna Adan University Hospital in Somaliland, which has a goal of training one thousand midwives. It's a story that began with Edna Adan, who in the course of her extraordinary life has been Somaliland's first lady, the first Somali woman to be a qualified nurse-midwife and the first Somali woman to drive a car. In 2002, she realized her lifelong dream of opening the hospital -- made possible in part, as Nick Kristof wrote, because a group of women in Connecticut and Minnesota heard Edna's story and "leaped at the thought that they could use spare cash to keep women alive."
And there's Shining Hope for Communities, founded by a young American woman and a young Kenyan man, which has built a girls' school, health clinic, and community center in a Kenyan slum where more than 1.5 million people live in an area the size of Central Park, and where the life expectancy is 30 years old.
To sign up to participate in the Challenge and invest in women who are changing the world, click here, and as always, use the comments section to let us know what you think.
Popular in the Community