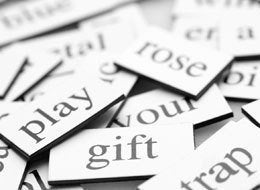 We spend a lot of time on the Living page focusing on all the different ways we can work on improving and bringing more meaning to our lives. And one of the oldest and most effective ways to do this is through art -- whether you're a veritable artiste or someone whose most famous work is still hanging on your parents refrigerator.
The best thing about art is that there's a genre for everyone; we've got a little bit of a soft spot here on Living for poetry. From the early days of the Living section, poetry has always been an important part -- starting with John Lundberg (see archive) who's remarkable ability to link poetry to current events has kept us constantly inspired, to Elizabeth Alexander, Obama's inaugural poet.
(Speaking of which, tomorrow night the Huffington Post is hosting Elizabeth Alexander at Arianna's home. We'll be sure to give you plenty of updates!)
But most of all, art - and poetry in particular - has a way of uplifting us, particularly during darker days. And we want to know which poems and/or poets do that for you? Is there a favorite poem you turn to when you need cheering up? Please let us know in the comments! We'll pull them together and share them with all of our readers on a later date -- everyone could use a little poetic love now and then.