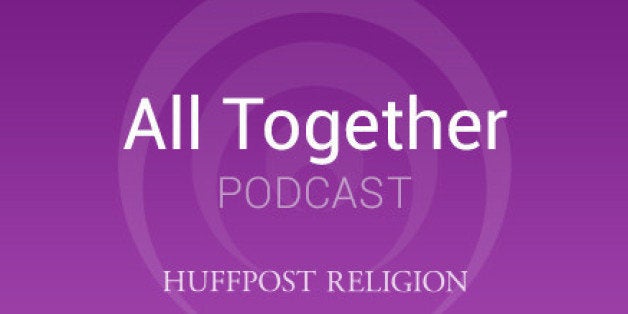 We're thrilled to announce that HuffPost Religion's Podcast, 'All Together' is now available on iTunes. Over the past couple of months, we have been working to craft a show that captures the spirit and diversity of HuffPost Religion and provides a more in-depth analysis of the important spiritual and religious people, events and ideas that matter most to you.
The result has been an amazing weekly interview show that has already featured religious scholar Karen Armstrong talking about religion and violence, Pastor Rick Warren and Kay Warren talking about mental health and the church, Sharon Salzberg on meditation, and Patti Smith explaining her unique approach to spirituality -- just to name a few of the episodes.
We encourage you not to miss an episode by subscribing to All Together on iTunes, and if you like what you hear, please leave a review. We're in good company and we encourage you to check out other HuffPost Podcasts: HuffPost Comedy's 'Too Long; Didn't Listen,' HuffPost Weird New's 'Hardcore,' HuffPost Politic's 'So That Happened' and 'Drinking and Talking,' HuffPost Live's 'Fine Print,' and HuffPost Entertainment's Podcast.
Have an idea for a show on All Together? Email us at religion@huffingtonpost.com
PATTI SMITH'S SPIRITUAL WISDOM AND PROPHETIC POWER
NO, RELIGION DOES NOT CAUSE ALL WARS
WHAT ARE WE TALKING ABOUT WHEN WE TALK ABOUT MEDITATION?
MENTAL HEALTH AND THE WELCOMING CHURCH