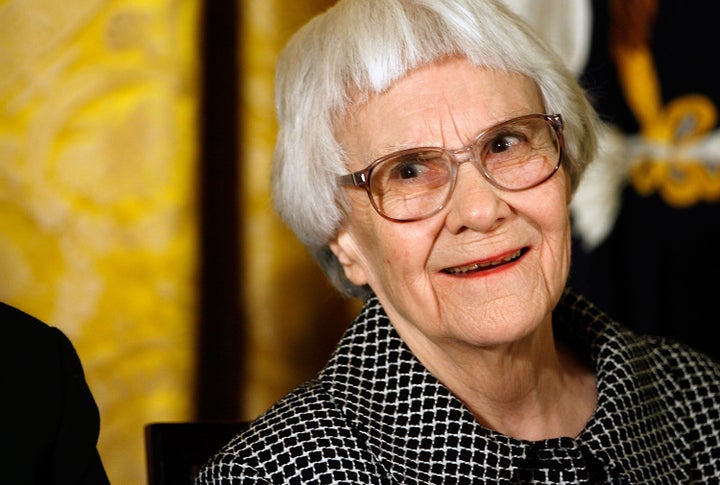 Is there a more beloved book than Harper Lee's To Kill a Mockingbird?
Mockingbird turned out to be Lee's only book. She published it, saw the classic movie made with Gregory Peck, gave a few interviews -- and then disappeared from sight, never to speak publicly again.
Instead, her book did the talking for her. It is a modern classic, a novel that is at once a page-turning courtroom thriller, a touching father-daughter tale, and a profound look at the state of race in the American South.
As Mary Murphy's compelling new documentary, Hey, Boo: Harper Lee and 'To Kill a Mockingbird', shows, the book was prescient in addressing issues of race at a moment when it was on the front burner of the American agenda. Even as the civil-rights movement was bursting into flames in the South, Americans were reconsidering the racial question from a new angle, thanks to Lee's book and the movie that was made from it.
Murphy's film is, in essence, a biography of the book, as well as of Lee herself. Murphy looks at Lee's own background -- daughter of a small-town Alabama lawyer who was the model for Atticus Finch, a would-be writer working as an airline reservations clerk in New York -- and the slow journey toward completion of her book.
It wasn't an easy journey. It required the generosity of friends (who gave Lee enough money to take a year off from her job to write) -- and the vision of an agent (who helped her shape her manuscript). Still, it was never a sure thing: Almost a dozen publishers turned the novel down before Lippincott picked it up.
Even then, it took two years of rewriting -- and a title change from Atticus to To Kill a Mockingbird -- before Lee's book reached the public. Then it exploded, becoming an instant classic and, eventually, one of the best-selling books of all time.
Murphy has a variety of firsthand witnesses to talk about Lee and her early years, including her own sister, the 99-year-old Alice Lee. She also talks to a wide variety of writers and celebrities about their own memories of reading the book. Everyone from Oprah Winfrey to Tom Brokaw to Scott Turow to Anna Quindlen read favorite excerpts from the book; several of them are still moved by the material, just in the reading.
She weaves this together with a variety of related material. She looks at the movie itself (and interviews Mary Badham, who was 9 when she played Scout in the film) and talks about the evolution of race relations and civil rights during this period. She casts a wider net, talking to Southerners about the book and its impact, on individuals and the society.
She also looks at the personal stories: of Lee and her refusal to speak to the press since the early 1960s; of Lee's childhood friendship with Truman Capote (he was the model for the character of Dill in the book); of Capote's professional jealousy that ultimately led to the dissolution of their friendship, even after she'd helped him do the legwork and research for In Cold Blood.
Hey, Boo celebrates a novel, celebrates an imagination and, ultimately, celebrates a defining piece of Americana. It's always nice to see a movie that values literature and literacy -- and this is one of the better ones.
Popular in the Community