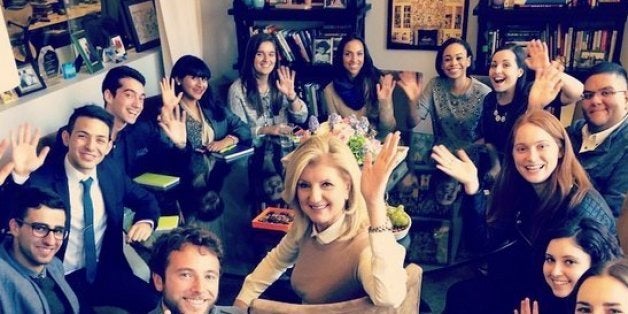 Hundreds of applications and interviews later, we are extremely proud to announce our newest campus editors-at-large for the spring 2015 term. We're looking forward to expanding our program on these campuses across the country and to see all the wonderful talent our newest editors find.
Daniella Abinum, Florida State University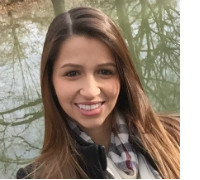 Daniella is a junior majoring in editing, writing and media/religion at Florida State University. She was born in Brazil and was raised in Miami, so naturally, she's a beach bum. She dreams of slumber parties with Tina Fey and Chrissy Teigen, and jams harder to Taylor Swift than she'd like to admit. She can be found stuffing cupcakes in her mouth and binge watching "Parks and Recreation." Catch her having opinions at @daniabinum.
Amanda Bennett, University of Alabama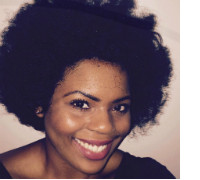 Amanda, an Atlanta native, is a junior at the University of Alabama majoring in English literature with minors in German and African American studies. She writes about topics relating to gender, race, social justice and Black feminism, all of which can be found on her blog and in her works of short fiction. Her recently completed undergraduate thesis on representations of Black women in twentieth century literature is currently awaiting publication in an academic journal. In her free time, she generally can be found in a Zumba class or watching "House of Cards" on her laptop at Starbucks.
Alexis Benveniste, Indiana University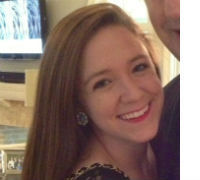 Alexis is a senior in the School of Journalism at Indiana University. She spent a semester studying abroad in Sevilla, Spain, but really she was just flamenco dancing and eating her way through Europe. She's spent her past two summers interning at Seventeen Magazine and ELLE Magazine, and in her free time you'll find her writing, sweating it out in a hot yoga class, or catching up on a new book or TV show.
Anthony Berteaux, San Diego State University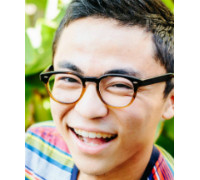 Anthony is a sophomore at San Diego State University studying journalism. Originally born in Los Angeles, he has grown up for most of his life in Tokyo, Japan and has lived in Hawaii and Northern California before finally landing in San Diego. On his campus, Anthony is the co-host of his super-serious radio show "19 and not Pregnant: Reality with Tony and Daisy" and he has recently been appointed assistant editor for the opinion section at his school paper, the Daily Aztec. As a pro-Israel writer and advocate, Anthony has attended and spoken at various pro-Israel advocacy events the past semester and was chosen as a participant for ADL's campus mission trip to Israel. He is also a born again Taylor Swift fan and can sing "Blank Space" backwards, which he thinks is both disgusting and incredibly impressive.
Mackenzie Broderick, Northwestern University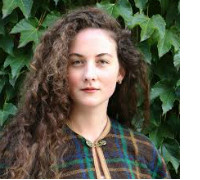 Mackenzie is a Portland native attending Northwestern University. She is a sophomore studying creative writing and history, and writes for Stitch, the campus fashion magazine, the Daily Northwestern, and The Huffington Post. An active member of Greek life, she is on the executive board of her sorority. In her free time, she can usually be found reading and writing tortured novels.
Bobby Caruso, Western New England University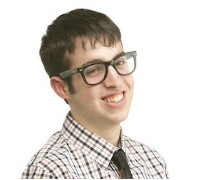 Bobby is a junior at Western New England University where he majors in communication–journalism. Hailing from the heart of Long Island, he is working towards a career in media or strategic communication. Bobby currently writes for CelebrityWatchdog.com and previously wrote for Springfield's largest newspaper. Engaged in local politics, he is currently a legislative intern at the Massachusetts State House. On campus Bobby is a Peer Advisor, active in his theatre program, and has served as an Orientation Group Leader. When not obsessing over pop culture and Apple products, you can find Bobby lost somewhere in the vortex of Wikipedia. Follow him on Twitter @bobbby831.
Lauren Casella, Colgate University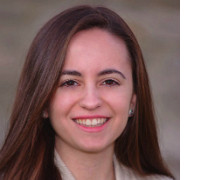 Lauren is a junior at Colgate University double majoring in political science and religion. She has interned with the National Constitution Center in her native Philadelphia and this past summer worked as an intern for the Colgate Communications Office in Hamilton, NY. She continues her involvement with Colgate's Communications Office as a student writer throughout the academic year. Lauren works with the First-Year Orientation Experience as a member of Link Staff serving as a liaison to the first-year class. She is also the business manager for the Colgate Maroon-News. She pursues her interest in social media and the digital revolution by managing the social media profiles for Colgate Women in Business and the Maroon-News. This past semester she served as the marketing intern for Colgate's Center for Outreach, Volunteerism, and Education. In her spare time, she can be found reading, discovering new music, visiting new coffee shops, anddocumenting her adventures on Instagram. Follow her on Twitter at @laurencasella.
Dylan Ciccarelli, Colby College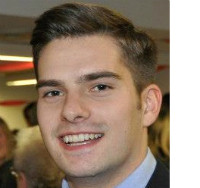 Dylan, originally from Toronto, Canada, is a junior at Colby College majoring in Government with a minor in Women's, Gender, and Sexuality Studies. Interested in LGBTQ rights and politics in Africa, he spent a semester abroad studying at the University of Cape Town. Back at Colby, he is a member of the Men's Track and Field Team, a mentor for Colby Cares About Kids (CCAK), and is involved in the Student Government Association. He has written for Outside Colby and the Monkey Cage Blog on the Washington Post. You can follow him on Twitter @dylanciccarelli.
Madeline Diamond, Bucknell University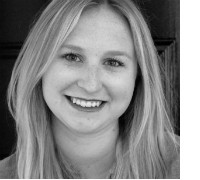 Madeline Diamond is a student at Bucknell University double majoring in English and history. She grew up moving between Southern California and Connecticut, and considers herself as much of a Californian as she does an East Coaster. Madeline is currently the news editor of The Bucknellian student newspaper and enjoys sharing campus and global news with the Bucknell community. She is also active in her sorority Chi Omega. Madeline has previously interned at the nonprofit organization VOICES of September 11th. Her interests include knitting, watching "Dateline", and trying to win The New Yorker caption contest. Follow her on twitter at @mgdiamond_.
Nina Friend, University of Pennsylvania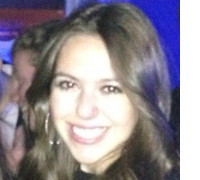 Nina Friend worked last summer as The Huffington Post's College intern and is excited to join the editors-at-large team as the representative for Penn, where she is currently a junior. A Chicagoan obsessed with Italy, Instagram, and anything involving chocolate, salted caramel, or donuts, Nina takes pride in her decision to major in subjects that many people frown upon: English and theatre.
Kenza Kamal, Ohio State University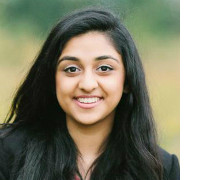 Kenza is a student at The Ohio State University. She is a Pakistani-British-American, and in the ten years she has lived in the states has never granted a request to say "ten points to Gryffindor." She is an editor for OSU's Journal of Politics & International Affairs, a member of the Collegiate Council on World Affairs, and works on the Health & Safety committee of undergraduate student government. She enjoys photographing, reading, fashion, ranting about systemic oppression, consuming dangerously high quantities of chocolate, and lamenting the lack of BBC in America. Find her on twitter @kenza_kamal.
Naib Mian, Northwestern University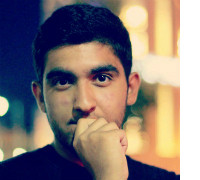 Naib Mian, a Bay Area native, is a sophomore at Northwestern University studying journalism and international studies. He is passionate about issues relating to social justice and human rights and is interested in international reporting. He also writes a column for the Daily Northwestern that has ranged from politics to the benefits of flappy bird. When he's not writing you can find him taking pictures of food-related adventures and discovering wild spellings of his name at Starbucks.
Victoria Moran, University of Virginia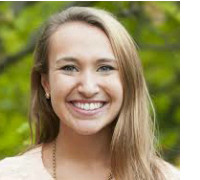 Victoria is a second-year student at the University of Virginia who majors in media studies and English. She writes a biweekly lifestyle column at the Cavalier Daily, which allows her to impart her valuable insight on subjects ranging from the enigma that is the male brain, to gender-related issues characterizing college campuses, to streaking UVA's famous Lawn -- and can posit with a considerable degree of certainty that her mother is her most loyal reader. She undergoes an existential crisis on a weekly basis and divides her time evenly between buying food on the UVA Corner and laughing at people who mistake stories from The Onion to be legitimate.
Diana Murphy, Princeton University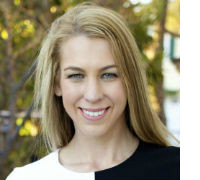 Diana Murphy is The Huffington Post's editor-at-large for Princeton University. She is studying art history and works for an art gallery in Manhattan. She enjoys writing about fashion and art. Diana has a blog dedicated to exploring the connection between fashion and art; it includes fashion inspiration, and styling tips as well. She is an avid dog lover, tries to be an avid yogi, and dedicated ice cream connoisseur.
Katie Park, Rutgers University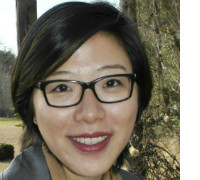 Katie, originally from Pinehurst, North Carolina, is a junior at Rutgers University with double majors in political science and journalism and media studies. She is the news editor of her student newspaper, The Daily Targum, a contributor for USA TODAY College, and an intern at Courier News/MyCentralJersey.com. When she is not reading or writing about social justice, public policy, and technology, she is probably reading, blogging, playing the cello, or playing with her cats, Geoff and Freud. You can find her on Twitter at @kasopar.
Emily Reich, Brandeis University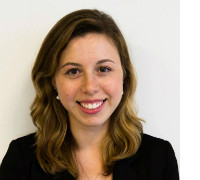 Emily is a sophomore at Brandeis University, where she is studying psychology, journalism, and business. On campus, Emily writes, edits, and coordinates events for Her Campus Brandeis. Originally from a suburb of New York City, she enjoys hikes with her dog, baking, and reading everything from newspapers to novels.
Lani Renaldo, University of Southern California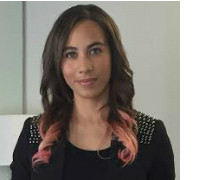 Lani is thrilled to be a HuffPost editor-at-large. She is currently a freshman at the University of Southern California. As a student of popular culture, Lani lives for music and blogs on the music world, entertainment and social justice for HuffPost Teen and sites like PopWrapped. Lani has been featured for her work on The Doctors and GMA and on websites like TheGloss. An avid Twitter enthusiast, when she isn't performing onstage as a singer-songwriter, she enjoys pretending like she understands USC football. You can follow her at @g0ldyl0kz.
Kiley Roache, Stanford University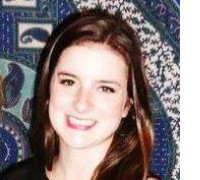 Kiley is a freshman at Stanford University originally from Chicago. She is a proud alumni of The Mash, the Chicago Tribune's teen publication. She enjoys reading, writing and Dunkin' Donuts coffee. Some days she wants to change the world, others she just wants talk about One Direction. You can find her on Twitter and Instagram at @KileyRoache.
Neel Swamy, University of Michigan-Ann Arbor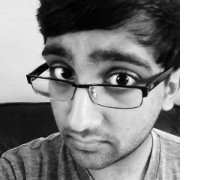 A native of Connecticut, Neel is a proud student at the University of Michigan-Ann Arbor, where he is studying pre-pharmacy. On campus, Neel is an opinion writer for school newspaper, The Michigan Daily, and a member of the Health Science Scholars Program learning community. Prior to starting college, Neel has also enjoyed being a contributor to HuffPost Teen and in 2013, represented his state at the 2013 Al Neuharth Free Spirit & Journalism Conference in Washington D.C. In his free time, Neel enjoys running, binge-watching "Law & Order", admiring pictures of Pugs on the Internet and listening to Ellie Goulding on repeat.
Timothy Tukes, Morehouse College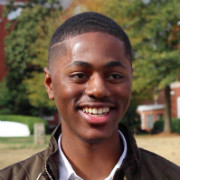 Timothy is a campus editor-at-large for Huffington Post, where he writes about campus news, social issues and pop culture. At Morehouse, he studies English, Spanish and French. On campus, he also hosts and executively produces his talk/variety show Let's Talk with Timothy Tukes. His bylines have appeared in Black Enterprise, BlackEnterprise.com, and MusedMagOnline.com.
Calling all HuffPost superfans!
Sign up for membership to become a founding member and help shape HuffPost's next chapter