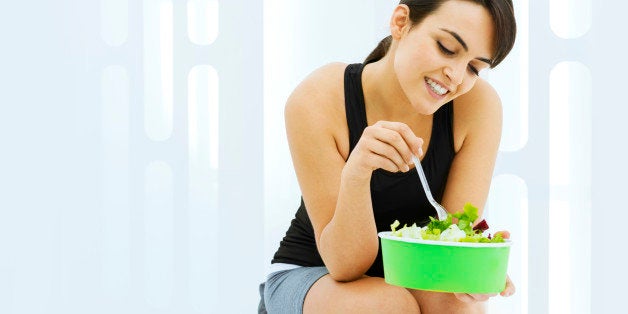 Welcome to Day 7 of HuffPost Healthy Living's 14-Day Stress-Less Challenge! In honor of National Stress Awareness Month, our goal is to use these two weeks to focus on becoming less stressed and more calm. Today's expert is Drew Ramsey, M.D., an assistant clinical professor of Psychiatry at Columbia University College of Physicians & Surgeons and author of "The Happiness Diet" and the forthcoming "50 Shades of Kale," who will be focusing on the connection between foods, eating behaviors and increased stress. Read through today's challenge, then tell us -- either in the comments, on Facebook or @HealthyLiving -- how it's going. Just joining us? Catch up on what you've missed here and sign up to receive newsletters for the rest of the challenge here.
"Stress is bad, but one reason why stress is bad is it increases inflammation," said Ramsey. "There's really interesting data on omega-3 fats, which mediate stress response. One study looked at medical students, who are obviously chronically stressed, chronically sleep deprived. They found that students who took fish oil pills containing omega-3s reduced their symptoms of anxiety by 20 percent and also reduced blood markers of inflammation."
What's more, how you eat can play a role in the way food affects your feelings of stress or well-being. "Beyond its nutrients, food is experientially valuable. Make sure during meal times you sit down, that you chew your food, that you become mindful. The same qualities that make yoga and meditation healthy for us and reduce stress can be applied to meal times," said Ramsey.
Eat Thankfully: "Every night when we eat dinner, we have a moment of silence for 30 seconds, try to center down and focus on the food in front of us," Ramsey said. "It's a way to practice things that are good for mental health. I focus intently on what I'm eating, I give gratitude for the food, thankful in a non-denominational way and I try to really pay attention to the food: its color, texture, smell. It's a way of trying to pivot away from the stressors of my day."
Keep "Stress" Foods On-Hand: "We all stress eat, so why not make it productive? Food is soothing, but use that to really battle the stress. If you're having a horrible day in the office, taking a handful of almonds and sitting in a quiet room and eat them slowly, one at a time. Focus on their taste, their mouthfeel. Some dark chocolate and almonds from your desk is way better and just as stress-relieving as going to the vending machine and getting a candy bar."
Go Probiotic: The probiotic Lactobacillus reuteri has been shown to decrease anxiety in mice, according to the latest research. "This probiotic alters the mRNA expression of both GABAA and GABAB receptors in the central nervous system. Alterations in these receptors are associated with anxious and depressive-like behaviors in animal models," explains Ramsey.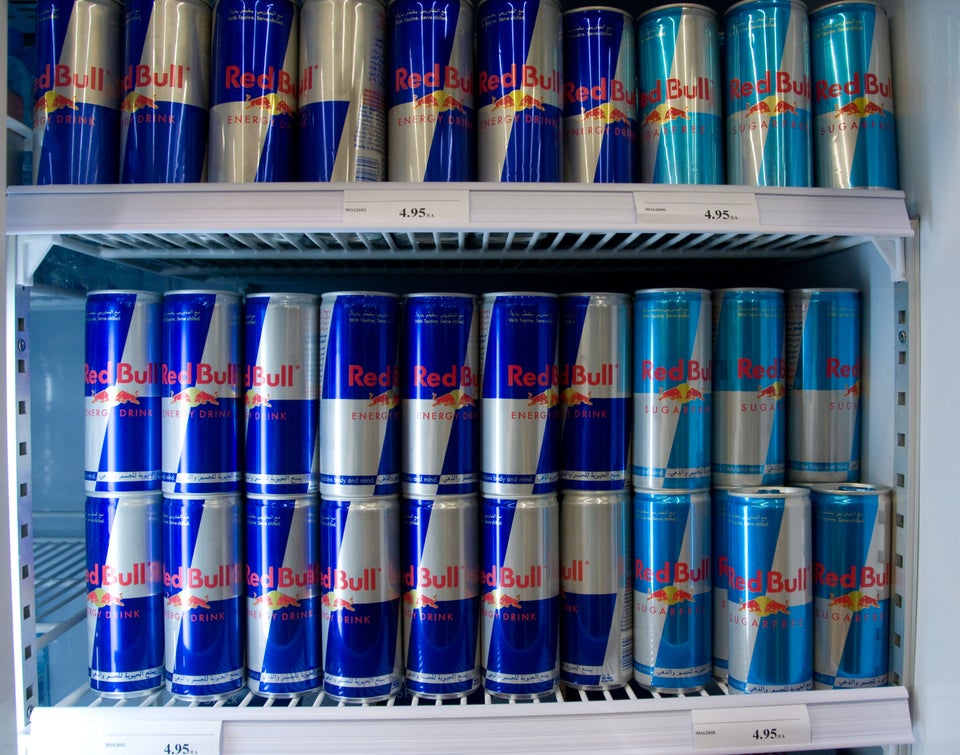 The 8 Worst Foods For Stress