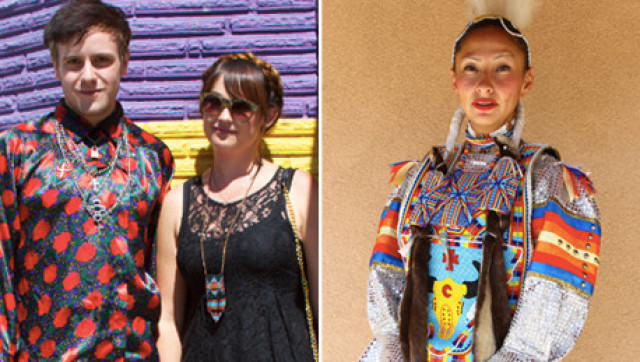 Today it brings me great pride to unveil a brand-new HuffPost Style. We celebrated our 4th birthday on July 28th (complete with Momofuku Milk Bar birthday cake, of course), so now it feels natural to graduate to our next life phase: bringing all the great style features you came to love on Stylelist (like shopping, how-to and advice designed to make your life easier and less angst-y) under the same roof--or drop-down--as the addictive news offered by HuffPost Style. This might even call for wedding cake.

And while the new section will celebrate everything we love about style, we'll also address the fact that style can cause way too much stress in our lives. What should I wear today? What will I wear to that thing in three months? Does this go with that? Did I just spend too much money on it? And, of course, the all-time cliché: does this make me look fat? We want to change that. So, in addition to celebrating all things style, we'll also be committed to reminding you -- and ourselves -- that style is supposed to be fun and fulfilling. It's about what makes you feel good, and at HuffPost Style there's no such thing as "in" or "out." We want you to get dressed, not stressed.
On the newly designed HuffPost Style you'll find illuminating shopping content, how-to's that will make your life a breeze, personal essays on style as self-expression, and of course the news topics we'd never expect you to get through your day without: first lady fashion, Kate Middleton, celebrity style news, wardrobe malfunctions and Photoshop fails.

I'm also thrilled to announce another new feature, which is practically a mission of mine: the United States in Style. In case you can't tell by my name, my family hasn't been in America for very long. So, naturally, I'm fascinated by all things American. (I even love American cheese.) And because I also love style, I've become obsessed (there's really no other word to describe it) with documenting the styles that are indigenous to different regions of this country--whether it's hair bows and madras pants in the South, cowboy hats and bolo ties in Colorado, Vans and Ray-Bans in the California valley or sailor bracelets and cable-knit sweaters in Connecticut. The clothes we wear not only tell the story of who we are and where we come from, but where we are headed.

I recently traveled to New Mexico with co-founder Lily Mandelbaum and videographer Andrea Cruz of the website StyleLikeU to explore three proud, vibrant cultures--in this case, white, Native American and Hispanic-- that not only coexist, but also inspire each other. We're hoping that United States in Style brings you many styles from many states. (So hit us up with suggestions or inquiries at unitedstatesinstyle@huffingtonpost.com!)
Check out our trailer:
Other fun things to look for: our new destination subsections The Beauty Page and The Fashion Page, and of course all the HuffPost Style you could hope for on Twitter, Facebook, Tumblr, Instagram and Pinterest.

In the meantime, we hope you love the new HuffPost Style as much as we do. Come back often!
REAL LIFE. REAL NEWS. REAL VOICES.
Help us tell more of the stories that matter from voices that too often remain unheard.