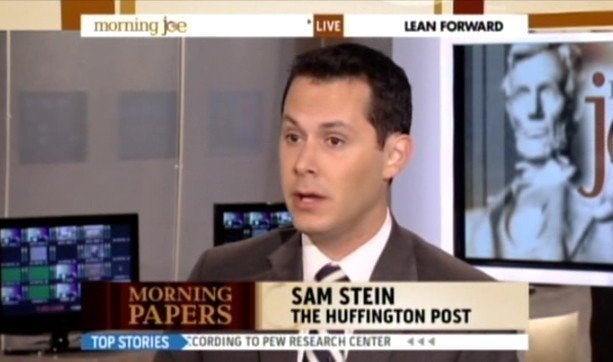 HuffPost's Sam Stein appeared on MSNBC's "Morning Joe" Friday to talk about Congress's recent failure to pass an extension of unemployment benefits.
"They did it in a way where they needed a two-thirds majority and there's gonna be quibbling over that, but you're right, the optics are terrible," Stein said. "We're talking about 12.5 billion dollars to help two million unemployed people, and in three weeks we're going to, most likely, be passing the extension of the Bush tax cuts which will cost much more than that."
On Thursday, a measure to extend unemployment insurance through the holidays fell in the House by a 258 to 154 vote, with mostly Democratic support. Twenty-one Republicans voted in favor of that bill, while 11 Democrats voted nay.
Stein later countered a claim by host Joe Scarborough that the unemployed were being encouraged not to seek jobs by the potential perpetual offering of benefits.
"I think we're operating under the assumption that these people don't want to find work, and I know there's anecdotal evidence to the contrary," Stein continued. "Another phenomenon that's really troubling is that people who are unemployed find that their unemployment is a real resume buster. I mean people don't want to hire people who have been out of work, they don't think they're skilled, they don't think they have the set."
"I think it's just wrong and erroneous to suggest that these people would rather sit back and enjoy the minimum amount of money that they're getting from unemployment benefits and not do the work. These people really want to work, these people have been out of work for over a hundred weeks."
<0--3561--hh>0--3561--hh>
Calling all HuffPost superfans!
Sign up for membership to become a founding member and help shape HuffPost's next chapter