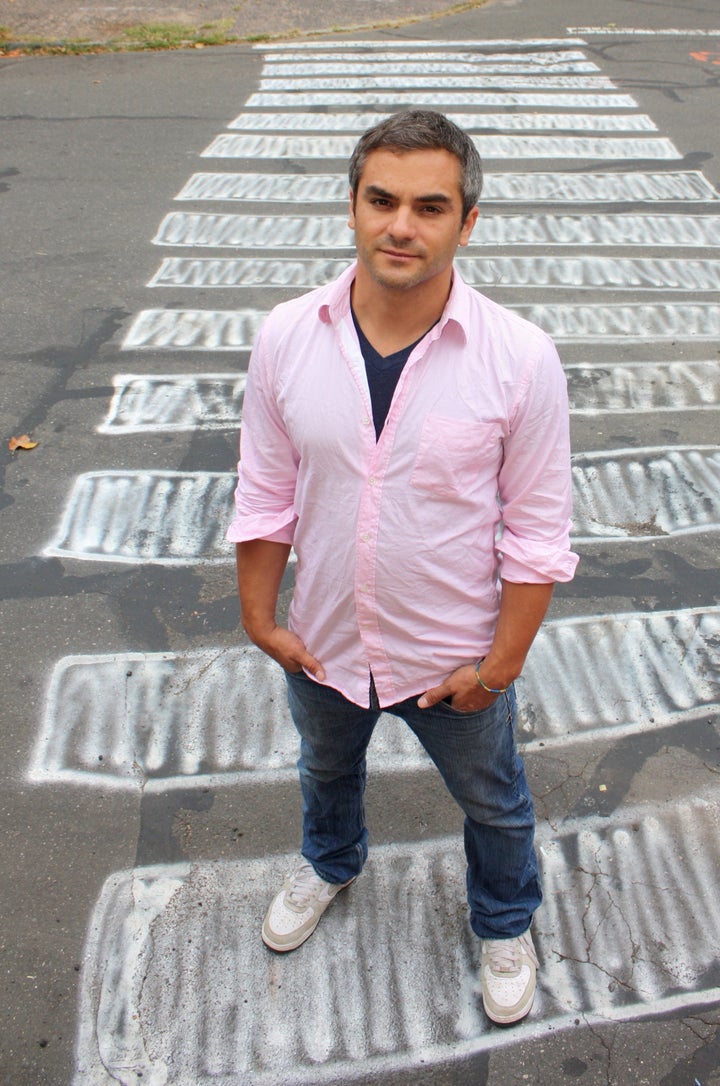 Today we're featuring Ben Berkowitz, co-founder of SeeClickFix.com, a website that is revolutionizing the way we report problems of infrastructure in our hometowns. If you notice something that needs to be fixed in your town, SeeClickFix lets you skip the bureaucracy and report the problem directly and transparently. Over 45 percent of issues reported on the site have been resolved. We chatted with Ben recently about how he's using the power of social media to fix problems around the country.

Huffington Post: Tell us briefly about yourself. Where are you from, and what type of work did you do before SeeClickFix?
Ben Berkowitz: I am 31 and from New Haven, CT. After a brief stint in LA after college, I returned to New Haven where I was determined to improve the place where I grew up and find work for myself. In that spirit I created a "New Haven: It's Better Than Your Town" t-shirt that helped to support my freelance web design career which was just getting started. Being a freelance web designer gave me the ability to work on other projects such as the "Marriage Is So Gay" t-shirt I created with friends (and which is now sold at Human Rights Campaign Stores) and a local neighborhood and business association, the Upper State Street Association. Most importantly freelancing gave me the time to start acting on the creation and promotion of SeeClickFix while scaling back the other websites I was building.
HP: How did you get the idea for SCF?
BB: There was graffiti on my neighbor's building. When I talked to my neighbor, he did not want to remove it. I called the city, I left tons of messages, and no one seemed to have the answers as to the local ordinance or whether or not they could remove the graffiti. While on hold with one of the city officials I started to think that it would be great to publicly map mine and my neighbors' concerns so that no call to the city would go undocumented and we could start to help each other resolve neighborhood concerns like graffiti and potholes, clogged storm drains and broken streetlights.
HP: How has SCF grown since its founding? How many things have you fixed? What kind of reach does SCF have?
BB: There are 70,000 issues on SeeClickFix. 60,000 of those have been reported since last January. 45 percent of the total issues have been fixed. There are over 100,000 users of the site. The site has been used in every state in the US as well as Saudi Arabia, South America, Central America, most of Europe, Russia, Guam, South Africa and, most recently, Nigeria. The site has been translated by volunteers into 12 languages. SCF is now also available as an app on Blackberry, Android and iPhone platforms and embedded as a widget on over 700 local news websites. The SeeClickFix network of widgets and the website are ranked as a top-2500 US website on Quantcast.
HP: What does your work at SCF mean to you? What does SCF stand for?
BB: My neighbors are no longer helpless when it comes to communicating with city hall and they are more inspired to participate in improving their communities. We believe that potholes are the gateway drug to civic engagement because we believe that the positive feedback loop created by a fix or a response to speaking up, magnified through social media on the web, can make communities more self-sufficient. We are excited that SCF users are proving that the frustrations of improving one's own community, though different, are universal. We are excited that we have created a way to harness that collective frustration into something positive. We have seen neighbors not only report their own problems or the problems in other neighborhoods but actually resolve them with their own hands as well. Users of SCF have planted street trees, done litter pick-ups and even painted their own crosswalks.
For more, explore our 'Greatest Person of the Day' archive and subscribe to receive daily email updates.