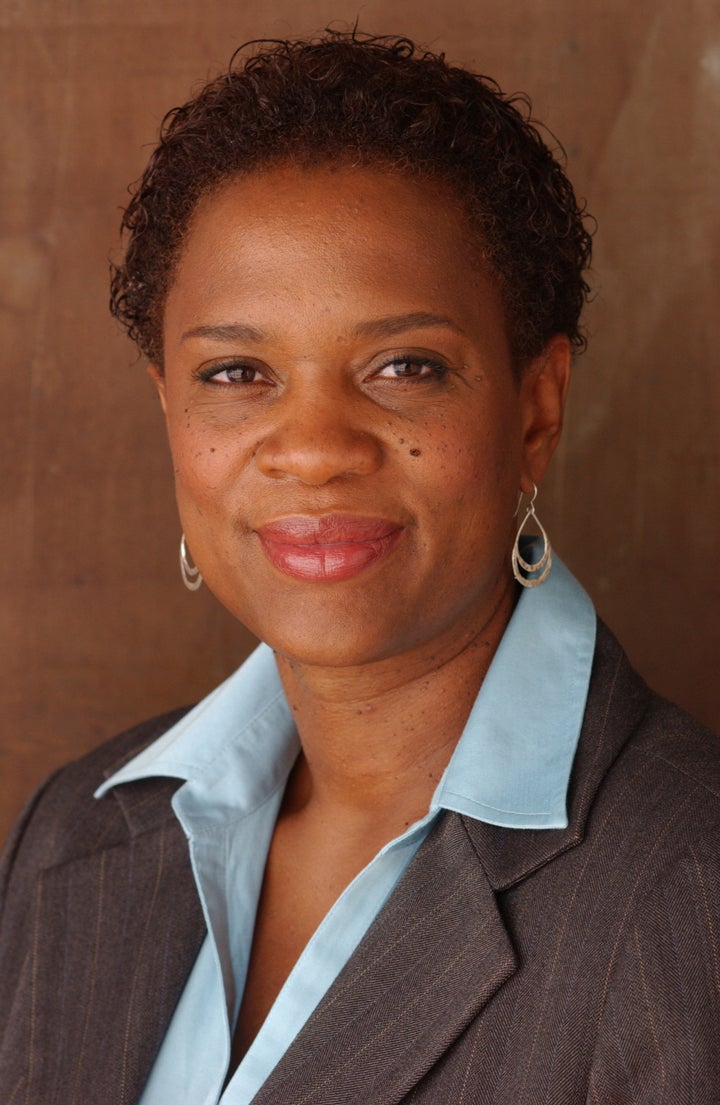 Today we're interviewing Robin Hughes, the president of Abode Communities (AC), an organization that builds safe and affordable homes for low-income families in the Los Angeles area. Since Robin joined Adobe Communities fourteen years ago, the group has built almost 3,000 homes for Southern Californians in need.
Huffington Post: Tell us about yourself. How did you get involved with Adobe Communities?
Robin Hughes: I believe that providing a low-income family with a safe, stable and affordable place to live is the first step to alleviate poverty. Building a better life begins with having a place to live. Children succeed more often in school when they have a safe and stable home, and adults can begin to create opportunities for themselves when they are not burdened by the extraordinarily high housing costs that exist in our urban centers like Los Angeles.
HP: What shape was AC in when you took over? How has the organization evolved in the fourteen years you've been in charge?
RH: Abode Communities has a 42-year history in Los Angeles. It was founded as a design center where young architects could volunteer their time to provide pro-bono services to community groups to plan and design socially beneficial projects like health clinics and child care centers. With the need for affordable housing in the Los Angeles region reaching a tipping point in the 1980s, Abode Communities' focus shifted to the production and preservation of affordable housing. Its greater guiding principle continued to be engaging people in the development of their neighborhoods.
I was fortunate to take over the organization from strong leadership with a focused mission, but I endeavored to bring an entrepreneurial approach to our operation and increase the number of people we serve. This meant building on the expertise that already existed in-house, which included architecture and real estate development. Abode Communities now oversees the entire life cycle of the communities we build by designing, developing and operating for the long-term. In 1998, we started a property management division, and the final piece was providing an additional social safety net through a substantive resident services program, which we launched in 2000. Combined, this multi-disciplinary approach is an innovative model unique to Abode Communities.
HP: What does Adobe Communities do?
RH: Abode Communities works to address the severe housing crisis in our region. To help increase the number of affordable homes available, Abode Communities is a nonprofit organization that creates affordable, multi-family apartments that serve the region's large workforce, low-income families, seniors and individuals with special needs. Los Angeles is the second-most expensive city in the nation to live in, which puts an enormous burden on hardworking families. Families who pay more than 30 percent of their income for housing are considered "cost burdened" and may have difficulty staying in their homes and affording other necessities such as food, clothing, transportation and medical care. Because of these high housing costs, economically disadvantaged residents are more likely to live in substandard or overcrowded conditions or are at risk of homelessness.
HP: Describe for us the effect on the Los Angeles community AC has had since its founding. How many houses have been built, and how many people do you currently house?
RH: Currently among the top developers of affordable housing nationwide and the premier developer in Los Angeles, Abode Communities employs an innovative, multidisciplinary approach through architecture, real estate development, property management and resident services. We have provided comprehensive architectural services and technical assistance to more than 500 community groups on projects including permanent, sustainable affordable housing, homeless shelters, child care centers, health clinics and senior centers.
In response to great need and a refined expertise, our core work shifted to affordable housing in the 1980s. Since then, we have raised almost $350 million from private and public sources and invested this capital in low-income communities. We have completed more than 50 developments totaling almost 3,000 homes and we currently own 34 properties serving almost 5,000 residents.
HP: Tell us about the resident services program you spearheaded. Why is it so important?
RH: Affordable housing is extremely important, but we also recognize that sometimes affordable housing alone is not enough for low-income families to succeed. In particular, there is overwhelming evidence that high-quality, out-of-school programs for children can lead to increased academic achievement, higher rates of high school retention and graduation, greater instances of college matriculation, as well as better health and well-being.
With this in mind, Abode Communities launched a comprehensive resident services program, Beyond Homes, in 2000. It is designed to help low-income families find and access services and currently has 2,500 active participants. We offer place-based resources, like after-school tutoring, employment assistance and computer labs directly to residents' front doors, which help put them on the path toward greater self-sufficiency and provide them with the tools to thrive physically, socially, emotionally and economically.
HP: What greater problems is AC trying to address? What do you, personally, get out of the work that you do?
RH: Adron, an Abode Communities resident and single father of three, spoke at the official dedication ceremony for one of our properties, Ivy Terrace, in September 2010.
In his speech, Adron shared his three-year struggle after suddenly losing his wife, which included time living in a homeless shelter. During this difficult period, he kept his family together and used his modest income as a furniture mover to apply to live at Ivy Terrace in Van Nuys. Now, not only do he and his children have a permanent home, but they also benefit from services like a computer lab and after-school activities provided on-site, all opportunities to build a better life.
Ivy Terrace was fully occupied one month after construction. Deluged with applications when the property opened, Abode Communities had to turn away more than 550 applications, showing the continued need for affordable housing in our community.
I do this work because it has the potential to transform the lives of families like Adron's and the need is overwhelming. Abode Communities is part of a social justice movement that strives to provide access to housing, an equitable share of public and private resources, innovative practices in the housing industry and a path for individual success.
HP: Who or what inspires you? Who are your heroes?
RH: While I couldn't have articulated it back then, my inspiration for this work began at a very young age. I lived in a disadvantaged neighborhood in Los Angeles and I remember several government officials walking around our apartment building interacting with the residents one day. I don't remember what their official business was, but I do remember how they treated my family and my neighbors. They were disconnected; talking at them and not really listening to their concerns or suggestions.
My work is guided by the conviction that effective change happens when the people that are most impacted are engaged, that it doesn't have to come from the top. Neighborhoods can be made better by residents teaming together, listening to each other and creating a shared vision. I am fortunate that Abode Communities can be part of these visions.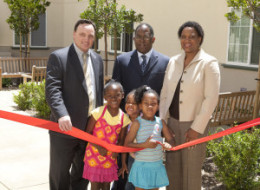 For more, explore our 'Greatest Person of the Day' archive and subscribe to receive daily email updates.
Related
Popular in the Community