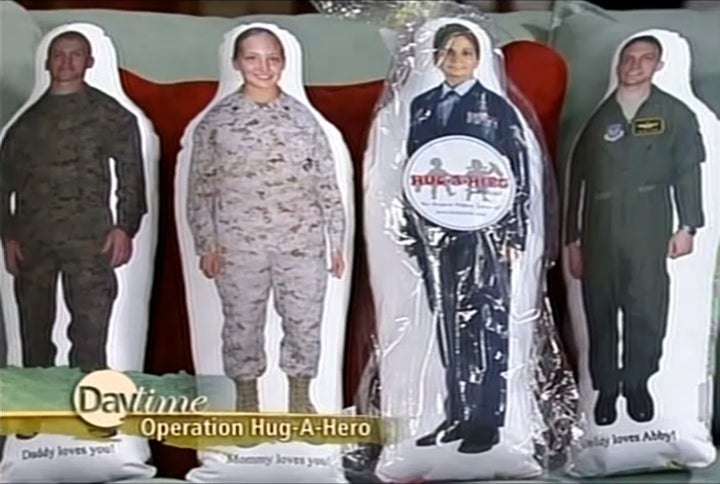 When military parents leave their children, many communication resources are available to keep them in contact. However, many find that keeping in touch can't compare to the real, physical touch of parent at home.
Operation Hug-A-Hero is trying to change that. The organization makes soft, stuffed dolls with an image of a parental hero screened onto it, giving children a touchable connection that is huggable as it is accessible.
KAAL reports that Beyond the Yellow Ribbon Southeast Minnesota, a military support group, volunteered to help Operation Hug-A-Hero make toy companions for kids coping while their parents are serving.
Kenn Roehl of Beyond the Yellow Ribbon told KAAL that giving kids a tangible reminder helps them maintain a relationship.
"Visually they're able to see and remember every day. They can talk to the soldier. So if they're upset they can take that doll and look at mom or dad and tell them their worries."
In March, NBC Daytime interviewed Lisa Berg, executive director of Operation Hug-A-Hero. She explained that a $25 donation can put a doll into a military child's hands.
WATCH:
Related
Popular in the Community