This grandmother knows how to give a sweet sendoff.
For more than a decade, Elizabeth Laird has been sending off military members from Fort Hood, Texas, in the best way possible -- with a huge hug. And each time they return home, she greets them the exact same way. Fittingly, she is now known as the "hug lady," but has been recently unable to fulfill her role due to be hospitalized. WFAA reported. Now, the troops Laird has sent off over the years are rallying to return the kindness, by raising over $80,000 for their hugging grandmother's medical bills.
"The hug lady was very inspirational in my first deployment to Afghanistan; she touched my heart," retired Army Capt. Caren Adkins told the news outlet. "One American impacting so many lives."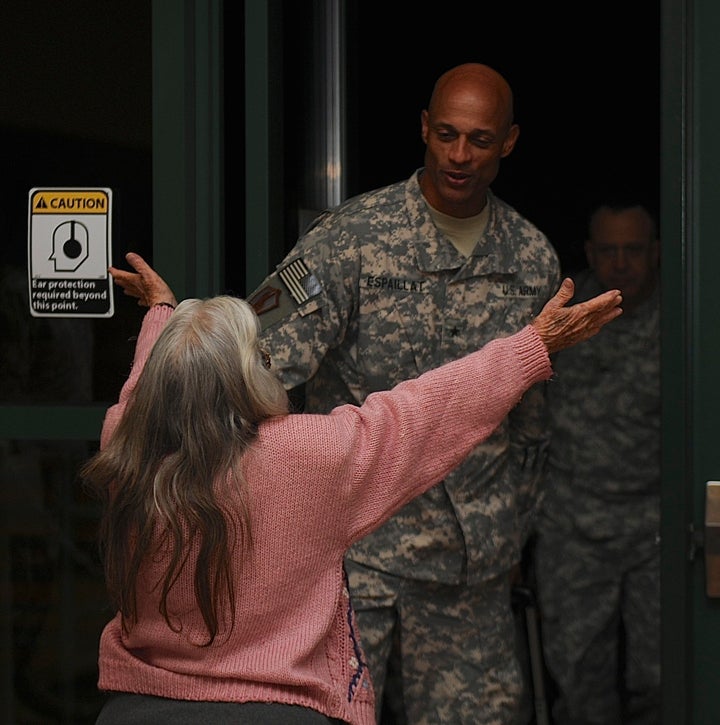 Laird has maintained her post at the airport in Fort Hood since troops were deployed for the Iraq War in 2003, the Washington Post reported. She has been devout to supporting military members with this kind act, even driving to the airfield after her husband's funeral in 2008 to meet an incoming flight of troops, according to the Statesman. Over the last 12 years, Laird estimates she has given nearly 500,000 hugs.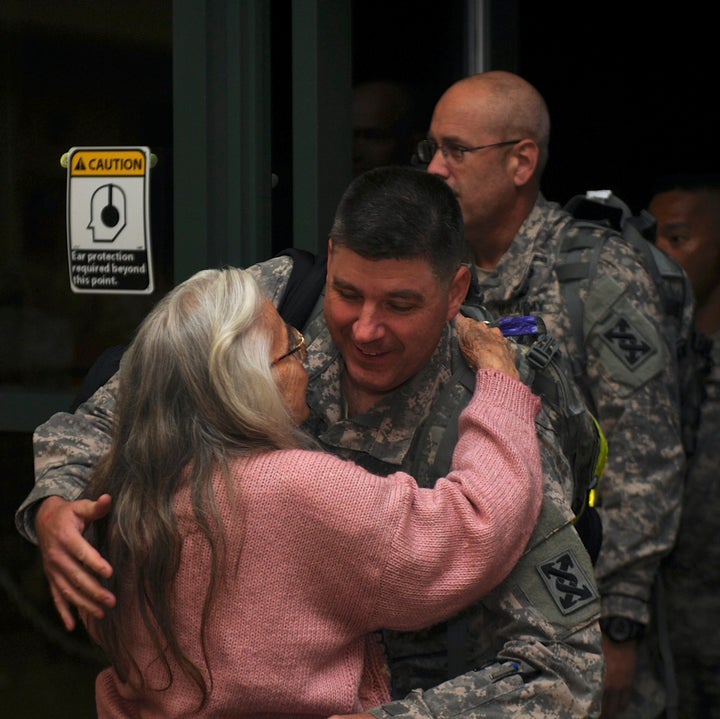 But for about that same amount of time, Laird has been battling breast cancer, and was admitted to Metroplex Hospital in Killeen, Texas, in November, WFAA reported. Shortly after, her son Richard Dewees set up a GoFundMe campaign, with the goal of raising $10,000 to help cover his mother's medical expenses. But as of Tuesday, more than $80,000 has been raised for the "hug lady," and soldiers are paying visits to Laird's hospital in Killeen, Texas, to receive their hugs.
"They just want to thank her, for encouraging them, for giving them something to look for … they knew when they went over there, when they came back, someone would be waiting," Dewees told The Washington Post. "A lot of them say they don't have families, but they have her."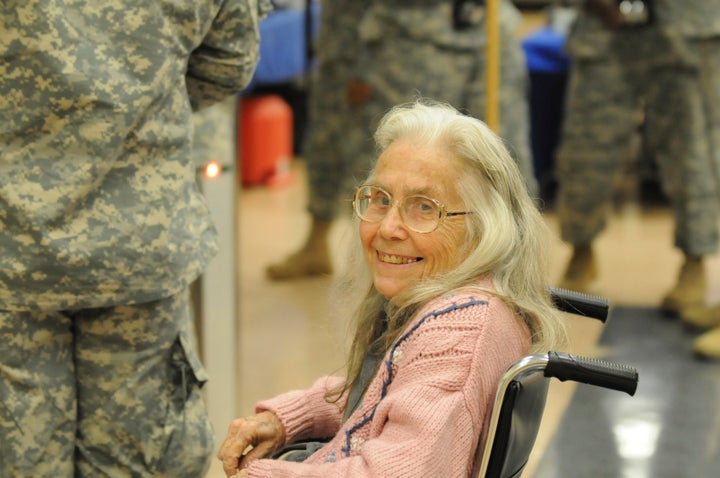 Though her cancer has spread, and she will not be undergoing chemotherapy or radiation treatments, Laird is hopeful she'll be back at her post in a few days, WFAA reported.
"Got flights coming up," she told visiting soldier Edmond Clark. "Got to get out and hug you."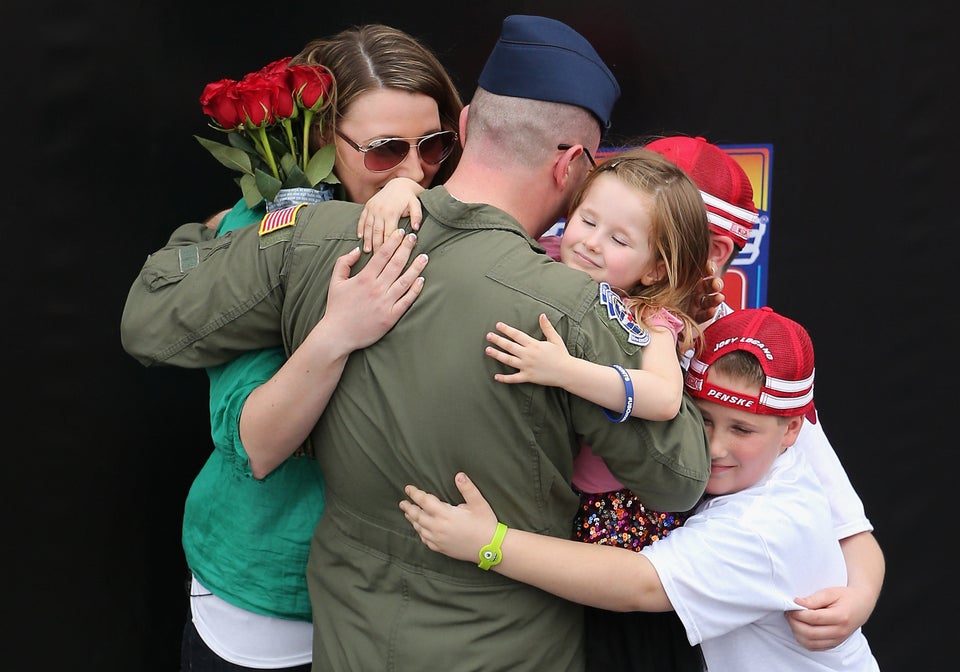 Military Homecomings