My, Amazon, what big boxes you have!
The better to ship cars with, my dear.
At least, that's what we believe is the purpose of this behemoth box snapped by Reddit user "listrophy" in Madison, Wis. Specifically, we believe the ginormous package holds a Nissan Versa Note. As part of a promotion launched last year, three of the cars sold through the site were supposed to be delivered in oversized Amazon boxes.
(Story continues below)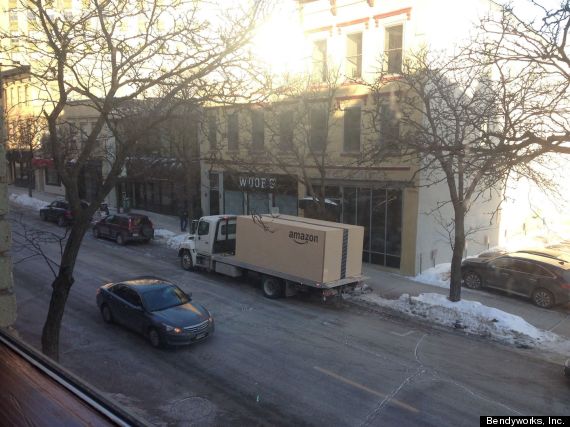 (Photo credit: Bendyworks)
We've reached out to Amazon for more information but haven't heard back. So, technically, the box could just be holding a bulk order of banana slicers.
What do you think is in the box?
Here's another picture of the package, via Twitter:
UPDATE: Wednesday, Jan. 8 -- In an email to The Huffington Post, Nissan North America spokesman Josh Clifton confirmed the mystery box does indeed contain one of its cars. As evidence, Nissan provided the following picture: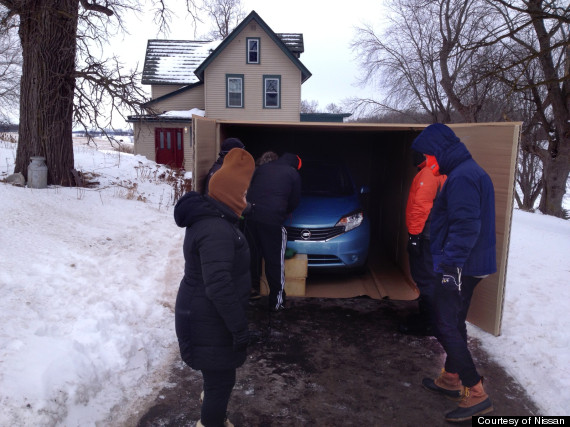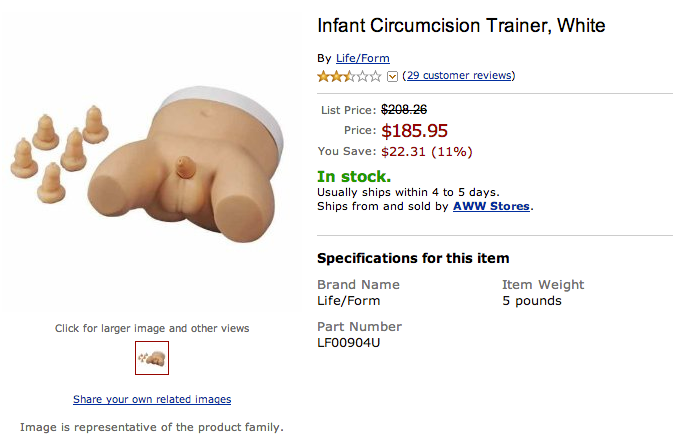 WTF Amazon Items
Popular in the Community