When people think of Santa Monica they probably think of the beach, the sun, the promenade... it is doubtful that many people think of its hidden gem, the Santa Monica Symphony, the crown jewel of Southern California's community orchestras.

Founded in 1945 by a group of Los Angeles area studio musicians with a love of classical music, the Santa Monica Symphony has evolved over the last seventy years into an eclectic mix of professional and volunteer musicians of exceptional quality.

The mission of the Santa Monica Symphony is to provide first-rate classical music concerts free of charge and thus accessible to all. The fact that the Santa Monica Symphony offers its programs to the public for free sets it apart from almost every other orchestra of its kind in Southern California.
Now in his fourth season as music director and conductor, Guido Lamell infuses the symphony with passion, excitement and verve. The concerts are always convivial: Maestro Lamell makes it a point to introduce each piece from the podium speaking to the audience as if he were casually chatting with friends in his living room; he shares background information as well as anecdotes from his more than 30 years as a violinist with the Los Angeles Philharmonic.
He told me, "I have been greatly privileged to be a member of the Los Angeles Philharmonic and it has given me the opportunity to play under the baton of many of the world's great conductors. I hungrily watch and mentally record every word, gesture and musical phrase of these marvelous artists and am filled to the bursting point with the desire to share those experiences with others - to pass those gifts onto those who have not had the same opportunities."
In addition, Lamell has showcased some of the LA Philharmonic's finest musicians as soloists with the Santa Monica Symphony. First Associate Concertmaster Nathan Cole, Principal Cellist Robert deMaine, and First Violinist Vijay Gupta have stepped into the spotlight and dazzled Santa Monica Symphony audiences with their world-class performances.
This year the Santa Monica Symphony is the proud recipient of a prestigious National Endowment for the Arts (NEA) 2016 Art Works Grant. The grant supports their annual Martin Luther King Holiday Weekend concert which, this year, will recreate the historic 1939 performance of Marian Anderson on the steps of the Lincoln Memorial - an event that Time Magazine called, "The concert that sparked the Civil Rights Movement." Soprano Caroline McKenzie and the Santa Monica Symphony will replicate Ms. Anderson's program of arias, spirituals and patriotic songs.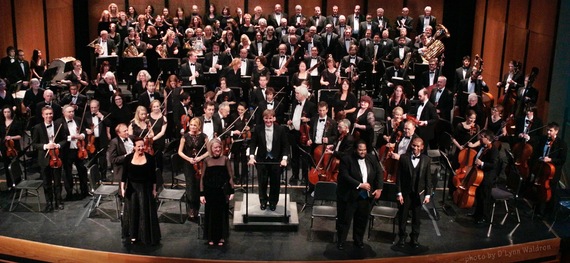 Maestro Lamell remarked, "We are proud of providing the opportunity to experience live music where there wasn't opportunity before and we perform classical music for crowds of screaming and cheering fans from all walks of life. What could possibly be more gratifying than that?!"
So don't miss the concert Saturday afternoon, January 16th, at 2:30 at the SGI Auditorium, 525 Wilshire Boulevard in Santa Monica.
For more information please visit www.smSymphony.org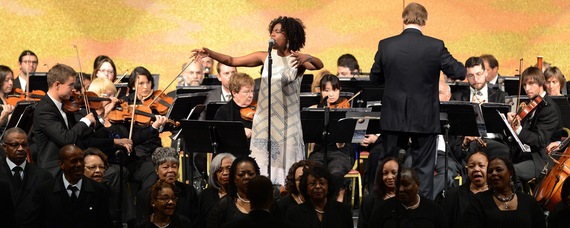 Related
Popular in the Community