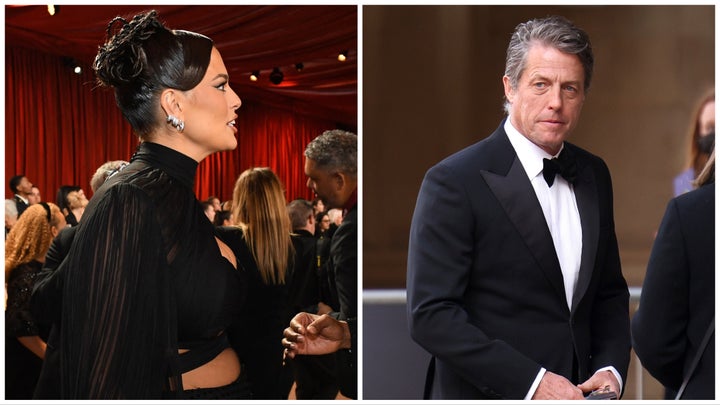 The Oscar for the most cranky red carpet interview goes to …
The "Love Actually" star seemed to have no love for questions like:
"Do you have your hopes up for anyone [to win tonight?]" (Grant's answer: "No one in particular.")

"What are you wearing tonight?" (Grant's answer: "Just my suit.")

"Who made your suit?" (Grant's answer: "My tailor.")
But things really seemed to take a turn for the worse (er, worser?) when the model asked Grant about his very memorable cameo in "Glass Onion: A Knives Out Mystery." In the film, Grant plays Benoit Blanc's (Daniel Craig) husband, revealing the detective is gay.
"Well, I'm barely in it. I'm in it for three seconds," Grant told Graham when she asked about how he felt about his role.
"Yeah, but still, you showed up and had fun, right?" poor Graham attempted.
"Uh, almost," Grant responded.
Graham, realizing that she's going to get absolutely nothing out of this exchange, wrapped things up, then thanked Grant for his time.
"It was nice to talk to you," Graham said, prompting Grant to look away, make a flustered face and seemingly roll his eyes.
Twitter users also had a lot to say about the interview. Check out their comments below:
Popular in the Community