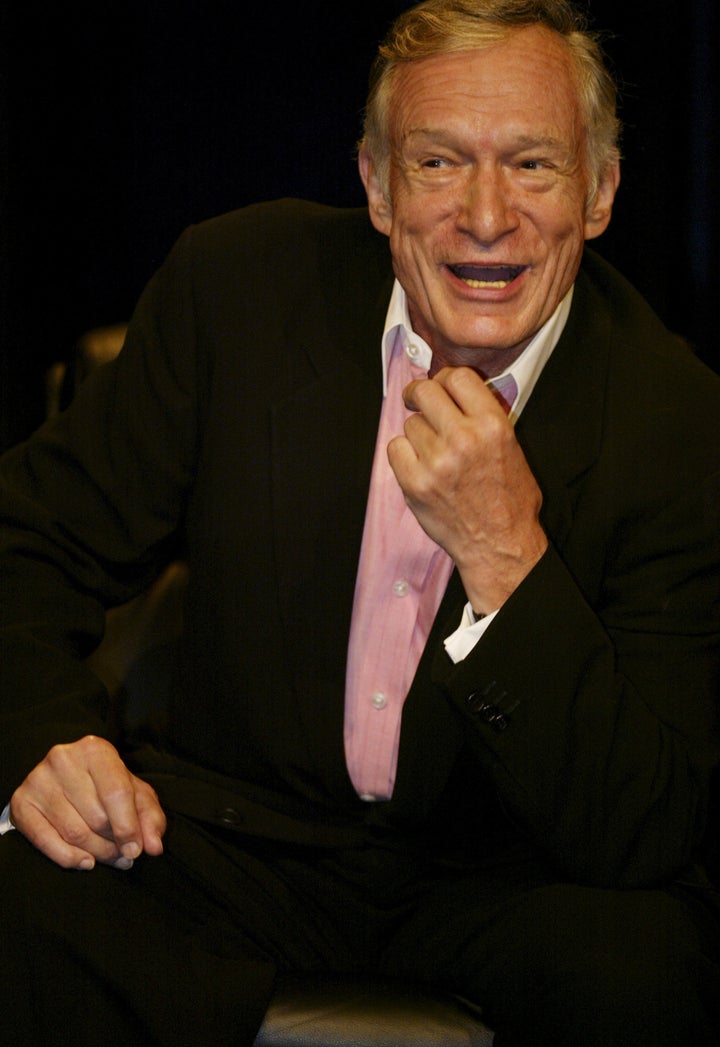 HUGH Hefner has gleefully enjoyed a sexually liberated life, but few know it all started with a little erotic dabbling within the Playboy czar's own family.
In his upcoming book, "Mr. Playboy: Hugh Hefner and the American Dream," Steven Watts writes how after Hefner wed his first wife, Millie, in 1949, he enlisted his friend Eldon Sellers, who would later help him co-found Playboy, into a staging a foursome.
The book relates: "One night after [Hugh] and Millie watched a stag film with Janie and Eldon Sellers, he suggested that the four of them make love on the same bed, each husband to his own wife. They did and in Sellers' words, 'It was different and exciting.' According to Millie, Hugh began to hint at switching partners, apparently suggesting it with the Sellerses, although the swap never materialized."
Hef then went further, trying a foursome out on his own family. "It did happen with his brother, Keith, and his wife, Rae, one evening," Watts writes. "[But] while Millie ultimately backed out of having sex with Keith, Hugh slept with his sister-in-law."
The book also claims Hef once tried a gay tryst. "Hefner's thirst for sexual experience became so strong that he even had a one-time homosexual experience," Watts writes. "One evening in downtown Chicago he was propositioned and, according to Sellers, he 'thought, what the hell. Found it an interesting experience. As far as I know, the guy just gave him [oral sex].' "
Product Description
When Hugh Hefner quit his job at Esquire to start a magazine called Playboy, he didn't just want to make money. He wanted to make dreams come true. The first issue of Playboy had a Sherlock Holmes story by Sir Arthur Conan Doyle, an article on the Dorsey brothers, and a feature on desk design for the modern office, called "Gentlemen, Be Seated." Hefner wrote much of the copy himself and drew all the cartoons. But the most memorable part by far was the set of pictures he bought from a local calendar printer of a scantily clad Marilyn Monroe.
In this wise and penetrating biography, intellectual historian Steven Watts looks at what Hugh Hefner went onto become, and how he took America with him. Hefner became one of the most hated and envied celebrities in America, dating a long list of his magazine's beauties and always standing just barely on the wrong side of decency and moral uprightness. He also, at one time, had 7 million subscribers to his magazine. Though in time he would lose readers to more explicit magazines on one side and "lad" magazines on the other, the Playboy brand never lost its luster.
Popular in the Community