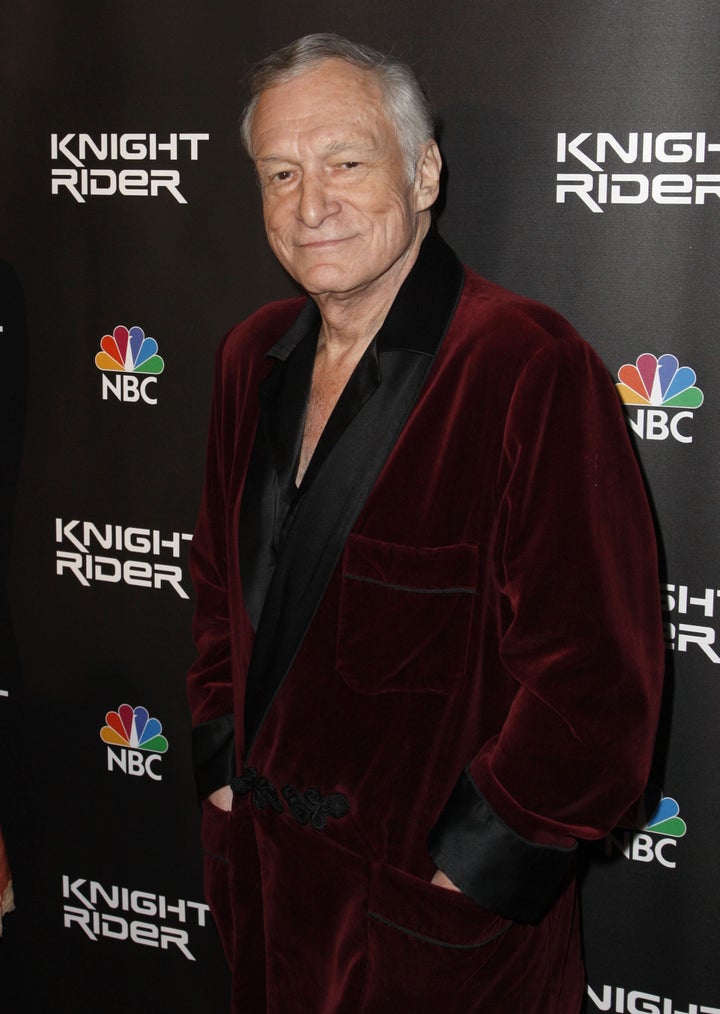 When asked whether he takes "a lot" of Viagra, Hef said, "I don't take a lot, but I take it when it's called for."
"I make love a couple of times a week, and I take the Viagra when I'm going to be making love," he continued. "I would say at 84 it helps. It's God's little helper."
Hef only has one remaining girlfriend, Crystal Harris, 24, following his split from the Shannon twins, 20, earlier this year.
In her new memoir Kendra Wilkinson chronicles her first time with Hef, in a Playboy mansion orgy:
"One of the girls asked me if I wanted to go upstairs to Hef's room... It seemed like every other girl was going, and if I didn't it would be weird. One by one, each girl hopped on Hef and had sex with him... for about a minute. I studied their every move. Then it was my turn... it was very weird. I wasn't thinking about how much older Hef was--all the body parts worked the same. I wanted to be there."
Another ex-Bunny, Jill Ann Spaulding, described the Hef orgy a few years ago:
"Hef just lies there with his Viagra erection. It's just a fake erection, and each girl gets on top of him for two minutes while the girls in the background try to keep him excited. They'll yell things like, 'fuck her daddy, fuckk her daddaddy!' There's a lot of cheerleader going on! The main girlfriend wipes off his [uncondomed] penis. She's the girl who actually shares the bed with him. She sleeps there all night. She's around 22 years old. He uses all the same girls. She's been there for three years now... When it first gets started his main girlfriend gives him [oral sex], then she has sex with him. She's the first to go because that's the safest for her. No protection and no testing. He doesn't care."
Popular in the Community