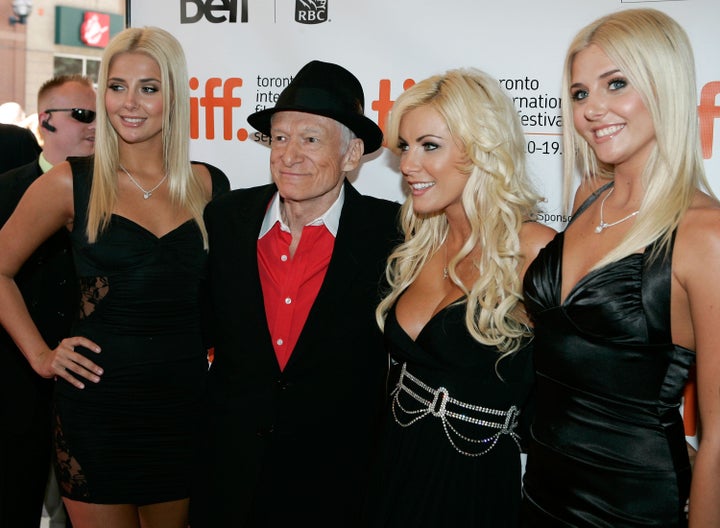 Newly-engaged Hugh Hefner is profiled in the New York Times magazine, and he talks about his wild past and finally settling down at 84 with Crystal Harris, 24.
"This is it," he said. "This is a very, very special one. I expect to spend the rest of my life with her."
Hef tells the NYT that his first two wives cheated on him, and he felt older and "not well" during his marriage to Kimberley Conrad, the Playmate he wed in 1989. Their divorce was not finalized until last year, even though they split in 1998.
"During the marriage I was faithful," he said to me emphatically, "and she was not." (Hefner, for all his advanced views, clings to the double standard and has never entirely got over his first wife's admission that while they were engaged she had an affair with a high-school coach.) The aftermath, he now admits, was "overcompensation," as he began dating posses of women, including one named Brandy and a pair of twins named Sandy and Mandy. "You can't make this stuff up," he said, laughing at himself. At one point, early in his '80s, he was living with seven young women and trying vainly to enforce a 9 o'clock curfew to keep them from dating anyone else.
Hef also reveals to the NYT that he started masturbating at age 18 and didn't lose his virginity until he was 22. Read the whole story here.
Calling all HuffPost superfans!
Sign up for membership to become a founding member and help shape HuffPost's next chapter