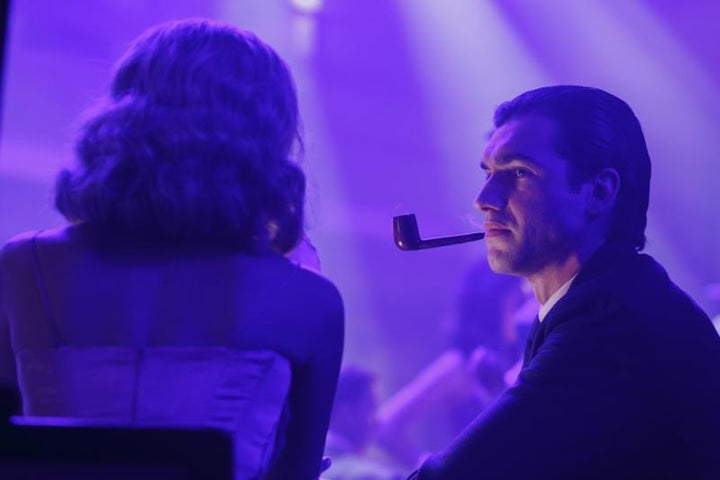 Whether you think Playboy magazine liberated America from its puritanical shackles or sent America spiraling into a Godless moral hell, you gotta admit it changed the game.
And since all things Playboy stemmed from the vision of its founder, Hugh Hefner, it's logical that a new docu-drama tells the Playboy story through the story of Hef.
The 10-part American Playboy: The Hugh Hefner Story becomes available Friday on the streaming service Amazon Prime.
It's an authorized production, done with the blessing of Playboy Enterprises.
The upside there is that the producers have access to Hefner's and Playboy's archival material, which seems to be copious. That suits executive producer Stephen David's familiar hybrid style, blending documentary footage and interviews with dramatic re-creations.
The flip side of an authorized production is that while we learn a lot about the peaks and valleys of Hefner's life, the series doesn't go too deeply into several issues raised about Playboy over the years, like exploitation, objectification, and elitism.
Instead, when it comes to controversy, American Playboy seems to focus primarily on the accusation that because it flaunted naked women, Playboy was obscene.
That's an easy notion to refute and even ridicule in 2017, when Playboy's style of nudity has become so comparatively tame that for a while the magazine bailed out of the game altogether.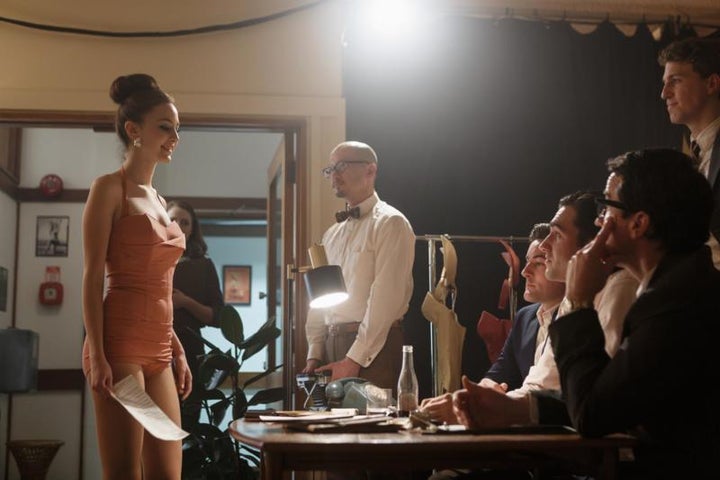 For better or worse, naked bodies are everywhere today, from cable television to the Internet, and the idea children or anyone else can be "protected" feels more antiquated than manual typewriters.
Still, it was a popular charge when Hefner started Playboy in 1953, and American Playboy tries to explain the social context in which various jurisdictions tried to ban Hefner's magazine and/or lock him up.
Challenging that sort of enforced "morality" was, of course, one of the precepts on which Hefner conceived his "men's magazine," which he originally wanted to call Stag Party.
It wasn't just that every issue had full-color pictures of discreetly naked women. Playboy also argued from the beginning that sex was not shameful and dirty, just a natural part of life that should be celebrated.
Hefner expanded on that notion over the years in a series of long, long essays titled "The Playboy Philosophy."
Aristotle they're not. But they did help shape and cement the Hefner brand: a tall, lean, pipe-smoking fellow in a smoking jacket or a bed jacket, surrounded by impeccable furnishings, fascinating company, fine food, tasteful music and beautiful women who were both adoring and willing.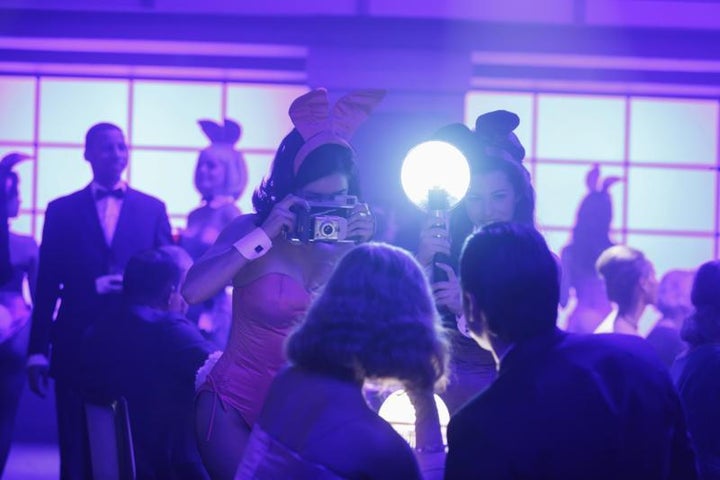 For some American men, the life of Hef was the ultimate aspiration. For others, the message was more like "I'm Hugh Hefner and you're not."
There's reinforcement for each side in American Playboy. While Hefner didn't sail smoothly through life, he more than fulfilled his vision of creating a lifestyle magazine that afforded him the epitome of that lifestyle.
It also helped shift the whole national conversation in a direction he felt it needed to go, partly because Playboy defied the notion that pictures of naked women automatically made a magazine dirty and sleazy.
Hefner wanted a sophisticated tone, and while he didn't always achieve it, he used the magazine to showcase some fine writing and exceptional photography in areas that extended to fashion, cultural trends and exploration.
The monthly Playboy Interview produced some of the most candid insights into prominent and interesting people. Hefner's own fondness for jazz led Playboy both to write about music well and to sponsor live music festivals.
At the same time, spinoff productions like the late-night Playboy After Dark television series foreshadowed social media in letting Hefner sell a misleadingly telescoped image of his world.
To watch that show, or to read about Hefner's life, it looked to be one long party in which all the guests were elegant, desirable and beautiful, sipping expensive cocktails as they discussed the coolest, hippest subjects in the cleverest and most knowing way.
American Playboy fills in some of the spaces that carefully crafted image skipped over. Hef wasn't a great husband or a great father. He didn't make all the right moves.
Still, to watch it here, Hef's life was a big win, and American Playboy features lots of naked women to prove it. The question of whether he was as good for America as he was for himself is largely left for another day.
Calling all HuffPost superfans!
Sign up for membership to become a founding member and help shape HuffPost's next chapter
BEFORE YOU GO