Conservative radio host Hugh Hewitt announced on Thursday that he supports Donald Trump becoming the Republican nominee, despite arguing just last week that the GOP should make moves at the party's convention in July to block Trump from the nomination if he didn't change.
"Clinton can't respond effectively to Trump's blunt assessment of terrorist threats because Americans know that her positions over the years — on Egypt, Iraq, Syria and especially Libya — have directly contributed to the dangers we face," he wrote. "Trump is positioned to make the case that Clinton's cavalier approach to State Department email security has compromised her ability to combat terrorism, particularly if, according to new reports, she discussed sensitive operations, such as planned drone strikes, via non-secure communications."
Republicans will lose in the general election if they abandon Trump, Hewitt added.
"Because ticket-splitting has dropped to all-time lows, the GOP can't afford to abandon a Trump candidacy," he wrote. "Without him, Republicans risk low voter turnout in November and losses in statehouses across the country — scuttling the chance to advance conservative priorities at the state level, regardless of what Trump does while in office."
Echoing Senate Majority Leader Mitch McConnell (R-Ky.), Hewitt called on Trump to be more disciplined in his campaign and drop attacks on federal Judge Gonzalo Curiel, who is presiding over lawsuits against Trump University.
"Trump's task now is clear: It's time to abandon his off-the-cuff remarks, disengage from his battles with the media and methodically prosecute the case that throughout her career, Clinton has consistently displayed a disqualifying lack of judgment. He needs to develop this argument, detail it and drive it home," he wrote.
Hewitt said on his radio show last week that Republicans should change the rules of the convention to deny Trump the nomination unless the candidate changed the direction of his campaign.
"I wanna support the nominee of the party, but I think the party ought to change the nominee. Because we're going to get killed with this nominee," he said. "If Donald Trump pulls over a makeover in the next four to five weeks, great, they can keep him. It would be better if he had done so five weeks ago."
Trump has called Hewitt a "third-rate radio announcer."
Before You Go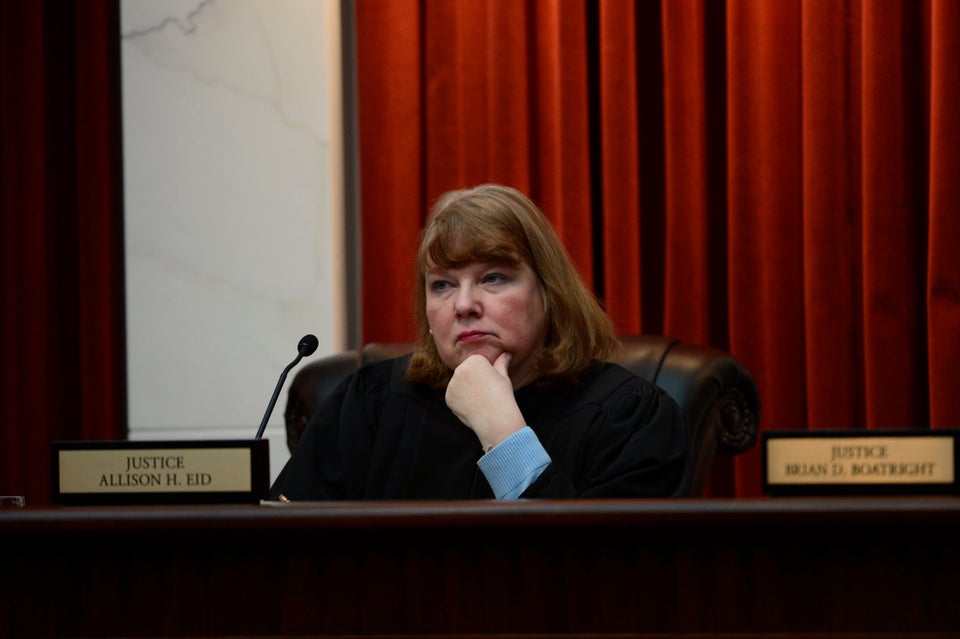 Donald Trump's Potential Supreme Court Justices
Popular in the Community