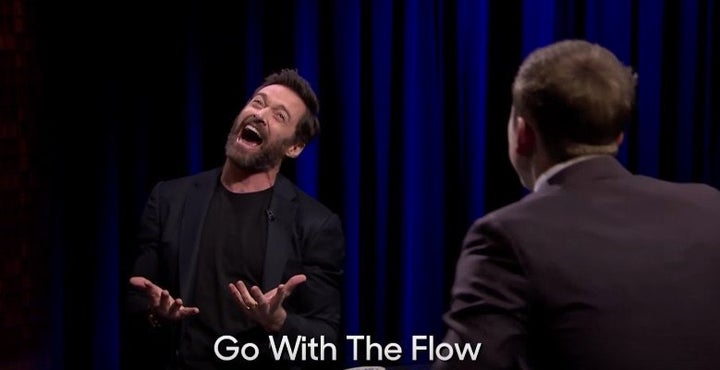 Even Wolverine's healing ability might not be enough to recover from this.
Hugh Jackman and his "Eddie the Eagle" co-star Taron Egerton went all out during Monday night's game of Catchphrase on "The Tonight Show." After being handed a shocking first round loss thanks to Jimmy Fallon's Nicolas Cage impression, the pair came back with a victory in Round 2.
Then came the single greatest moment in Catchphrase history. 
With time winding down, Jackman had to act out "go with the flow" for Egerton. And dude didn't hold back. In the performance of his life, Wolverine starts gyrating and moving his body in ways that probably no person ever has ... or ever should again. 
PHOTO GALLERY
X-Men: Days of the Future Past