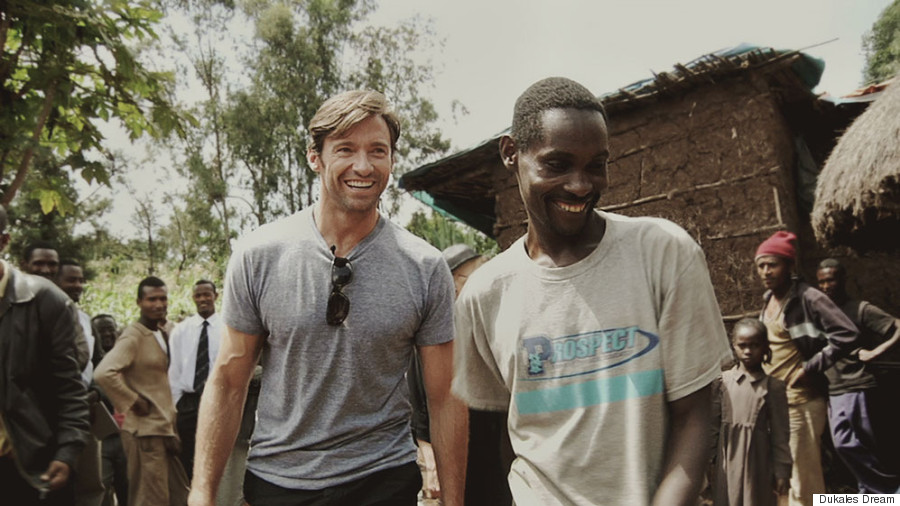 Hugh Jackman is a movie star, Broadway performer, family man, humanitarian and all-around class act. But did you know he was a coffee shop owner?
The 46-year-old actor was inspired to open his own cafe after traveling to Ethiopia in 2009 as an ambassador for World Vision Australia. There, he meet a young coffee farmer named Dukale, who worked day-in and day-out to provide for his family. While spending time working alongside Dukale and understanding his craft, Jackman and his wife Deborra-Lee Furness soon realized the difference fair trade coffee makes to the grower and the environment, and how purchasing it can change lives. Just by having a cup of fair trade coffee a day, they, and others, could change the course of global poverty.
What began as a trip to tell the story of coffee turned into much more. "By the end, we had this whole fairy tale ending of seeing Dukale's name on a brand with a massive national coffee seller," Jackman told The Huffington Post of the creation of his brand, Laughing Man Coffee & Tea, and the documentary film "Dukale's Dream," which documents his friendship with Dukale and how his time in Ethiopia shaped his view on buying and drinking java. Thanks to a new partnership with Keurig, Laughing Man Coffee will be available nationwide, allowing Dukale's blend to prosper and awareness for these unique coffees to grow.
"Buying fair trade to non is the difference to a grower having pride, having the ability to send their kids to school and making sure they're going to be eating three times a day or not," Jackman said. "I always think about where my coffee is coming from: Who's the grower? What's that grower's situation? What's the community like? Keurig is the number one buyer of fair trade coffee in America and they have programs in every one of the communities that we work with. That should give people a huge amount of confidence and security when you buy their coffee. It does make a big difference. It's not just the nice thing to do, it changes lives."
Keurig is offering four blends of Laughing Man's: 184 Duane St. Blend (the location of Laughing Man Cafe in New York City), Colombia Huila, Ethiopia Sidama and Dukale's Blend (straight from Dukale's farm). One hundred percent of Laughing Man Worldwide profits benefit those in need around the world.
"I don't care who you are, everyone wants the whole planet to have equal opportunity to live," Jackman told HuffPost. "The sad part is knowing that generations of a family have never been out of the cycle of poverty, but we'll get to see it broken."
This page contains materials from The Huffington Post and/or other third party writers. PricewaterhouseCoopers LLP ("PwC") has not selected or reviewed such third party content and it does not necessarily reflect the views of PwC. PwC does not endorse and is not affiliated with any such third party. The materials are provided for general information purposes only, should not be used as a substitute for consultation with professional advisors, and PwC shall have no liability or responsibility in connection therewith.
Before You Go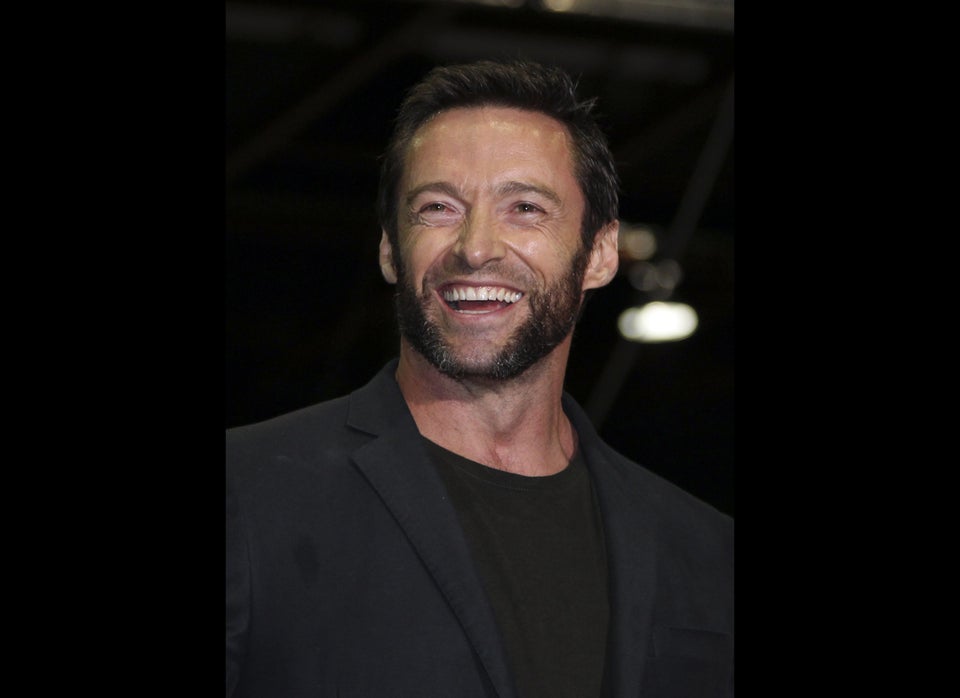 Hugh Jackman