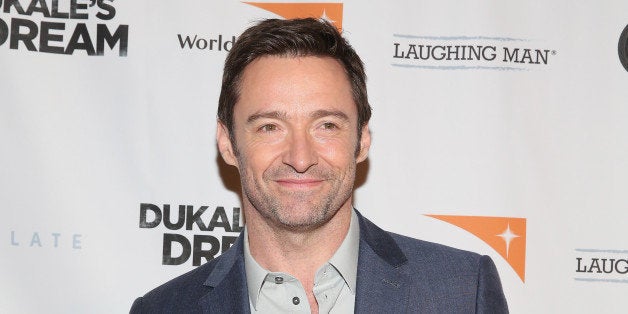 Hugh Jackman clearly isn't a fan of spoilers.
The actor, who recently announced that the upcoming "Wolverine 3" will be his final turn as the iconic "X-Men" character, tip-toed around a question about "Deadpool" during an interview with The Huffington Post on Thursday. Jackman, who is promoting his new documentary, "Dukale's Dream," alongside the nationwide launch of his coffee brand The Laughing Man Coffee and Tea, kept mum when asked about a possible Wolverine cameo in Ryan Reynolds-fronted film.
"Hmmm, I can't ... no. Nope," Jackman mumbled under his lips while giving off a sweet smile. "But, I am really good mates with [Reynolds] so ..."
Rumors have been swirling about Wolverine's potential onscreen reunion with Deadpool in the highly-anticipated action flick, slated to be released Feb. 12, 2016. The actor and Reynolds previously played the parts opposite each other in 2009's "X-Men Origins: Wolverine." "They are definitely enemies in the comics and they always spark off well together, so I'd be open to that idea," Jackman previously told MTV U.K. about appearing in "Deadpool."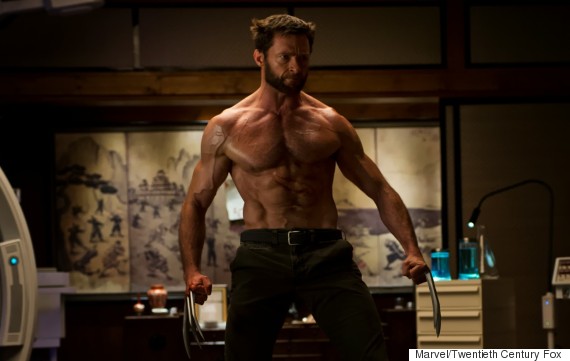 What we do know is that the 46-year-old actor is ready to get back in the gym and prep to play Wolverine one last time on the silver screen. "Weirdly, I'm really excited about shooting it. I feel great enthusiasm," he said of the untitled Wolverine sequel. "I suppose it's denial -- like the football player who announces their retirement before their last season -- and so I'm really looking forward to it. But, I know its not over yet! I still got a lot of 4 o'clock mornings and a hell of a lot of egg white omelettes and steamed chicken to have, and all of that."
Jackman insists we come back and ask him this same question in five years after he's "given up," but is truly ready to hang up his claws. "I feel very blessed that I loved playing this part," he said. "The last 'Wolverine' and that last 'X-Men' ['Days of Future Past'] were maybe two of the best and I feel like, hopefully, we'll do it again with this last one."
"There was a period about six years ago when I could see my choices being narrowed by Wolverine, but now I feel like they've opened up from doing 'Les Mis' or 'Prisoners' or 'Pan.' The options coming to me right now are more varied than they've ever been in my life," he added of what's to come. "Hopefully, I'm not that actor in 10 years who's unemployed going, 'Why did I ever leave it?' and then begging to come back."
Still, Jackman is pretty confident that 20th Century Fox and Marvel Entertainment are already looking for the next Wolverine.
"They were all really supportive -- 17 years is a long time," he said. "And I'm sure that they've already started casting, you know? Someone may sign up for an 11-picture deal, as we speak."
You'll always be Logan to us, Hugh.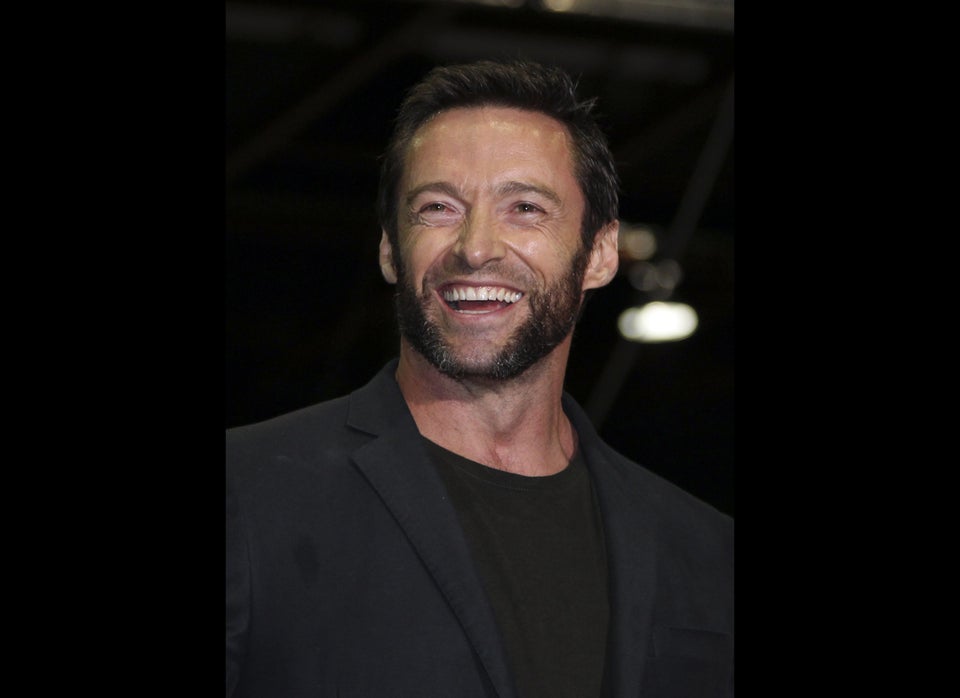 Hugh Jackman
Popular in the Community