In an interview with "60 Minutes" Sunday night, Hugh Jackman broke down when discussing his father on camera. The 44-year-old Australian actor was promoting the Oscar-contender movie "Les Miserables," but also offered a more intimate look at his childhood in Sydney, where he grew up the youngest of five children of a single father. His mother walked away when Jackman was age 8.
Jackman described the incident to interviewer Scott Pelley:
"I can remember the morning she left, it's weird the things you pick up. I remember her being in a towel around her head and saying goodbye, must have been the way she said goodbye. As I went off to school, when I came back, there was no one there in the house. The next day there was a telegram from England, Mom was there. And then that was it. I don't think she thought for a second it would be forever. I think she thought it was, 'I just need to get away, and I'll come back.' Dad used to pray every night that Mom would come back."
He also grew emotional when discussing the impact that his father had on his life and the advice the elder Jackman gave him today:
"My father is a rock. My father is my rock. It's where I learned everything about loyalty, dependability, being there day in, day out, no matter what.... It's always about the family. It's always, 'How's Deb?' It's not about work. And I think that's him living with probably some of his regrets. And feelings of maybe he at the wrong time put too much in his career. And he doesn't want me to make me that mistake. In his gentle way, he always reminds me this the most important thing."
Related
Before You Go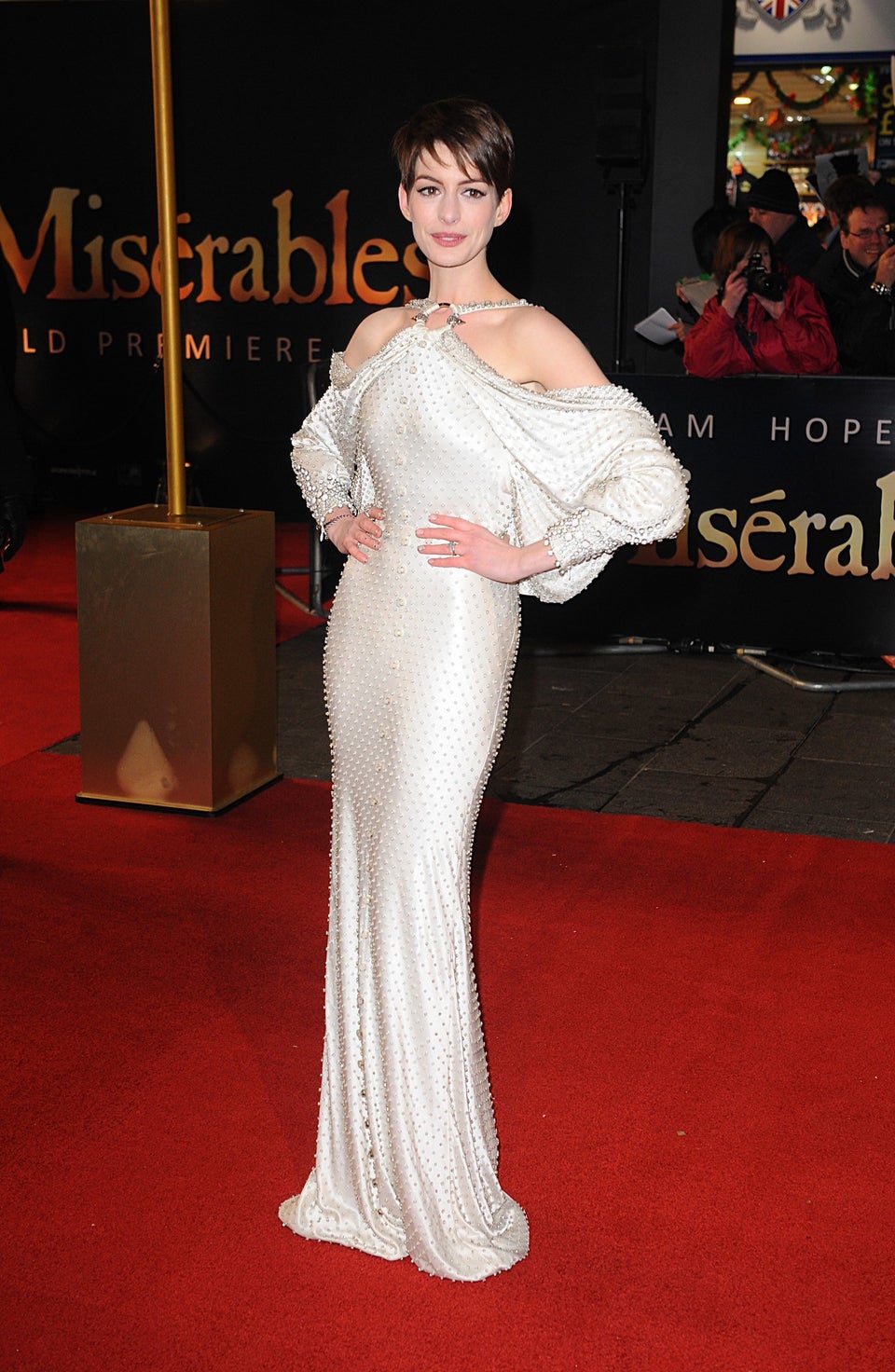 Les Miserables premiere
Popular in the Community