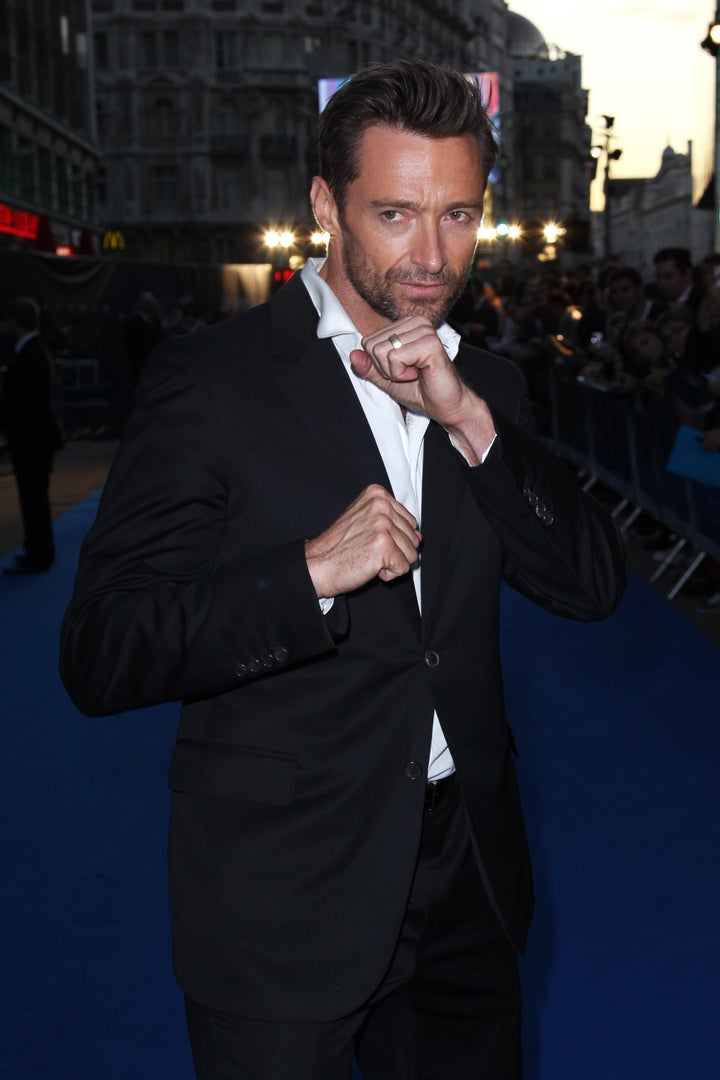 Hugh Jackman appeared on WWE Raw on Monday night, making an effort to reach out to the young male audience that could make or break his upcoming robot boxing film, "Real Steel." A unique blend of glitzy showman and physical specimen, Jackman helped move story lines and drama along, and near the end of the night, got in his own bit of action.
The star ended up in the corner of underdog wrestler Zach Ryder as he took on Dolph Ziggler, a heel wrestler known for antagonizing the audience and his opponents. He extended the annoyance to Jackman, intentionally confusing his famed Marvel X-Men character with Batman.
Fast forward to 1:05 in the video below and check out Jackman just straight up laying out Ziggler with a punch that would make his robot buddies proud. And while it was staged, the results certainly weren't planned.
"land in Bikini Bottom 9:30 am, MRI scheduled for 1 pm.....possible fractured jaw #thanksBatman" Ziggler tweeted on Tuesday, apparently so disoriented by the punch that he thought he was Spongebob Squarepants. "hairline mandibular fracture. Guess i'll put my chipotle in a blender for a few weeks, its not ballet #HEEL > heal," he added later in the day, confirming the injury.
It's hard to say, this being professional wrestling, whether he actually had his jaw broken, or the scripted series has moved over to social networking, too. After all, the whole event was to build buzz for "Real Steel," and the WWE, andwell, we're doing just that by writing about the event. Either way, it was a pretty nasty punch.
WATCH
:
Popular in the Community