Any upstanding method actor knows that preparation makes perfect. In order to absorb a character into one's DNA for the course of weeks or months on end, there's a certain amount of mental and physical groundwork required. Twenty-eight films, four Broadway performances and four award-show hosting gigs later, Hugh Jackman should know that as well as anyone. So we decided to ask him about exactly that when we sat down with him at the New York press day for "X-Men: Days of Future Past," which marks the seventh time Jackman has portrayed Wolverine. The superhero is obviously a role that requires extensive physical training (and a lot of very specific hairstyling), and if it seems like such a thing comes naturally to Jackman several sequels later, it certainly didn't at first.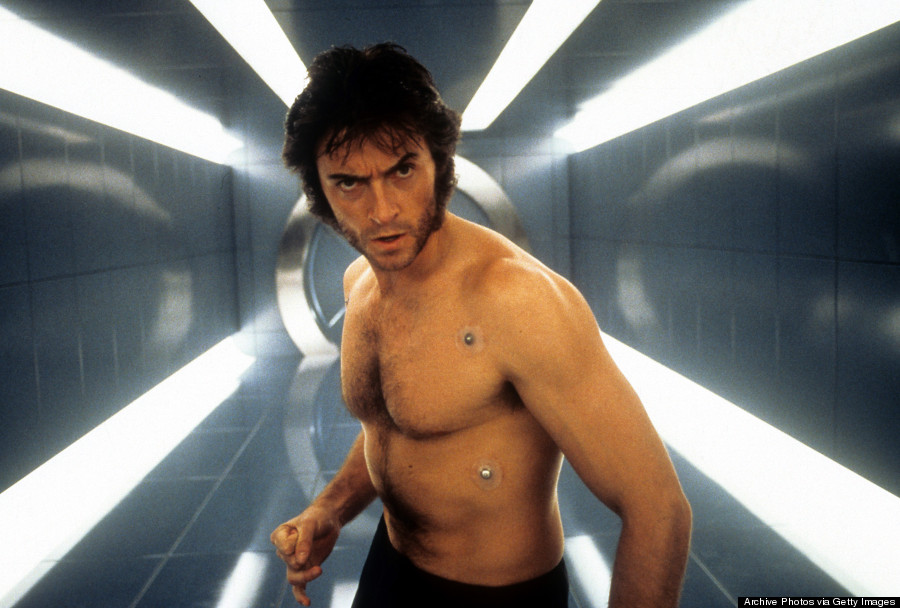 Jackman was cast in "X-Men," his first American film, three weeks before production was slated to begin. Having been a theater darling before landing the coveted role of Wolverine, Jackman was surprised at the lack of rehearsal and how much he'd have to get in shape within a short period of time.
"I didn't know anything about the movie. I went off to an IMAX theater in Toronto and saw a documentary about wolves because I didn't know there was an animal called a wolverine. I thought it must be some wolf-based thing, and actually the comic book I read has him staring down in the origin story, all beside wolves. I said, 'Oh yeah, I got it,'" Jackman said.
The wolves, in fact, influenced his performance.
"To this day, you see me always kind of looking up. I've generally got my head down and I'm looking up through my eyebrows, which we used to jokingly say was the '90210' form of acting because you notice everyone was doing that. If you can't see through your eyebrows in the shot, you're not acting," Jackman said. "But anyway, wolves always have their head down and they have that classic look because their strongest sense is smell, which is Wolverine's strongest sense as well. So to this day, I've kept that.
"But I used to walk around in my apartment on all fours, I'd read books, watch documentaries," Jackman continued. "[Director Bryan Singer] would go, 'You're doing something really weird. I don't know what you're doing.' And I said, 'Oh, you know, I've been doing this thing where I thought it would be cool to bring this wolf aspect to it.' And he goes, 'What?' I said, 'You know, wolf, because he's a wolf. Isn't he part wolf?' He goes, 'He's not a wolf. His name is Wolverine.' I said, 'Right, but there's no animal.' Then he goes, 'No, there is an animal called a wolverine. It looks nothing like a wolf. It's about this big and is very ferocious. That's where you get the name.' I'm like, 'Oh, okay, did the wrong research.' So that was very embarrassing. I did all the wrong things on the first one."
In addition to concocting a characterization that wasn't quite in line with the "X-Men" series, Jackman thought he'd easily be able to shape up in time for the shoot.
"I didn't know. I used to work in a gym and I never pumped weights. I thought they were crazy, those guys," Jackman said. "If you'd show me when I can have to push 350 pounds in my life, then I'll start to lift weights. And so I thought maybe I could get into shape very quickly, like in three or four weeks. But I couldn't, and poor Bryan: There's a scene with me walking down that blue hallway, and he had to shoot it up my shoulder because he said I was fatter around [the waist] and had skinny arms. And that first scene in the movie we actually shot at the very end. We had to push it to the end to wait for me to get into shape."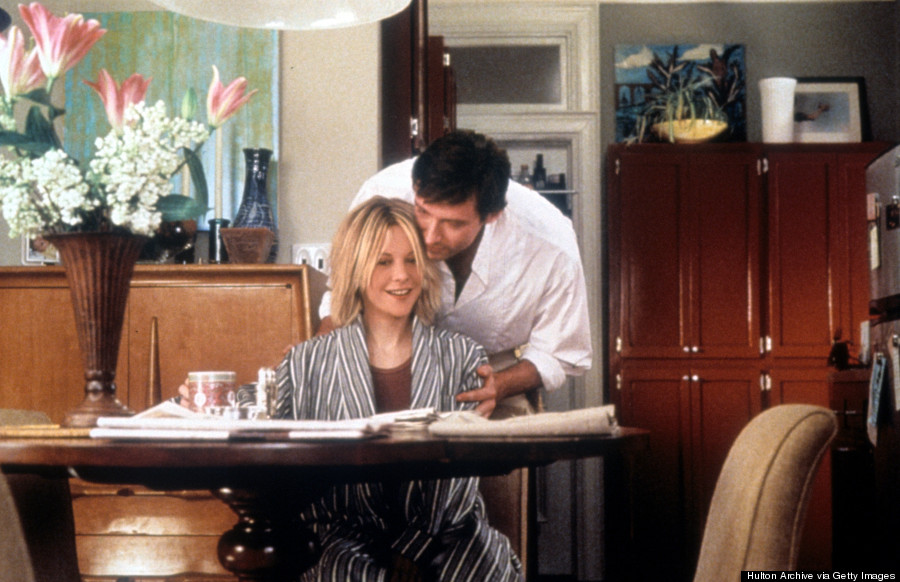 "I did a lot of work not only accent-wise, but on etiquette, manners, how I walked, how I stood, what chivalry really meant. I worked in England with experts -- the people who worked with Ang Lee on 'Sense and Sensibility' -- so that I knew not only what the form was -- standing in a room when a lady walks in, et cetera -- but why and where it came from so that I understood the root meaning of it," Jackman said of the 2000 romantic comedy he made with Meg Ryan and future "The Wolverine" director James Mangold. "And I did a lot of rehearsing that way so that it could feel grounded. It was more preparation than you'd think: how to wear clothes, how to sit, how to carry yourself, why they would do that. And I came away with a real sense of chivalry, not being fuddy-duddy and just a bunch of manners for no reason, but actually being a thing of courage and of service. Being a gentlemen was about being of service to other people."
Jackman still carries some of the lessons he learned with him. "The main thing was eating. I'm a ridiculously fast eater. I was taught all these manners by my father: I couldn't put my elbows on the table, how to put down your knife and fork; he was big on all that, and of course as soon as I was 18 and left home, I was like, 'Screw all that,'" he said. "But actually one of them was when you eat, after you take a mouthful, you put your knife and fork down. It sounds very genteel, but it's about eating your food and not stuffing your face, for digestion. It's actually a better way of eating, and that is something that I try to remember now."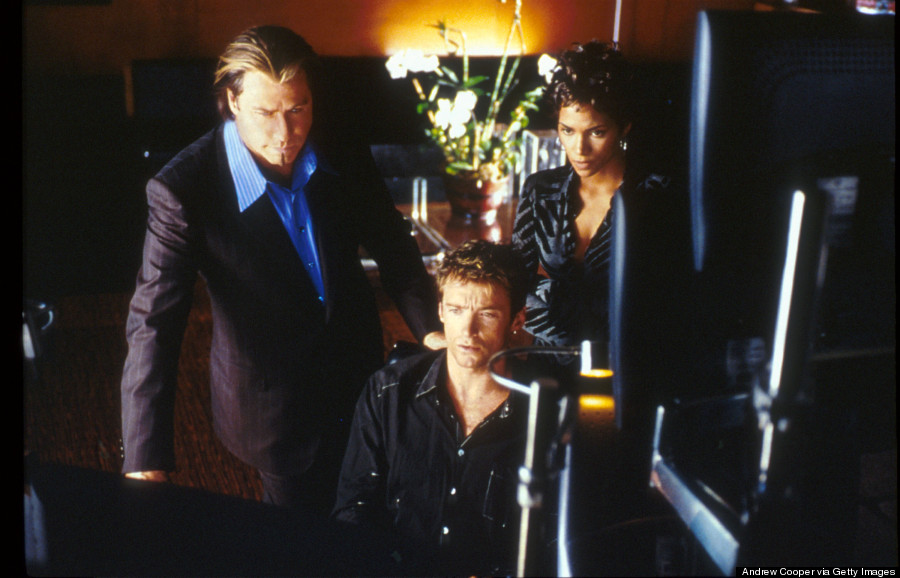 John Travolta used to "love" to rehearse, Jackman says. He liked to run through each scene as it was meant to be, props and all. Despite the "Swordfish" co-star's preparedness, Jackman struggled with the script's vernacular.
"I don't think I did a lot of research for that. I was a computer hacker, and I had to be a computer expert and there's one scene where you see me hacking and I have [director Dominic Sena] under the table giving me jargon. So he would speak and I'd be looking and I would just say it straight out because I couldn't learn all the stuff I was supposed to say," Jackman remembered. "I was purely faking it. I didn't even know what it meant; it was another language to me. And actually I didn't know the scene was going to happen. The director said I need a scene of you working on the computer. I said okay. He goes, 'Like now.' And I'm like, 'Well, I don't know,' so he just sat under the table and helped me."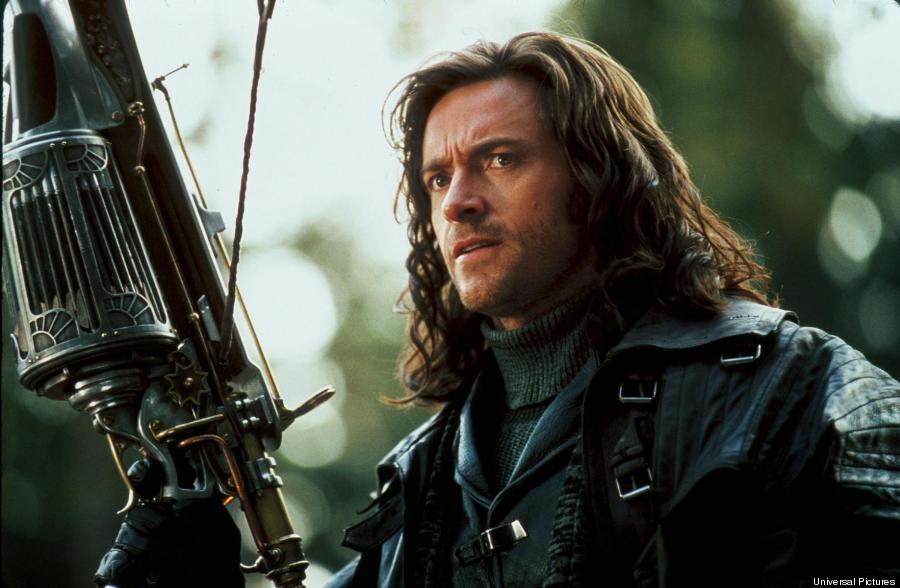 "With 'Van Helsing,' it was just growing that hair. I did a lot of fight stuff in there, and I read all those books because he was a famous character from fiction," Jackman said. "That's where that accent came from because I thought, why not play with the Dutch side of it and actually bring it back to some of the originals? So I did that and of course saw all the movies they came from. Maybe I took that one too seriously. I really think I did."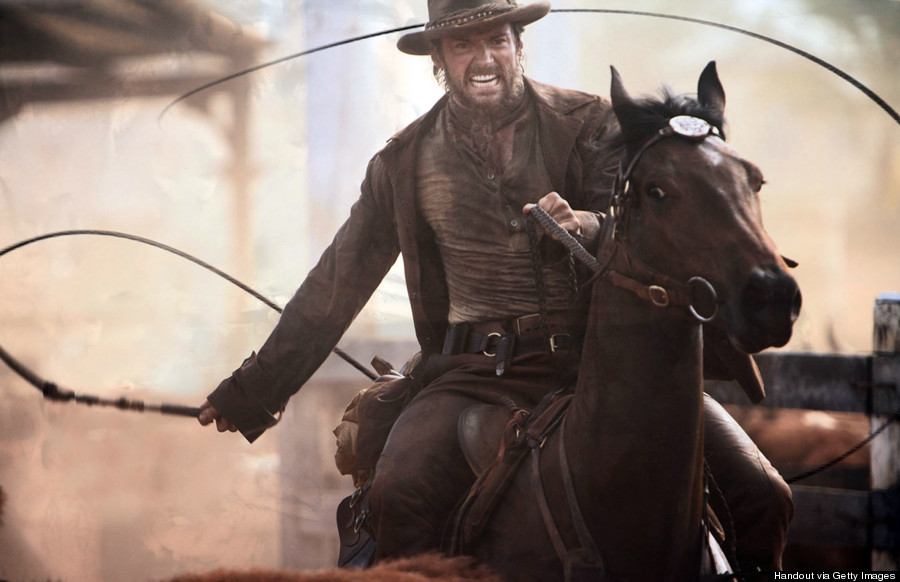 "I did a lot. I did about a year's work on riding a horse. [Director Baz Luhrmann] did a lot of workshops. He workshops and rehearses and gets us right in with the culture of the movie and the time period of the movie," Jackman remembered about "Australia," which also starred Nicole Kidman. "In particular, I went to the Outback, I went to Texas to train with a guy who was big in cutting horses here. That's when I really had to learn how to ride. I did a lot of research for that. And then I was riding every day while we were on the film. They set up a whole riding rink for us every morning." The real reason Jackman did "Back on Broadway," his one-man show, was to prepare for the "task" of singing live on the "Les Mis" set for 12 hours a day. Performing eight solo shows a week gave him the "fitness" to take on Tom Hooper's film adaptation.
"My main worry was about the stamina," he said. "We rehearsed for nine weeks because we had a short shoot; it was only 13 weeks. I'd been having singing lessons for years, but I really started working on that material a good year before because it was really difficult for me and it was slightly outside my range, so I had to really extend my range. And I read that book. I don't know how many times I read that book, which is embarrassing -- I wish I'd read it when I was younger. It's an incredible book."
Hosting the Oscars and Tonys (2003-present)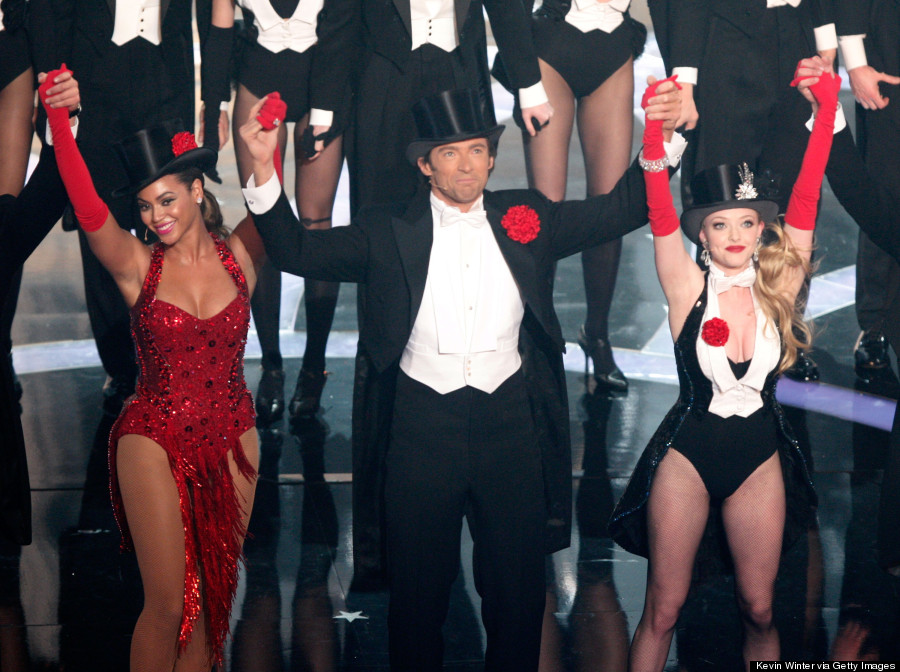 Jackman has remained a beloved award-host since first taking the stage at the Tony Awards in 2003, no matter what he says about that fateful night now. He's earned two Emmy nominations for hosting.
"The thing about both of those is there's a limited amount you can do before the nominations because the show is very much predicated on that. But there are some things, like the opening that we worked on for the Oscars or the opening we're working on [for this year's Tonys] -- part of those are ideas that we came up with before the nominations," Jackman said. "The first time I did the Tonys, I was shooting 'Van Helsing,' and I literally came in a week before. I'm embarrassed to look back at that tape. I worked all week and I flew in on a Friday night, and then I got back on a plane on Sunday night and went straight to work on the Monday. I had no business hosting that show. And then the next year I was on Broadway doing 'The Boy From Oz.' I love doing those shows. But the most nerve-racking was the Oscars for sure."
Before You Go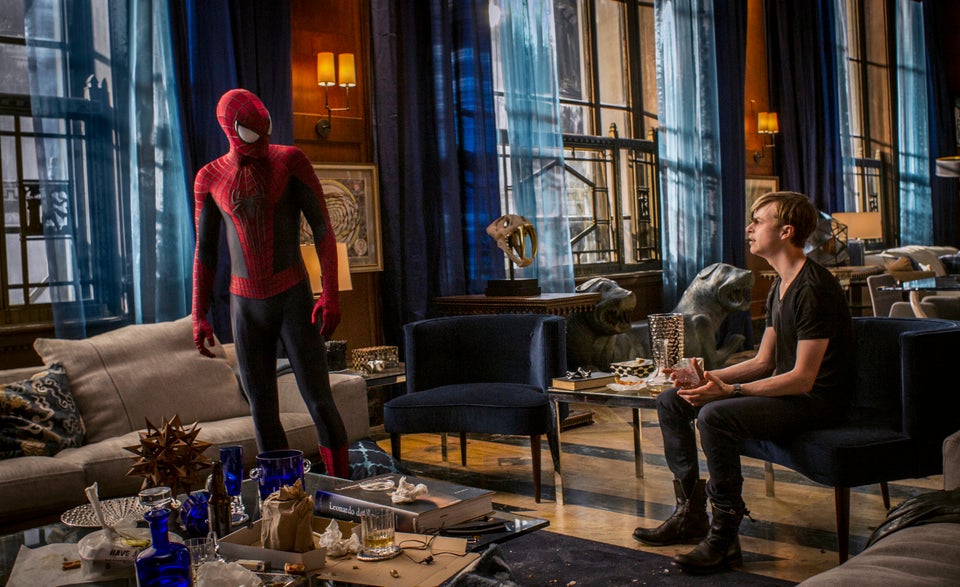 Summer Movie Preview 2014
Popular in the Community