Hugh Laurie stopped by "The Colbert Report," and though he was there to show off his musical side, he wasn't able to escape talking about his iconic acting role as Dr. Gregory House. Stephen Colbert asked him if he still had any of the prescription pads from the "House" set, and Laurie revealed that was something he had taken from the set.
"Did you take it from the set and go, 'You know, this might come in handy later, if I lose everything?'" Colbert asked him.
"I suppose I was thinking, 'Charming memento,'" Laurie responded. "But, as you say, [it] could come in handy if things go south."
Laurie also admitted that he still channels that American accent he perfected on "House" -- at least, subconsciously. He doesn't know why exactly, but he said he sings with an "American accent" -- like many Brits -- on his new blues album, "Didn't It Rain," which is available now.
Catch new episodes of "The Colbert Report" every Monday through Thursday at 11:30 p.m. ET on Comedy Central.
TV Replay scours the vast television landscape to find the most interesting, amusing, and, on a good day, amazing moments, and delivers them right to your browser.
Related
Before You Go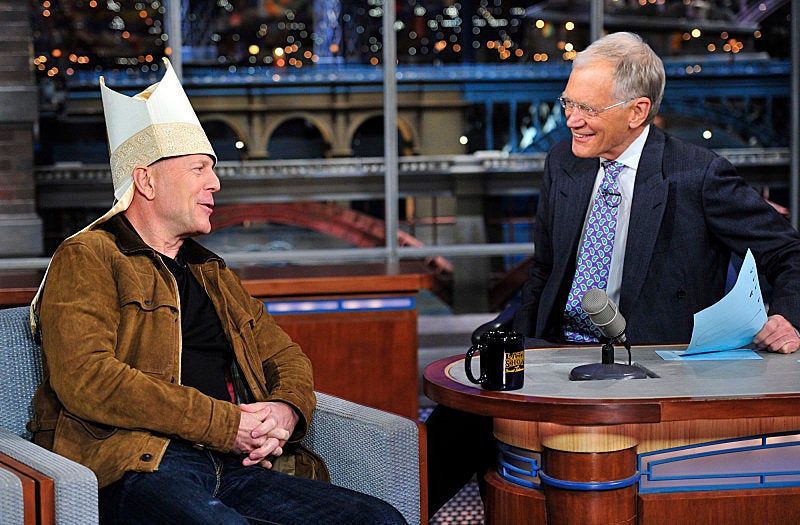 Late Night Talk Shows
Popular in the Community