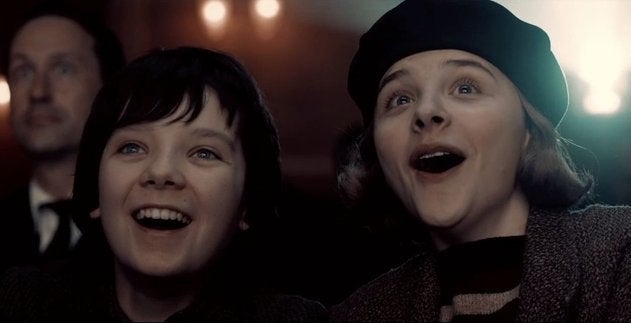 Martin Scorsese has, over the past 40 years, earned the reputation as one of our finest auteurs, creating a long line of gritty, often bloody films.
The Oscar-winner is premiering "Hugo," his first ever 3D film, Monday night at the New York Film Fest. It will be an incomplete version of the film, but from the featurette below, it's clearly on its way to masterpiece status.
An adaptation of Brian Selznick's hit novel, "The Invention of Hugo Cabaret," the film stars Asa Butterfield as Hugo Cabaret, an orphan boy living secretly in the bowels of a French train station during the 1930s. He's accompanied only by a strange robot given to him by his father, played by Jude Law, before he dies -- until he meets a young, adventurous girl played by Chloe Moretz, who has the key that unlocks the magic of the inanimate companion. Their romps are given added danger and whimsy by an angry station inspecter, played by Sacha Baron Cohen.
The film hits theaters on Thanksgiving.