Officials at the Santa Clara County Main Jail have reassigned a deputy who told a man attempting to confess to a murder that he was in the wrong facility.
The deputy then instructed the would-be confessor to go to police headquarters two blocks away, according to the San Jose Mercury News.
The suspect, 28-year-old Hugo Ernesto Castro, walked into the jail Monday ready to confess to the murder of his former girlfriend, Alessandra Barlas, 27.
A civilian staff member greeted Castro, but found no active warrants for him. So the staffer asked a correctional deputy to speak with Castro.
Castro spoke with the deputy and reportedly handed over a note to the civilian staffer showing the address of where officers could find a dead body.
However, the deputy said the case was not in the jail's jurisdiction and gave Castro the address of San Jose Police Headquarters.
Authorities visited the address Castro supplied, and found Barlas' body. She had been stabbed at least once, according to SFGate.com. The apartment where she died belonged to a third party.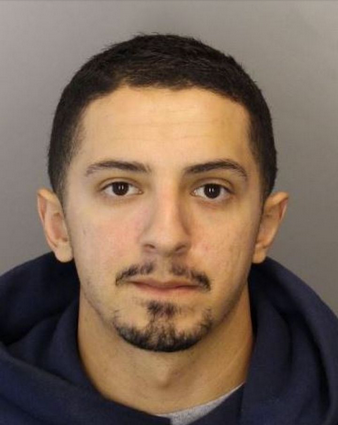 On Wednesday, he was arraigned in a San Jose courtroom on one count of murder with a knife enhancement.
Meanwhile, officials for the Santa Clara County Sheriff's Dept. said the deputy who told Castro to go to the police station is now under internal investigation, according to NBC Bay Area.
"If the initial findings are true, then the custody deputy failed to meet the expectations of the department," Sheriff Laurie Smith said in a statement. He added that "at no time did Mr. Castro say he was responsible for the dead body or had any involvement in the crime."
LaDoris Cordell, who heads a blue ribbon commission looking into Santa Clara County's jails, said an investigation into the incident will look at the training received by deputies.
"The first thing you do is call someone, sit them down, get them in an interview room and find the location of the body," said Cordell, a retired judge and former police auditor. "Maybe that person could be saved."
REAL LIFE. REAL NEWS. REAL VOICES.
Help us tell more of the stories that matter from voices that too often remain unheard.