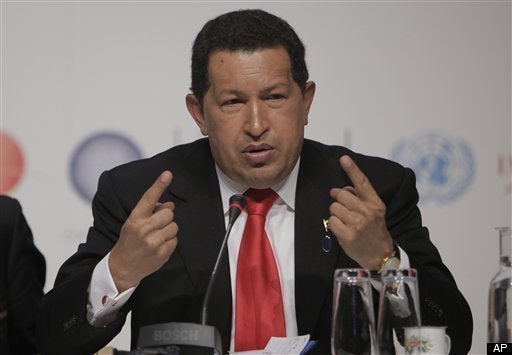 Venezuela President Hugo Chavez took the stage at COP15 and launched his own protest. He declared, "If the climate was a capitalist bank, the rich governments would have saved it."
Before linking the economic crisis to the climate one, Mr. Chavez's scathing critique invoked the ghost of Karl Marx and praised street protesters drawing some applause from the audience. He went on to criticize what he sees as the destructive practices of the capitalist system, Chavez said that he fears that the "infinite model" of capitalism will exhaust the finite resources of the environment.
Mr. Chavez is no stranger to political theater, which his speech largely was. (And I confess to not being a fan of his.) However, I do find myself applauding him for directly questioning the developed world's priorities: Saving banks or saving the planet.
Certainly the earth qualifies for "too big to fail" consideration.
Related
Popular in the Community