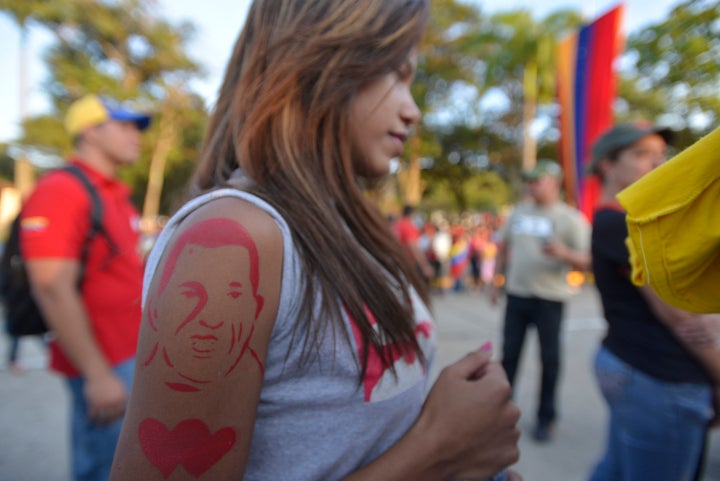 Diehard Hugo Chávez fans who are short on cash have a new way to make a political statement.
The tweet reads: "Heads up that tomorrow starting at 1pm we'll be tattooing comandante Hugo Chávez's signature compeletely #free. Come on out!"
The Associated Press spoke last month with tattoo artist Juan Pablo Gonzalez:
Gonzalez said four of the 16 tattoos requested in the three days since reopening after Chavez's death have been copies of the president's flowing signature, in his traditional red. They cost 600 bolivars (nearly $100 at the official exchange rate, $27 at black market rates).

For four times more you can get a portrait of Chavez's face etched onto your arm or back. Gonzalez said several people had asked about the portrait in recent days, but had balked at the price.
"They've called us everything, even saying that we seem like branded cattle," Karol Arellano told VTV. "But we don't pay attention to that, it was an act of love."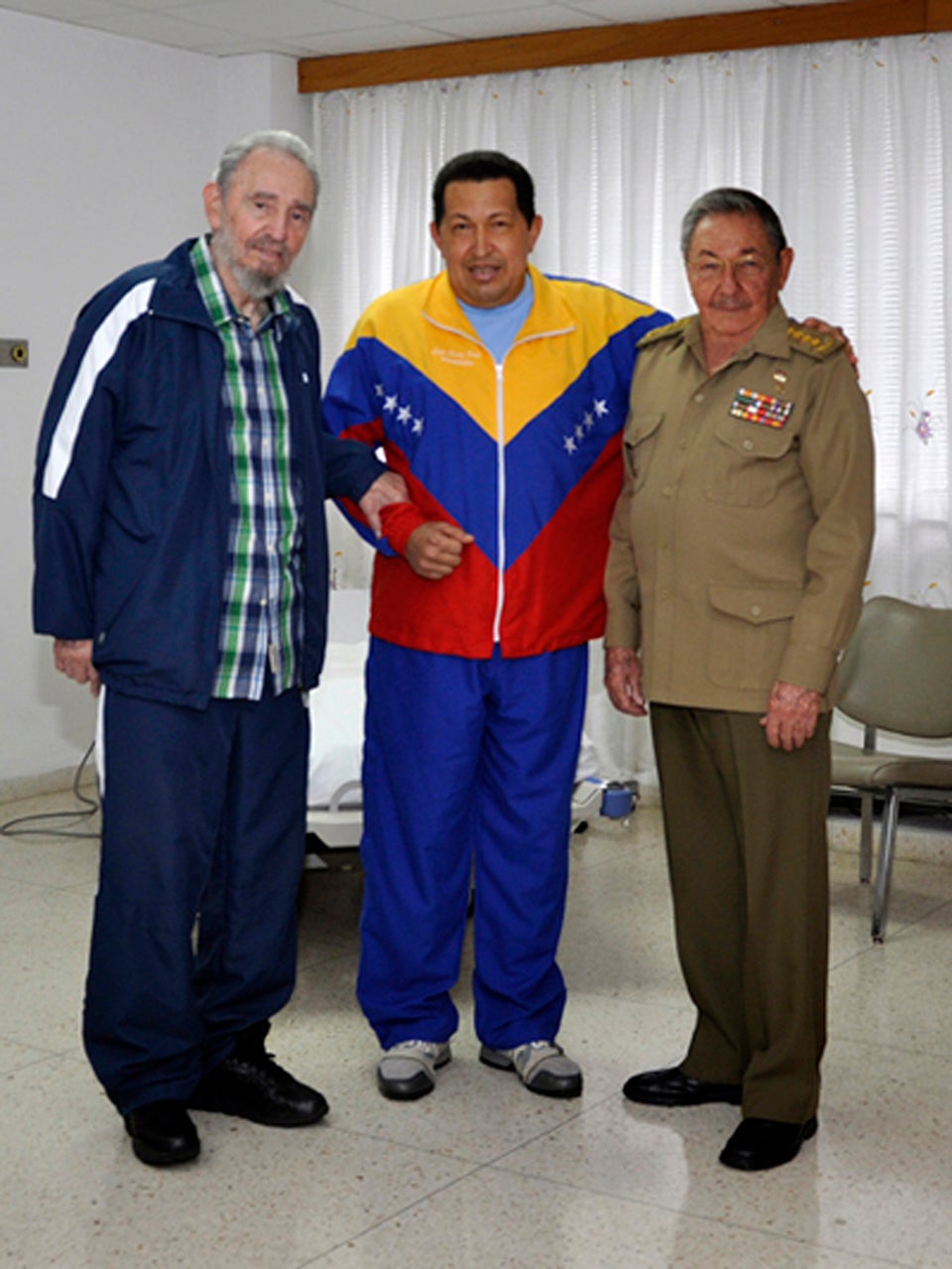 Chavez's Cancer Struggle: A Look Back (AP Captions)
Popular in the Community