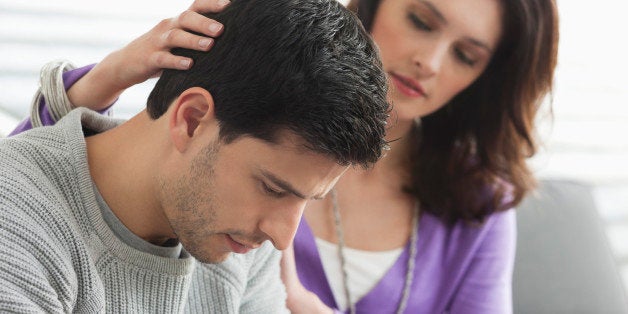 As I look back at 2014, I can't help but think about the parallels between divorcing and dealing with cancer. What amazes me most, is the abundance of empathy and support so readily available to cancer patients and their families. I repeatedly find myself wondering why the same comforting services and financial help aren't available to families going through divorce. It can be, in many ways, just as devastating and life-changing.

Both take over your life. Both cause incredible emotional and financial setbacks. Both change you (and your family) forever. Both require gut-wrenching decisions at a time when you are most vulnerable and distressed. Both can be excruciatingly painful.

However, mention that you have cancer and people lovingly embrace you, offering help in whatever way you need. And the variety of quality, free services to help you and your family through the crisis is amazing. Support groups, exercise and nutrition classes, cosmetic makeovers, even delivered meals are freely offered -- so you can focus on healing.

Mention that you are going through divorce and people react very differently. They wonder who's to blame, what went wrong, and even distance themselves, acting as if divorce is contagious... even life-threatening. Friends and family may fade away, even though their support is greatly needed. And quality, free, or low-cost, services are rare although desperately needed. Often, you are expected to tough it out with little focus placed on the healing process.

Why the difference? Despite no-fault divorce, and the fact that divorce happens to nearly half of us, a stigma still exists. Marriage is supposed to be forever (happily or not) and divorce is still perceived as failure, even when circumstances make divorce the only option. Perhaps society fears if we become too comfortable and accepting of divorce the institution of marriage will dissolve. And, there are the righteous folks who look down on divorce... until it happens to them.

The fact is divorce happens, and to good people and good families. Often, it's for good reasons. What matters is not that divorce happens, but how it is managed -- and that adults and children have the resources needed to heal.
Decades ago, cancer patients were viewed with fear, but fortunately society shifted to empathy. Isn't it time we shifted to embrace families transitioning through divorce with the same love, support and financial help?
Popular in the Community