 (Adds details on California foundation, quote from Santa Barbara mayor)
NEW YORK, Sept 24 (Reuters) - Battling relatives and other beneficiaries on Tuesday resolved a dispute over the multimillion-dollar estate of Huguette Clark, one of America's wealthiest heiresses who died in New York City in 2011 at age 104.
Eleven lawyers for the squabbling parties, including distant relatives, her goddaughter, her nurse and other people named in the will, lined up before Judge Nora Anderson on Tuesday morning at Manhattan's Surrogate's Court to say they had settled after a final volley of emails at 2 a.m.
The deal they agreed to, which Anderson endorsed as "a fair result," combines elements from two contradictory wills executed six weeks apart in 2005.
The first left the bulk of her wealth to her relatives and her nurse; the second cut out her relatives, and instead directed that an arts foundation be created. That second will also rewarded her nurse, doctor, lawyer, accountant and others who were close to her in her last years.
Under Tuesday's settlement, Clark's goddaughter, Wanda Styka, will get $3.5 million. Another $34.5 million will be shared among nearly two dozen grandnieces and grandnephews or their children, many of whom said they had never met the reclusive heiress. The Corcoran Gallery of Art in Washington D.C. would get a gift of at least $10 million, and potentially more if the sale of Claude Monet's "Water Lilies," a painting Clark owned, brings in more than $25 million.
Clark's mansion in Santa Barbara, California, will become the home of a charitable arts organization called the Bellosguardo Foundation, with a bequest of at least $4.5 million in cash, as well as assets in the property, valued at about $85 million, and its contents, worth about $6 million, according to figures from the New York State attorney general's office.
Helene Schneider, the mayor of Santa Barbara, called the bequest "an amazing opportunity to create a magnificent organization that will significantly add to our strong artistic and cultural heritage."
Clark's fortune came from her father, William A. Clark, a copper magnate who was one of the country's wealthiest men at the time of his death in 1925. His daughter was reported to have whiled away her final years in her hospital room at Beth Israel playing with her doll collection.
Clark's estate is reportedly valued at some $300 million before taxes and other duties.

The settlement averted a potentially lengthy and antagonistic trial, for which jury selection had begun last week before the judge paused the proceedings, as the prospect of a settlement became more likely.
"There's nothing like a prospect of a hanging to focus the mind," Harvey Corn, a lawyer for Peri, told the court. "We thank the court for providing the rope."
Hadassah Peri, who nursed Clark during her final decades in a Manhattan hospital room while her mansions in some of the country's wealthiest neighborhoods sat empty, had stood to inherit in both wills. The first bequeathed her $5 million, while in the second she was due to get a large portion of the estate and Clark's valuable doll collection.
Under the settlement, Peri, Clark's accountant Irving Kamsler, and Wallace Bock, Clark's lawyer, will get nothing beyond their lawyers' fees. The doll collection will go to the new foundation.
In her final years, Clark gave Peri, who was a privately hired nurse, gifts and money worth about $30 million, including a Stradivarius violin for Peri's son to practice on, and properties in New York City. Peri has agreed to give $5 million to the estate to end any further legal attempts to reclaim gifts Clark gave to her while alive, her lawyer said. There may still be litigation over gifts Clark made to other parties before her death, lawyers said.
Clark's relatives had said in a lawsuit that Clark's second will was the product of fraud and coercion. Lawyers for the beneficiaries of that will called the claims unfounded, saying Clark was strong-willed to the end, and known to be generous to those around her. After an investigation, the Manhattan district attorney did not bring any criminal charges.
Clark's relatives issued a statement saying that the settlement honored Clark's legacy.
"The settlement sends a strong message that those entrusted with the care of the elderly will be held accountable for their actions," the statement said.
Peri, Clark's nurse, released a statement saying she was happy with the settlement, and that she hoped it would "allow Madame Clark to retain whatever privacy that she has left." (Editing by Scott Malone, Cynthia Osterman and Andrew Hay)

Related
Before You Go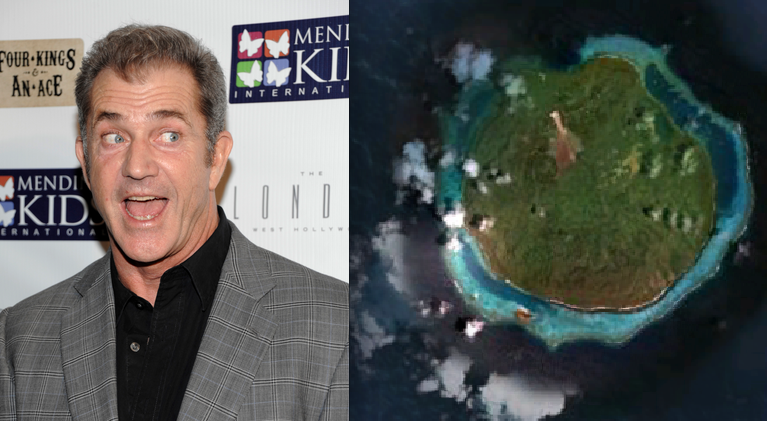 Private Islands Of The Extremely Wealthy
Popular in the Community